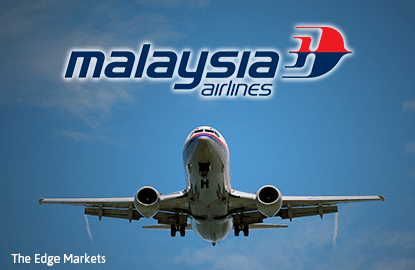 KUALA LUMPUR (June 2): The families of six Malaysia Airlines crew members on board the ill-fated MH17, filed a lawsuit today against the airline company for negligence and breach of contract.
The families named MAS and its successor company, Malaysia Airlines Berhad (MAB), as defendants in the suit filed at the High Court.
The filing comes just days after the families were given consent by the Administrator of Malaysian Airline System Berhad (MAS) to commence legal proceedings.
"We are relieved to have finally received consent to pursue justice for the families," said the lawyer for the families, Mathew Thomas Philip, in a statement issued by his firm.
"As the operating carrier of flight MH17, MAS was responsible for the safe operation of the flight and the safety of all the occupants on board.
"They failed to fulfil these duties resulting in catastrophic loss of life. The families have suffered incredible loss and we intend to utilise the full extent of the law to ensure [that] their years of suffering are not forgotten," claimed Philip.
The six crew members are inflight supervisor Mohd Gafar Abu Bakar, leading flight stewardess Lee Hui Pin, flight stewardess Chong Yee Pheng, Hamfazlin Sham Mohamed Arifin and Nur Shazana Mohamed Salleh, and flight steward Sanjid Singh Sandhu Jijar Singh.
The families are contending that MAS was in breach of contract for failing to ensure the safety, health and wellbeing of the flight crew, said the statement.
They are also asserting that MAS was negligent for failing to conduct adequate risk assessment and for charting a course which flew through a known conflict zone, posing an unreasonable risk of harm and death to the crew, it added.
The claim is being brought under the Carriage by Air Act 1974, the Montreal Convention 1999 and the Civil Law Act 1956, the statement said.
The families are seeking general damages, including the loss of support and services, damages for pain and suffering, as well as damages for traumatic psychiatric injury, nervous shock and post-traumatic stress disorder, among others.
Flight MH17, flying from Amsterdam to Kuala Lumpur, was shot down over Donetsk in eastern Ukraine, near the Russian border, on July 17, 2014, killing all 283 passengers and 15 crew members on board.