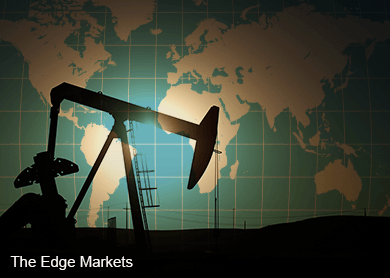 KUALA LUMPUR (May 25): Crude oil prices may get a boost in the near future, riding on the back of several factors, including falling US oil inventories, higher demand from China and the escalating war in Iraq against the Islamic State (ISIS), according to energy portal oilprice.com.
In an article yesterday, Oilprice columnist Andy Tully said oil prices rose slightly last week on a variety of news, the most important being word that US inventories have declined further, as well as stronger data on manufacturing in China and military gains by the Islamic militant group ISIS in Iraq.
Tully cited a US Energy Information Adminstration report from last week that stated that US oil inventories fell by 2.67 million barrels for a third straight week, adding that US oil production also fell to under 9.3 million barrels per day, the lowest level since early February this year.
He said that the April HSBC China manufacturing purchasing managers index this month showed a sign of a strengthening in that country's industrial production.
The index rose from 48.9 in April to 49.1 in May.
"Such activity needs energy, and China is the world's largest net importer of oil," wrote Tully.
He also said the continued fighting between Iraq military forces against the ISIS could also push oil prices higher, adding however that the war had not diminished Iraq's oil export capabilities for now.
Tully wrote that in March, the average global price of oil had reached its lowest point since 2009, then began to rise, but seemed to reach a plateau of around US$60 per barrel.
He said oil prices had struggled to move beyond that point, but declining inventories could be a deciding factor.
"Some energy analysts say American supplies could drop further, propping up prices even more," he said.
He cited Danile Ang of Phillip Futures of Singapore as saying that in the midst of high refinery capacity, the decrease in crude inventories is expected and should continue to drop, as reported in the The Wall Street Journal.