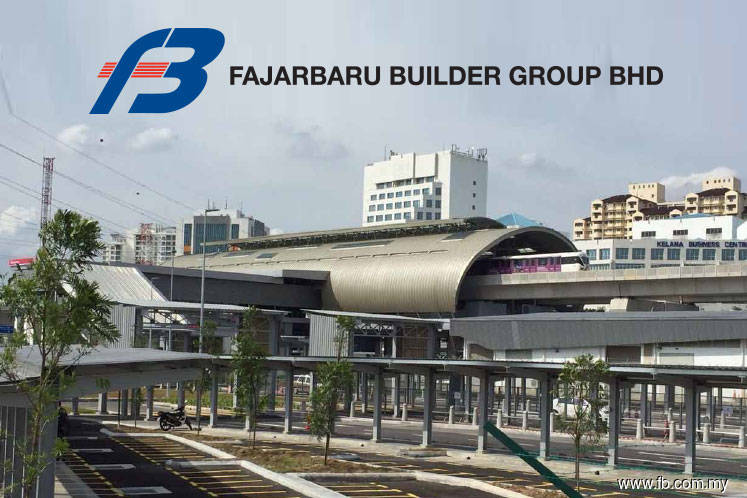 KUALA LUMPUR (March 25): Fajarbaru Builder Group Bhd announced that it has estimated the impairment of trade receivables of RM20.37 million and impairment of contract assets of RM8.15 million for the financial year ending June 30, 2019 (FY19), as a result of the winding-up order of one of its clients — TYL Land & Development Sdn Bhd.
The impairment is likely to wipe out a large bulk of Fajarbaru's earnings based on its financial results in the first six months ended Dec 31, 2018.
The construction outfit posted net profit of RM14.81 million for the first half FY19, down sharply from RM27.48 million. Revenue declined nearly 30% to RM167.57 million against RM238.19 million a year ago.
In July 2017, Fajarbaru secured a RM101.3 million contract to complete the remaining building works of a commercial development for TYL in Semenyih.
TYL is the developer of L'Marq, a mixed development in Semenyih that sits on 2.7 acres of land and includes residential units. This is the developer's maiden project.
In the latest filing with Bursa Malaysia, Fajarbaru said it has taken steps to relocate resources to other projects to reduce the impact on operations.
"The board will take all possible actions to mitigate the financial and operations impacts," it added.
To recap, Fajarbaru on March 21 received the winding-up order from KL high court and said that it was seeking legal advice on the options that were available to the group.
As at Dec 31, 2018, the total certified sum for works done owing by TYL to Fajarbaru's subsidiary Fajarbaru Builder Sdn Bhd (FBSB) was RM20.37 million, with a further estimated uncertified amount of RM8.15 million, it said.
It also noted that FBSB is ascertaining any additional losses and damages claimable against TYL in relation to the contract arising from the winding up.
Fajarbaru previously expected the contract, which ha a tenure of 27 months, to contribute positively towards the group's earnings and net assets for its FY18 to FY20.
Specifically, the project entails building and related external works of two towers (a 26-storey and a 15-storey), two storeys of shops housing 48 units, two storeys of offices housing 24 units and a five-storey elevated car park.
Fajarbaru will also be building a facility floor in the development, with a swimming pool, gymnasium, multipurpose hall and café, among others.
Shares in Fajarbaru fell 0.5 sen or 1.24% at 40 sen at the time writing. The counter has risen 25% year to date.