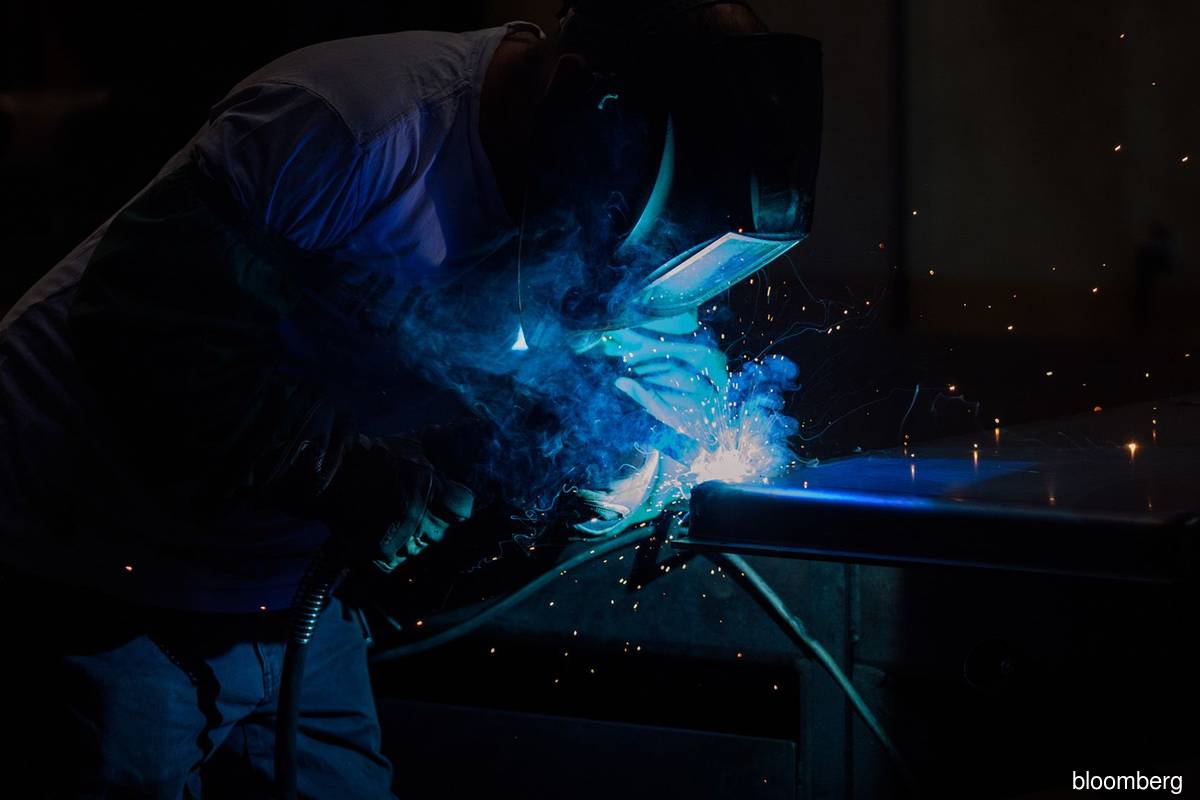 WASHINGTON (March 16): Production at US manufacturers unexpectedly declined in February, representing a pause in recent momentum as factories were beset by severe winter weather and supply-chain challenges.
The 3.1% decrease in output was the first since April and followed an upwardly revised 1.2% gain in January, according to Federal Reserve data Tuesday. That was worse than all estimates in a Bloomberg survey of economists. The median forecast called for a 0.2% rise.
Excluding the effects of inclement weather, factory production would have fallen about 0.5% in February, the Fed said in a statement.
Total industrial production, which also includes mines and utilities, dropped 2.2% in February after an upwardly revised 1.1% increase a month earlier.
"We likely will see at least a partial reversal of the February changes in March, given expected normalisation in the weather and over time, we believe industrial production will keep trending higher as the recovery continues," Daniel Silver, an economist at JPMorgan Chase & Co, said in a note.
Total industrial output reflected a 7.4% surge at utilities. That was the largest advance since March 2017 and driven by increased demand for heating. The bitter cold weather also resulted in blackouts in Texas and disrupted production at refineries.
While manufacturers continue to battle supply shortages and shipping challenges, tailwinds for producers include lean business inventories, steady demand from consumers and solid capital spending.
The Fed's index of manufacturing output is 4% below where it was a year ago. The March data will offer a clearer read on the progress of American manufacturing, given other gauges of activity have largely been upbeat. The Institute for Supply Management's measure rose last month to a three-year high.
Auto production slumped 8.3% in February, the largest fall since April and reflecting both a global shortage of semiconductors and the severe weather, reducing overall manufacturing output about 0.5%.
Production in the chemical industry dropped 7.1% last month, reflecting petrochemical plant shutdowns along the Gulf Coast.
A separate report Tuesday from the Commerce Department showed retail sales were also impacted by winter weather in February, falling 3% after a 7.6% gain in January.
Digging Deeper
Manufacturing capacity utilisation dropped 2.3 percentage points to 72.3%, the lowest since September. Total capacity utilisation, including factories, mines and utilities, decreased to a four-month low of 73.8%
Excluding motor vehicle and parts production, manufacturing output decreased 2.6%
Oil and gas well drilling rose 6.4% but remains almost half of its pre-pandemic level