This article first appeared in The Edge Malaysia Weekly, on April 12, 2021 - April 18, 2021.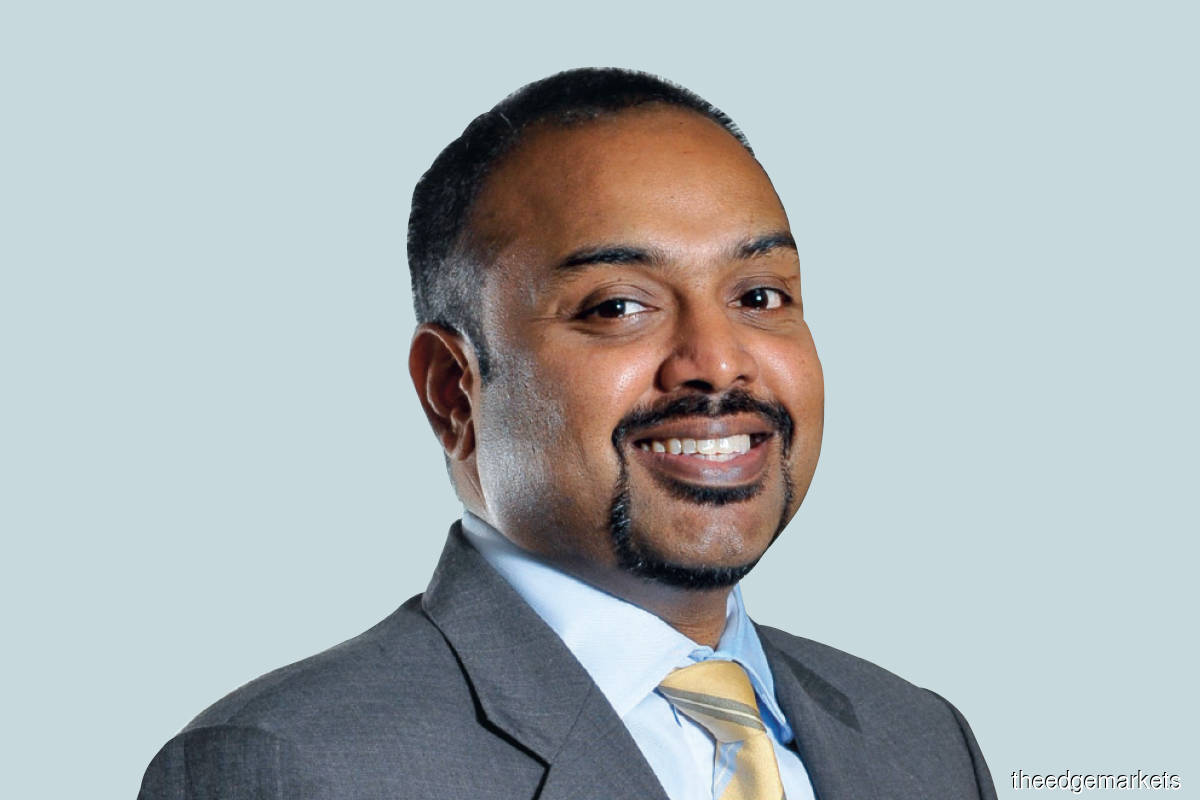 SOUTHEAST Asian (SEA) companies' appetite for mergers and acquisitions (M&A) is at a multi-year high amid optimism that business will recover from the Covid-19 pandemic as early as this year or the next, according to an EY survey.
The consulting firm's latest Global Capital Confidence Barometer survey shows that over half, or 56%, of respondents in SEA are looking to actively pursue M&A in the next 12 months — the highest proportion since 2012 and also higher than the 11-year average of 44% in past surveys.
The respondents, who comprised business executives, seem to be looking within their own region for M&A opportunities. Just under half (46%) expect that SEA will generate the most growth prospects and opportunities for their company in the next three years, followed by India (18%), Japan (15%) and Oceania (11%).
Luke Pais, EY's Asean M&A and private equity (PE) leader, says it comes as no surprise that corporates are favouring SEA, given that it is an attractive region from a medium to long-term perspective.
"Furthermore, conditions for M&A — including low interest rates, accommodative capital markets and abundant private capital — remain highly supportive. Companies that are bold in coming out of a crisis tend to generate far greater value over the long term," he says.
Pais tells The Edge that there is already an increase in M&A activity across the region, albeit with different themes dominating each market.
"Activity in new economy sectors such as fintech, e-commerce, and enterprise services are relevant across all countries and we expect the pace of fundraising to pick up again. Overall, from an M&A standpoint, the big sectors in terms of deal value include real estate, energy and infrastructure, consumer — including core consumer, education, healthcare and consumer finance — and technology," he says.
"One impediment to M&A activity has been the lack of travel and, therefore, we expect the pace of M&A activity to steadily pick up over the next few quarters as Covid-19 restrictions ease across markets and business travel resumes," Pais adds.
Last year, M&A activity fell across SEA, with deal value at its lowest since 2018, according to Mergermarket data. The region saw 329 deals valued at US$51.45 billion, a decline of 24.4% year on year in terms of value, and 19.2% y-o-y in volume.
This was based on announced deals valued at more than US$5 million.
The strong sentiment for M&A activity now comes as governments across the world roll out Covid-19 vaccination programmes, spurring hope that business will go back to usual and that economies will bounce back soon.
EY found that there was strong optimism among executives surveyed in SEA, with more than half expecting a recovery in profitability to pre-pandemic levels by 2022 (59%) or even 2021 (12%). EY's respondents comprised 185 senior executives from Malaysia, Indonesia, Singapore, the Philippines, Thailand and Vietnam, who were surveyed between November 2020 and February 2021.
However, EY's survey on a global scale, which covered more than 2,400 executives in 52 countries, showed that less than half (44%) expect profit to recover to pre-pandemic levels by 2022, and 23% this year.
Respondents listed India, Singapore, Japan, Thailand and China as their top investment destinations. Interestingly, Malaysia was not high on their radar.
"With over 30 million people, Malaysia is not a large market," explains Preman Menon, Ernst & Young PLT's strategy and transactions partner.
"Experience has shown that capital has generally shifted to more populous markets where domestic demand is big. Nevertheless, we believe there is capital seeking niche or strategically located assets, and with Malaysia being a potential gateway to the region, we think she will see her fair share," he tells The Edge.
Private equity to feature strongly in Malaysia
According to Menon, M&A activity in Malaysia will gain momentum as companies start to position themselves and invest in the upturn of economic activity.
"We believe valuations have already adjusted downwards and have broadly bottomed out. Clearly, some sectors such as hospitality are still reeling and valuations are dependent on the continued impact of the pandemic and the effectiveness of the vaccine," he says.
The EY survey has highlighted that at the top of the agenda for Malaysian conglomerates is the identification of non-core assets for divestiture.
"We believe there will be continued interest in healthcare, consumer, education and so on, but in this regard, it will be both a combination of buy-outs and expansionary capital injections, by and large, by private equity (PE) funds," he says.
PE funds are expected to feature strongly in Malaysian M&A. "Most respondents believe that PE will be the major acquirer of assets, in line with available PE 'dry powder'. We expect acquisitions will centre around bolt-on acquisitions and an increased focus on acquiring operation capabilities."
When it comes to acquisitions, respondents were skewed towards pursuing opportunities in the technology sector, and even in advanced manufacturing.
"We believe this is largely due to respondents looking to infill gaps in their operations and, in debating the 'buy versus build' option, have opted for the 'buy' option, which is the speedier route. Integration into existing operations is key to making this option work," Menon says.
Last year, M&A activity in Malaysia fell for the third consecutive year. There were 47 deals valued at US$4.3 billion compared with 52 deals valued at US$5.7 billion in 2019, according to Mergermarket.
Pais notes that Singapore has been the hub of the M&A activity in SEA given that it is the capital and holding centre for assets. Indonesia too is on the radar of investors, especially now that it is in the process of removing a number of regulatory barriers to inbound investment.
"As the largest market in the region, Indonesia is on the radar of investors and this regulatory change is a great catalyst," he observes.
Pais says an ongoing global supply chain shift will also benefit Vietnam, Thailand, Indonesia and Malaysia. In the Philippines, the services sector is ramping up aggressively and he expects that to continue to be attractive over the next few years.