This article first appeared in The Edge Malaysia Weekly, on May 13, 2019 - May 19, 2019.
2018's unstoppable leaders ... (from left) Lim, Song, Johary and Patel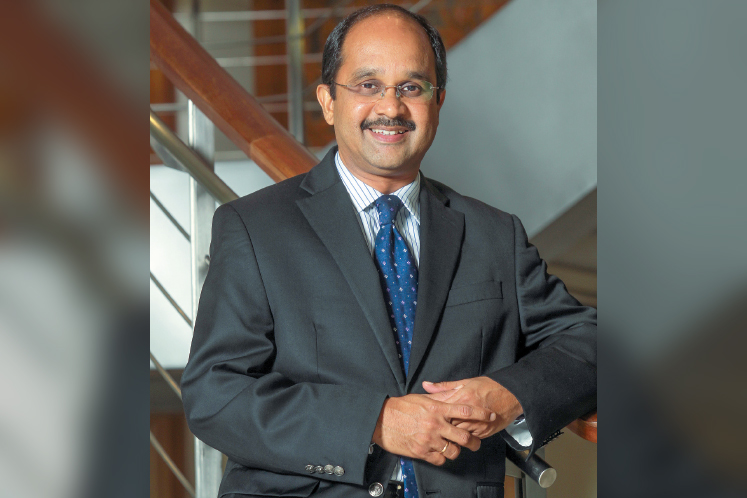 Rao: We are confident there are more outstanding Malaysian entrepreneurs out there whose stories should be heard. Kenny Yap/The Edge
BACK for the 18th year, the EY Entrepreneur Of The Year Malaysia Awards (EOY) is open for nominations from Malaysia's "unstoppable" and inspiring entrepreneurs for its 2019 programme.
The programme seeks to once again recognise and celebrate the achievements of outstanding entrepreneurs across four categories: emerging, technology, woman and master.
Nominees will be assessed by a panel of independent judges, guided by a set of globally benchmarked criteria, which include entrepreneurial spirit, value creation, strategic direction, national and global impact, innovation and personal integrity/purpose-driven leadership.
Nominations close on June 21.
Every year, an overall country winner is chosen from among the four category winners and he or she goes on to represent Malaysia at the prestigious EY World Entrepreneur Of The Year (WEOY) event in Monte Carlo.
"There are only a few leaders who go beyond conventional success to build something truly remarkable: the ones who never give up. These exceptional individuals inspire innovation without limitation and fuel growth and prosperity by being unstoppable," says Malaysian EOY programme director Philip Rao, who is also a partner at Ernst & Young Advisory Services Sdn Bhd.
Rao says these individuals are chosen for their vision, tenacity and purposeful leadership as they continue to create new paths, norms and benchmarks for others to follow, and build a solid foundation for a strong and sustainable future.
"We are indeed pleased and honoured to leverage this incredible platform to showcase some of Malaysia's best and most inspiring entrepreneurial stories on the national and global stages every year," says Rao.
"We are confident there are more outstanding Malaysian entrepreneurs out there whose stories should be heard, whose vision and contributions should be recognised and whose person should be celebrated. Help us do this by nominating them for our EOY Malaysia awards this year."
EOY celebrates those who are building and leading successful, growing and dynamic businesses, recognising them through regional, national and global awards programmes in more than 145 cities and 60 countries.
Last year's EOY Malaysia winner was Song Hoi-see, founder and CEO of Plaza Premium Group. He will be representing Malaysia at the world event in Monte Carlo this year.
Other notable EOY Malaysia winners include YTL Corp Bhd managing director Tan Sri Francis Yeoh, AirAsia Group founder Tan Sri Tony Fernandes, Dialog Group Bhd chairman Dr Ngau Boon Keat, Eversendai Group founder Datuk A K Nathan and Karex Bhd CEO Goh Miah Kiat.
EY Entrepreneur Of The Year 2018 Malaysia
Song Hoi-see, founder and CEO of Plaza Premium Group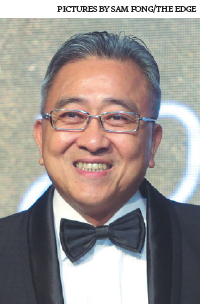 "Our ultimate goal is to make travel better," says Song, who 20 years ago came up with the concept of an independent pay-in airport lounge – Plaza Premium Lounge — that is open to all air travellers. He also developed a global chain of airport transit hotels, Aerotel.
With Plaza Premium having a presence in 44 international airports, Song says: "I would like to build a legacy that, as a global leader in airport hospitality services, we convert pain points into pleasure for people to enjoy travelling."
"I enjoy what I'm doing and there are still opportunities for us to discover," he says, adding that this award is a tribute to the efforts of his dedicated team. "They always inspire me to work harder to reach new heights in the airport hospitality service industry. Winning this award has given me the motivation to continue working harder and not think about retirement just yet."
One piece of advice Song has for future entrepreneurs is to dare to get out of their comfort zone and be innovative. Challenge yourself every day and do not be afraid of failure, he adds.
"I would like to convey the message to the younger generation that when you face any crisis, don't just complain. Instead, look for inefficiency gaps, the opportunity of the crisis — that is how I built my business," says Song, noting that one does not have to come from a rich family or have connections to develop a business with international reach.
EY Emerging Entrepreneur Of The Year 2018 Malaysia
Aaron Patel, founder and CEO of iHandal Energy Solutions Sdn Bhd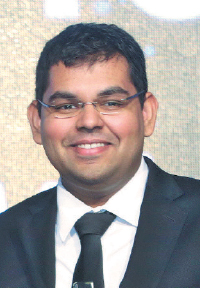 Discipline, learning and support. These are the three contributing factors to Patel's success.
"I would like to be remembered for devoting the talents and resources I have been blessed with to make a lasting impact on the lives of those around me," says the engineer and inventor turned businessman.
"This award means a lot to us," the 27-year-old says, adding that the award is really motivating the team as iHandal moves into the next phase — growing regionally.
iHandal is a thermodynamics company that focuses on recovering and recycling waste energy.
Patel adds that the award has also helped the company reach out to more people, organisations and government bodies that are not familiar with iHandal, given that the company is in a sector that has yet to receive much support or recognition as compared with its tech peers.
"And personally, [this award paves the way] for new avenues and supports my entrepreneurial growth through mentors who have reached out to help," he says.
With the benefits reaped from his participation in the EOY Malaysia awards programme, Patel now encourages all entrepreneurs to challenge themselves and take part in the award.
EY Woman Entrepreneur Of The Year 2018 Malaysia
Dr Lim Li Sze, co-founder and operations director of Medical Innovation Ventures Sdn Bhd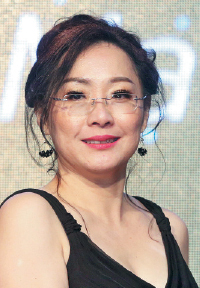 "Have passion and energy," advises Lim, who co-founded Medical Innovation Ventures Sdn Bhd (Mediven) in 2012. The company is now a leading supplier of tests for various infectious diseases in the local market, serving over 200 government hospitals and clinics.
With aspirations for Mediven to be the leader in providing affordable tests to the masses in Asean, Lim says: "My hope is that our business will one day be able to develop more affordable tests for infectious diseases suffered by the bottom billion, who cannot afford the expensive diagnostics or those who do not have access to them."
"This award is a great platform to go out there and speak about what you love doing. Take the opportunity to enjoy the ride," says Lim.
Winning this award is a recognition of Lim and her team. "It gave us the opportunity to sit back and reflect on what we had been doing, achieving little milestones that led to this award," she says. Through the award, more people have come to know Mediven and the work it has done, she adds. "We now have more customers from the government and markets, both locally and internationally, because of our association with this award."
EY Technology Entrepreneur Of The Year 2018 Malaysia
Johary Mustapha, CEO of Forest Interactive Sdn Bhd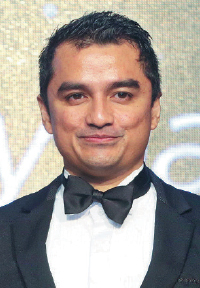 Johary says Forest Interactive, which has a presence in 13 countries, is looking to penetrate 25 more nations in the next three years.
Established in 2006, Forest Interactive is a global mobile technology company that provides a multifaceted platform and value-added service solutions specialising in mobile content distribution and digital payment services.
"There is so much happening in the mobile segment and we see a need to connect the gaps that exist between people and technology, whether it concerns education or go-to market. We believe we now have the right combination of mobile devices and consumers," says Johary.
He says the team has faced non-stop challenges in tackling entrepreneurship and winning this award is a big endorsement of its efforts in the past decade. The team has persevered with grit and passion, he adds. "It is also the biggest recognition of the talents in our organisation as being affiliated with this award elevates them to a whole different level."
Moving forward, Johary sees his role evolving into a mentorship. "I want to make a real difference by allowing others to harvest my advice and become successful in their life pursuits.
"My advice to those looking to participate in the EOY awards programme this year is to be yourself, be natural and try to showcase what makes you different from other entrepreneurs and as a company."
---
The Edge is the media partner of EY Entrepreneur Of The Year Malaysia 2019