This article first appeared in The Edge Malaysia Weekly, on August 24, 2020 - August 30, 2020.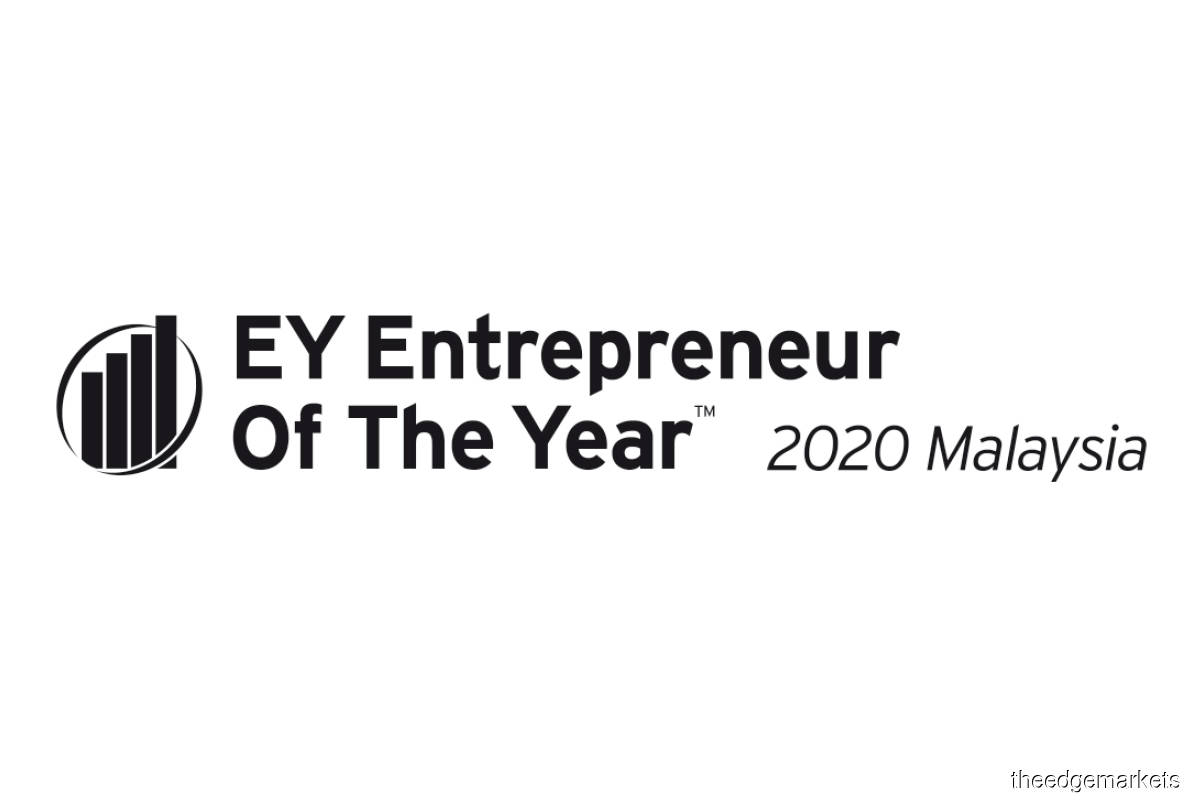 WORKING from home may have been the arrangement du jour in the last few months, but entrepreneurs are old hands at it because, when you manage your own business, the work never stops — at home or in the office. The journey of an entrepreneur is full of ups and downs, but recent developments have thrown in a new and unanticipated challenge. There are many lessons to be learnt and many valuable experiences that should be shared.
As we strive to emerge from a global pandemic that has changed the world and the lens with which we look at business, the chance to profile one's business and connect with other like-minded entrepreneurs has arrived. The prestigious EY Entrepreneur Of The Year (EOY) Malaysia Awards programme is calling for nominations from Malaysia's most exceptional and revolutionary entrepreneurs for its 2020 edition.
Currently in its 19th year, the EOY 2020 Malaysia programme seeks to recognise and celebrate the achievements of outstanding entrepreneurs across four categories — emerging, technology, women and master. An overall country winner will be chosen from the winners of each category, who will then go on to represent Malaysia at the prestigious EY World Entrepreneur Of The Year (WEOY) Award next year. Traditionally, the awards ceremony — a glitzy, once-in-a-lifetime experience replete with on-site workshops and events — is held in Monte Carlo, Monaco.
On June 5, EY Entrepreneur Of The Year 2019 Malaysia Dang Tai Luk, founder and CEO of Mynews Holdings, represented Malaysia at the first-ever virtual EOY event, as international borders were closed. More than 2½ million viewers joined the celebration to learn how the 46 award winners from 41 countries and territories are rising to face today's challenges in remarkable ways. It is anyone's guess what 2021 will bring or whether the world's business community will able to convene in Monaco, but this uncertainty takes little away from the experience — WEOY provides an incredible platform for some of the world's best innovative thinkers, inspiring entrepreneurs, game changers and government leaders from more than 60 countries to share and engage while building their global business network.
But everything starts with a nomination with EY's local offices, which is assessed by a panel of independent judges guided by a set of globally benchmarked criteria that include entrepreneurial spirit, value creation, strategic direction, national and global impact, innovation and personal integrity/purpose-driven leadership. In line with this year's theme, "The Unstoppables", the EOY Malaysia programme seeks to recognise and celebrate the exceptional men and women who possess the grit, persistence and sense of ambition that is free of doubt or fear, to trailblaze and deliver innovation, growth and prosperity that will transform the world.
"Entrepreneurs have always been at the core of a thriving economy; and, in these unprecedented times, the need for our innovative change-makers to break new ground and extend frontiers with transformative ideas is more vital now than ever," says Philip Rao, partner at Ernst & Young Advisory Services Sdn Bhd and programme director of the EOY Malaysia programme. "Entrepreneurs set themselves apart by being able to see beyond the present and reimagine a new reality that contributes long-term value and purpose beyond simple profits. Their passion, creativity and bold courage propel them to defy adversity and find new solutions for a more sustainable future, particularly in these uncertain times — ultimately, building a better working world."
The value of being part of the EOY programme lies in its exposure — not only for mentors and leaders in the entrepreneurship sphere but also the assistance that EY is able to provide each nominee. Whether or not one emerges a winner in one's respective category, merely being involved in the programme allows one to examine one's business differently or look at perspectives not previously considered. Although there is a victor in each category, with EOY, everyone wins.
"Since the inception of the award programme in Malaysia in 2002, EOY Malaysia has been tremendously privileged to have had the opportunity to share the inspiring stories and journeys of some of Malaysia's extraordinary entrepreneurs on the international stage. We are confident there are more outstanding Malaysian entrepreneurs out there whose inspiring stories should be heard, whose vision and contributions should be recognised, and whose person should be celebrated. Help us do this by nominating them for our EOY Malaysia awards this year," urges Rao.