This article first appeared in The Edge Financial Daily, on February 20, 2018.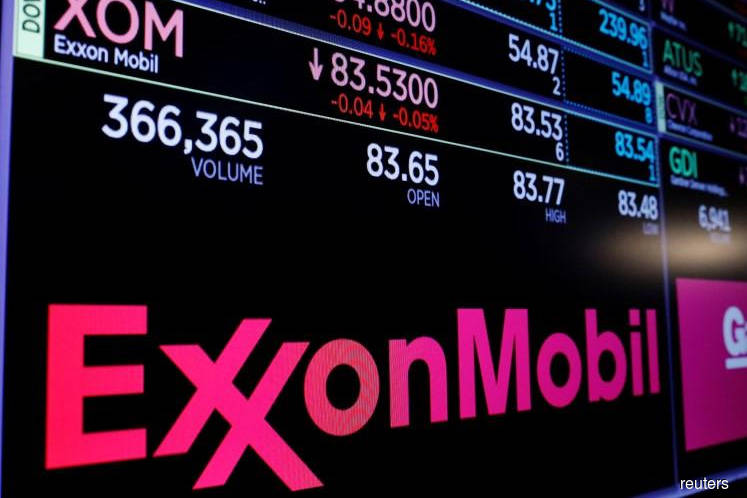 KUALA LUMPUR: Over the years, ExxonMobil Inc has scaled down its operations here, being absent in the refinery and retail businesses. But there's more to Malaysia for the oil major, said ExxonMobil Exploration and Production Malaysia Inc president and chairman Edward E Graham.
"We are still very active," said Graham in an interview with The Edge Financial Daily. "Exploration still is [commercially viable]. There are areas that have yet to be explored in Malaysia, so that has some potential."
Just half a year into the job here, Graham's mandate is to progress the business during what he described as a tough time amid the prevailing prices which followed the oil and gas (O&G) downturn.
One key prospect in Malaysia that ExxonMobil is banking on, said Graham, is growing fuel consumption in power generation. While Malaysia itself is preaching for a higher renewable energy (RE) uptake to 30% of the total by 2025, it is presently dominated by coal and natural gas — at around 50% and 45% respectively in mid-2017 for Peninsular Malaysia.
Having a lower-cost energy source relative to other countries presents a competitive advantage, said Graham. The concern, however, is if Malaysia opts for coal rather than natural gas while transitioning towards more RE input.
Coal is usually cheaper than gas, but it produces 50% to 60% more carbon dioxide at the power generation plants. "Our opportunity is to continue to be able to find low-cost natural gas that can feed into the grid here in Malaysia as the preferred offset versus coal," said Graham.
The oil major currently produces 40% of natural gas supplies in Peninsular Malaysia. According to its official website, it still has four production sharing contracts with Petroliam Nasional Bhd (Petronas). Graham said it has two contracts expiring in the 2020s and 2030s each.
"My point is that our ability to deliver the gas we're producing today for the next decade is there. But longer term, obviously additional investments will be required," said Graham.
"We're pretty heavy in gas already," he said. "But we are not committing one way or another. In fact, we are trying to keep our aperture open to all sources of energy."
Graham believes that the push for cost-competitiveness, which gained traction during the downturn, should continue despite the slight recovery in oil prices.
"We share the opportunities — ways to reducing costs, for example — between us and Petronas,"  he said.
In the short run, he said ExxonMobil Malaysia is still on the lookout for more exploration over the next few years.
"No commitment yet for this year, at this point," he said, adding that there is still "a lot of uncertainties" affecting prices at the moment.
"When prices go up, the market heats up, and other costs start going back up again," said Graham. "As an industry, for Malaysia, we should continue to focus on getting the costs collectively down."
Graham gave Petronas credit for helping to drive the whole industry towards efficiency. "They have the initiative Coral 2.0 — that is, in my mind, very innovative. They're looking at it more holistically."
Petronas, said Graham, is in the position of obtaining the necessary data to develop industry-wide measures. "They can see where there's opportunity to improve and reduce costs, and maybe, in some cases, share resources or services.
"If you look at other mature areas like the UK or even the Gulf of Mexico in the US, there isn't that ability because there isn't a party like Petronas that sees across all of the different activities," he added.
While conceding that Malaysia's O&G industry recovery is expected to be "a little bit slow", the oil major has also hired about 100 more people in 2017 to form a team 1,100 employees strong presently — against the global headcount of some 71,300 people, he said. "[Malaysia is] a very critical part of our upstream operations.
"We have about a tenth of our Malaysian organisation working somewhere else in the world today, supporting ExxonMobil somewhere else because of the knowledge and experience that they have gained through our operations here," he added, pointing to Malaysia's mature basin which requires more engineering creativity to monetise.