This article first appeared in The Edge Financial Daily, on December 13, 2018.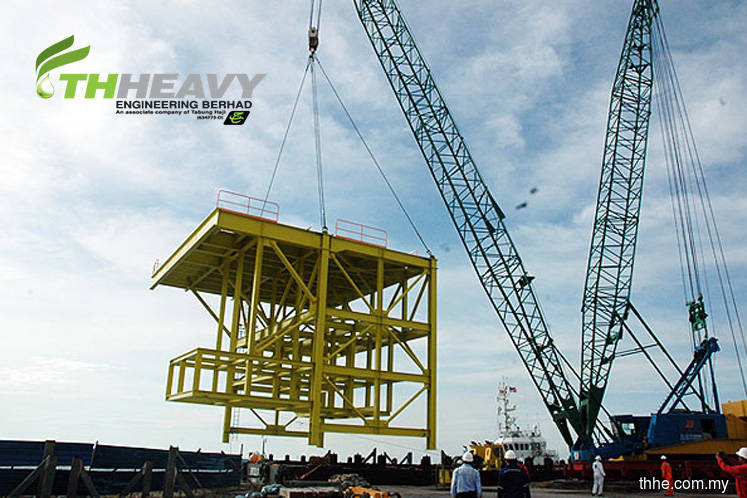 KUALA LUMPUR: The former chief executive officer (CEO) of TH Heavy Engineering Bhd, an associate company of pilgrims fund Lembaga Tabung Haji, has been ordered to enter his defence by the Sessions Court here against charges of criminal breach of trust (CBT) and money laundering.
According to Bernama, Judge Madihah Harullah said yesterday the prosecution had succeeded in establishing a prima facie case against the accused, Datuk Nor Badli Munawir Mohamad Alis Lafti, 51.
Trial has been set for Feb 13 and Feb 15 next year. Nor Badli's lawyer Kitson Foong said he will call five witnesses to testify. The accused will also be required to testify under oath in the dock.
Nor Badli is facing five counts of committing CBT involving RM2.58 million made out in five cheques for RM400,000, RM570,000, RM430,000, RM600,000 and RM575,800 at the office of THHE Fabricators Sdn Bhd in Menara UOA Bangsar. The offences were allegedly committed between April and October 2013.
All the charges were made under Section 409 of the Penal Code. If found guilty, he could be jailed up to 20 years, whipped as well as fined.
He has also been charged with four counts of money laundering. The first two counts are for allegedly receiving RM430,000 and RM570,000 in proceeds from unlawful activities from Coral Intoil director Mohd Razip Mohammad and RL Offshore Sdn Bhd director Hanaffi Daud respectively. The other two are for accepting RM570,000 and RM600,000 in proceeds from unlawful activities from Bicara Sepakat Sdn Bhd director Murhasmee Mukhtar.
The offences were allegedly committed between June and November 2013. The charges were made under Section 4(1)(a) of the Anti-Money Laundering and Anti-Terrorism Financing Act 2001. If convicted, he faces up to five years in jail or a fine of up to RM5 million, or both.
He was earlier acquitted and discharged on another money laundering charge involving RM400,000 as the prosecution failed to establish a prima facie case against him.
Nor Badli resigned as the CEO of THHE on June 30, 2015 to pursue "other business or career opportunities". But a year later, THHE revealed that he was being investigation by the Malaysian Anti-Corruption Commission.
Subsequently, Tabung Haji, which has a 30% stake in the company, issued a statement pledging that it would not compromise when it comes to corruption, misappropriation and abuse of power.
After Nor Badli's resignation, Nusral Danir took over as CEO in August 2015, but quit the post just a year later. The vacated post was filled by Suhaimi Badrul Jamil, who also held the chief financial officer's post. He was later redesignated as just the CEO, effective July 3 this year.
THHE shares closed half a sen higher or 16.67% at 3.5 sen yesterday, giving it a market capitalisation of RM39.24 million.