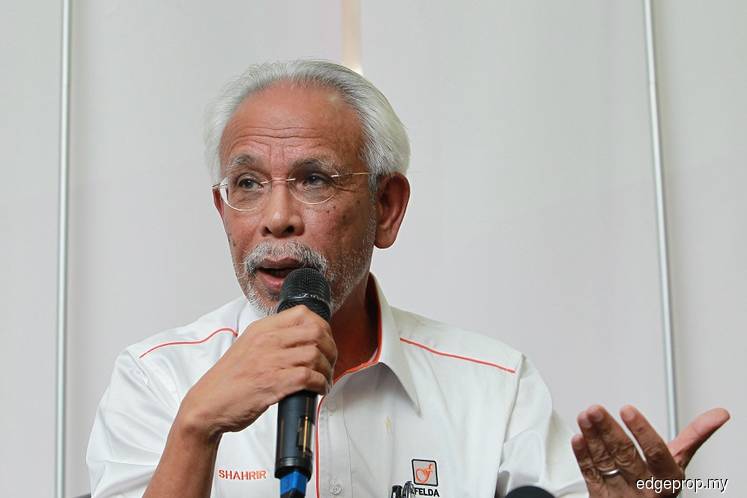 PETALING JAYA (Jan 8): An external forensic audit into a suspicious land title transfer of Federal Land Development Authority (Felda)'s Jalan Semarak land earmarked for its Kuala Lumpur Vertical City (KLVC) project is expected to begin today.
Felda will give its full cooperation to the forensic audit team that will investigate all activities, decisions, and actions relating to the KLVC project.
"We will not compromise on the transfer of land because we want to regain the land rights. At the same time, we think it (the transfer of land) is a form of misconduct and action should be taken in the event of wrongdoing," said Felda chairman Tan Sri Shahrir Abdul Samad in a Bernama report.
It was revealed in a Berita Harian report on Dec 21 that power of attorney over the Jalan Semarak parcel worth around RM270 million was transferred to Synergy Promenade Sdn Bhd, which was tasked to develop the land.
On Jan 4, the The Edge Financial Daily reported that Prime Minister Datuk Seri Najib Razak said the government had appointed an external audit firm to conduct the forensic audit, which will also involve the Kuala Lumpur Land and Mines Office and Dewan Bandaraya Kuala Lumpur.
"It will also re-evaluate the relevant regulatory processes, including weaknesses in the internal administration, as well as Felda's supervision of Felda Investment Corp Sdn Bhd (FIC).
"This audit firm's investigation will also encompass the Federal Territory of Kuala Lumpur Land and Mines Office and Kuala Lumpur City Hall. The audit firm's investigation is expected to be completed within 30 days and a full report will be submitted to the Prime Minister's Department," he added.