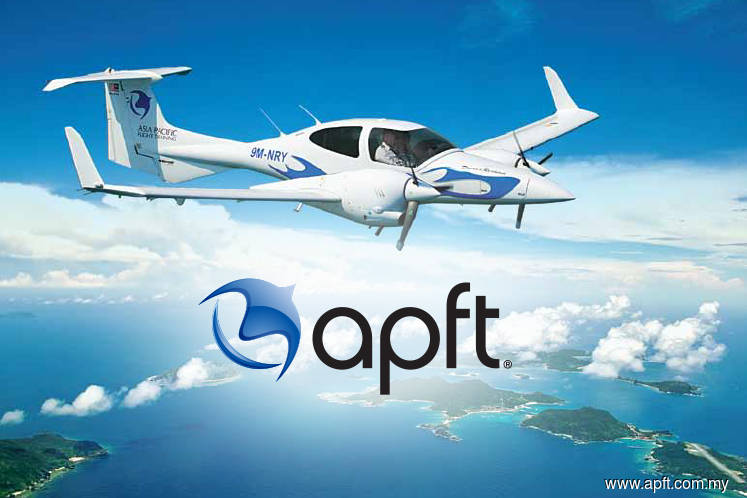 KUALA LUMPUR (Sept 5): The external auditors of APFT Bhd have expressed doubts over the flight training company's ability to continue as a going concern, as they are unable to issue an opinion on the group's financial statements for the period Feb 1, 2018 to April 30, 2019.
In a bourse filing, the auditor Messrs. PKF for the Practice Note 17 (PN17) company said: "As of April 30, 2019, the group's and company's current liabilities exceeded their current assets by RM10,159,991 and RM8,135,499 respectively and registered a shareholders' deficit of the group and the company of RM3,723,146 and RM2,823,191. These conditions indicates that material uncertainty exists that may cast significant doubt on the Group's and Company's ability to continue as going concern."
PKF added that the group's ability to continue as a going concern is dependent on the timing and successful formulation and implementation of its regularisation plan, as well as it [APFT] achieving sustainable and viable operations.
In addition, the auditor said it was unable to satisfy itself over the group's opening balances as of Feb 1, 2018 of RM5.93 million.
Moreover, the group had disposed of subsidiaries between Aug 1,2016 and Jan 31, 2018, and the audit firm was of the view that net liabilities of those subsidiaries amounting to RM23.11 million, have not been derecognised, following their disposal.
"These net liabilities were only derecognised in the current financial period [ending April 30, 2019], as a gain on disposal of subsidiaries, included as other income in the statement of profit and loss and other comprehensive income" PKF said.
As such, it was unable to determine if any adjustments were necessary for APFT's financial performance, cash flow and financial position for the period ending April 30.
Shares of APFT were traded half a sen or 33.33% lower to a sen today, giving the group a market capitalisation of RM13.42 million. Some 200,000 shares were transacted.