This article first appeared in The Edge Malaysia Weekly, on January 10, 2022 - January 16, 2022.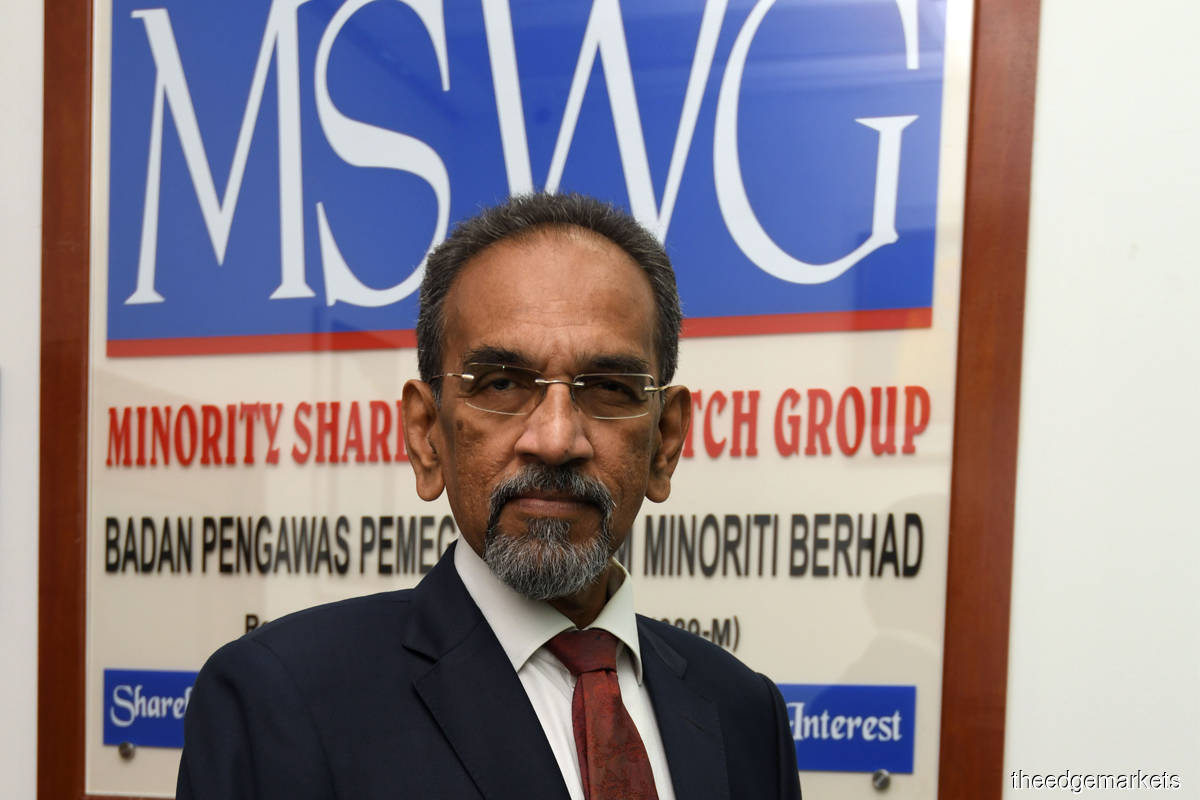 THE easing of the exchange's fundraising rules — a 12-month extension of the 20% private placement mandate till Dec 31, 2022 — is welcomed as it will continue to be an attractive financing option for companies amid an uncertain and volatile market.
The extension was announced by Bursa Malaysia a week before the end of 2021, to help companies gain easier access to fundraising.
The regulator increased the general mandate for private placement to 20% of a company's issued share capital from 10% previously in April 2020 when the pandemic struck. The aim was to address the need of firms to resume operations and raise funds quickly and efficiently.
Companies can also issue up to 30% of their existing share capital in a placement if they receive shareholders' approval at an extraordinary general meeting.
However, it begs the question of whether the continued relaxation of fundraising is needed, or whether there should be a more targeted approach instead of a blanket extension.
Minority Shareholders Watch Group (MSWG) CEO Devanesan Evanson opines that a blanket extension is understandable as the regulator should not be involved in any subjective evaluation as to which public listed companies (PLCs) deserve the 20% general mandate.
"The benefit of the doubt is rightly given to the board of the PLCs as to whether they need to utilise the 20% mandate to raise funds. It is the board that has the fiduciary duty to act in the best interest of the company. The shareholders should hold the board accountable if the mandate is used for a wrongful purpose," he tells The Edge.
Datuk Bill Tan, managing director of corporate finance at M&A Securities, is of the view that the regulator has made the right move in granting flexibility to companies to embark on fundraising exercises.
"The concept is fine with or without the pandemic for the purpose of recovery. It speeds up the time for companies to raise funds. If you ask me, the regulator should make this permanent because it makes fundraising efficient.
"Listed companies can always raise money from the market through a share placement or rights issue. Even before the pandemic, companies could issue 20% of their share capital, just that they would need to go to the shareholders.
"The only difference now is that another 10% flexibility is given without having to get shareholders' approval."
MIDF Amanah Investment Bank Bhd research head Imran Yassin Yusof says it makes sense to extend the 20% private placement mandate as the economy is not out of the woods yet.
"With the emergence of new Covid-19 variants, market volatility is expected. Although this year [the economy] is expected to recover from the pandemic, there are a lot of downside risks and uncertainties ahead."
Market observers generally are not too concerned about abuse by unscrupulous companies and speculative play as checks and balances are put in place while companies still need to obtain approval from the regulator.
"As long as there is regulation and monitoring, I think it is still fair," says Imran.
Devanesan points out that private placement is even more important for loss-making firms.
"They are the ones who most need the funds because they are loss-making. There will always be speculative play, which incidentally is not illegal; it is manipulation that is illegal," he explains.
Nonetheless, he says the benefit of a private placement is that sometimes the placees do bring value to companies through special skills, knowledge and experience.
For Tan, it is Bursa's responsibility to grant approval for private placement proposals.
Devanesan expects more companies to take advantage of the private placement mandate as it is faster, cheaper and more convenient than a rights issue. Furthermore, it is getting to be more difficult for companies to raise funds from financial institutions, in addition to having to pay costly interest.
Imran says it is possible that when the economy gets better, companies will opt for private placements to fund and expand their business operations.
Tan agrees, noting that private placements may continue to gain momentum this year in view of interest in the equity market.
Last year, 175 companies, or one-fifth of Main Market- and ACE Market-listed companies, raised a total of RM8.1 billion from private placement exercises, the largest secondary fundraising in the country's history.
Inari Amertron Bhd raised the most at RM1.03 billion, followed by AMMB Holdings Bhd (RM825 million), Serba Dinamik Holdings Bhd (RM508.61 million), Unisem (M) Bhd (RM446.28 million) and AirAsia Group Bhd (RM336.47 million).
Private placement was also popular among small-cap firms, with the amount raised by LKL International Bhd and Macpie Bhd exceeding their market caps by 28% and 14% respectively.