This article first appeared in The Edge Financial Daily, on August 8, 2019.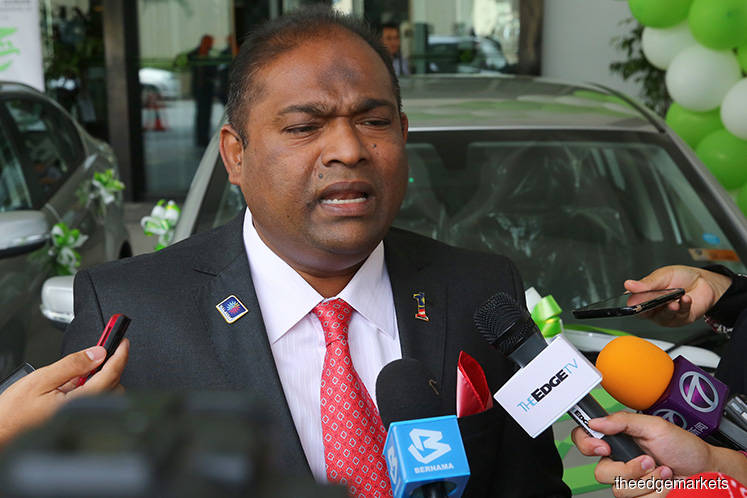 KUALA LUMPUR: The Sessions Court yesterday set Sept 25 and Oct 11 to hear the corruption case of former Lembaga Tabung Haji chairman Datuk Seri Abdul Azeez Abdul Rahim and his brother Datuk Abdul Latif Abdul Rahim.
After Judge Azura Alwi announced the dates, however, Deputy Public Prosecutor Azlinda Ahad said the prosecution will apply to transfer the case to the High Court. Defence lawyer Hisyam Teh Poh Teik did not raise any objection to the prosecution's plan.
Abdul Azeez, also Baling member of Parliament and from Umno, is accused of receiving a total of RM5.2 million from Menuju Asas Sdn Bhd director Mohammad Redzuan Mohanan Abdullah as reward for assisting the firm to secure RM842.2 million worth of government roadwork projects in Perak and Kedah.
Abdul Azeez was alleged to have received the RM5.2 million in three tranches involving a RM1.2 million portion and two tranches of RM2 million each.
He was alleged to have committed the offences at three different banks at Jalan Tun Perak here and Pusat Bandar Puchong in Selangor between Dec 8, 2010 and April 10, 2018.
Meanwhile, Abdul Latif is charged with two counts of abetting Abdul Azeez on the alleged transactions involving the two tranches of RM2 million each.
Abdul Azeez also faces nine counts of money laundering for the alleged receipt of unlawful activity proceeds totalling RM139.4 million from four companies — Menuju Asas, Mangkubumi Sdn Bhd, Pintas Utama Sdn Bhd and AVP Engineering (M) Sdn Bhd — between March 2010 and August 2018.