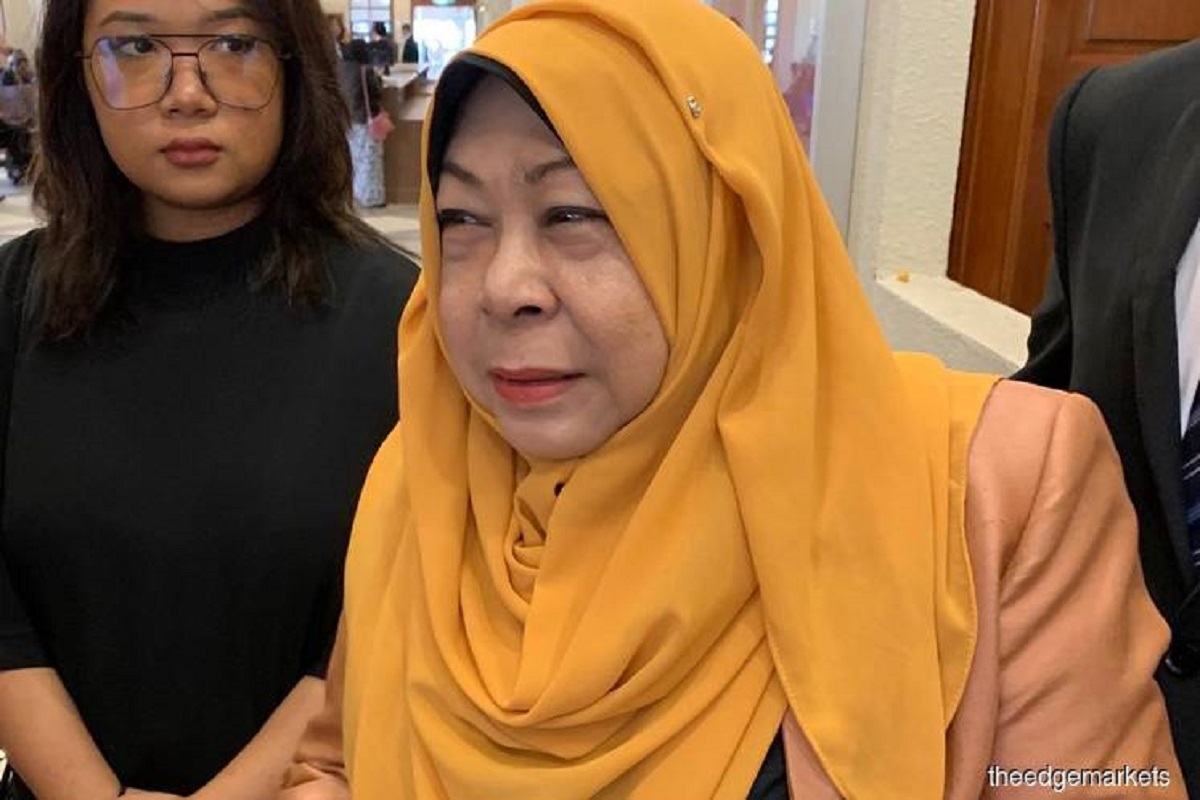 KUALA LUMPUR (July 23): The prosecution in former Malaysian External Intelligence Organisation (MEIO) director-general Datuk Hasanah Abdul Hamid's (pic) criminal breach of trust (CBT) case informed the High Court of the possibility of calling protected foreign witnesses to testify in the trial.
Deputy Public Prosecutor (DPP) Muhammad Iskandar Ahmad told Judicial Commissioner Datuk Ahmad Shahrir Mohd Salleh about this development and the court informed the prosecution to make sure that all the necessary legal arrangements are made to ensure there would not be any problems when they come.
Muhammad Iskandar assured that the prosecution will do the necessary.
The prosecution informed the court that all necessary documents to be used in the trial had been handed to Hasanah's new lawyer Hamdan Hamzah in line with provisions under Section 51 of the Rules of Court and that only pictures had yet to be given.
"The prosecution undertakes to give the pictures within the next two weeks.
"We also apply that the trial dates from Oct 5 to 23 be maintained," he said.
Hamdan concurred that he had received the documents.
With this, Ahmad Shahrir fixed Aug 24 for case management and maintained the trial dates of Oct 5 to 23.
Hasanah, 62, is alleged to have committed CBT by misappropriation of US$12.1 million between April 30 and May 9, 2018.
She faces a charge under Section 409 of the Penal Code that carries a maximum jail term of 20 years, whipping and a fine if convicted.
Muhammad Iskandar, when met outside the court, declined to reveal how many foreign witnesses would be summoned but said 20 local witnesses are scheduled to testify.