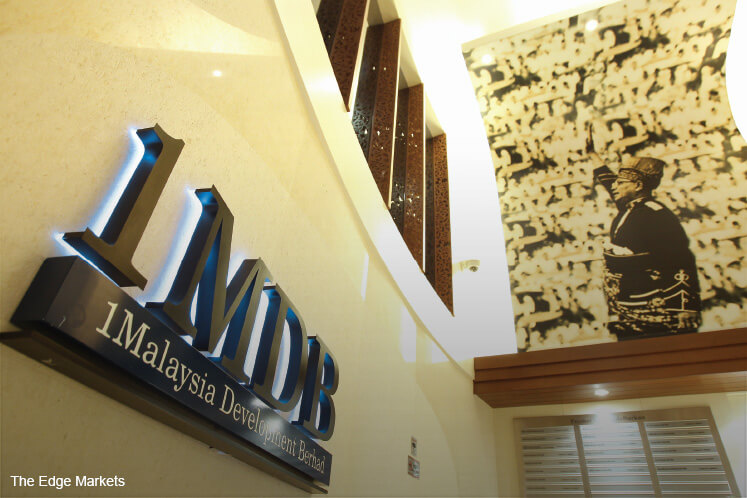 SINGAPORE (May 24): Kelvin Ang Wee Keng, a former remisier with Maybank Kim Eng, on Wednesday became the fifth person convicted in Singapore in connection to an ongoing probe involving 1Malaysia Development Bhd (1MDB).
The 35-year-old Singaporean was fined S$9,000 by District Judge Lim Keng Yeow. Prosecution had called for Ang to be slapped with a fine of S$10,000.
Ang pleaded guilty to bribing a research analyst with S$3,000 to speed up the preparation of a valuation report needed to support the acquisition of PetroSaudi Oil Services.
The research analyst, Jacky Lee Chee Waiy, was then with NRA Capital, a boutique financial services firm. Lee subsequently became head of research at Phillip Securities.
Ang was first charged on April 20 last year. He was remanded for three weeks before he was released on bail of S$100,000.
Ang, the second Singaporean charged here as part of the 1MDB investigation, is said to have dealt closely with former BSI banker Yeo Jiawei, who was sentenced to a total of 30 months' jail in Dec 2016.
Yeo was convicted on four charges of witness tampering in what has been described as the largest and most complex money-laundering case seen so far. He is believed to have played a "central" role in the 1MDB-linked offences.
Prosecutors say Yeo had left BSI to work for Low Taek Jho, the alleged mastermind behind illegal money flows from account, individuals and entities linked to Malaysia's scandal-hit sovereign wealth fund 1MDB.
(See: Ex-BSI banker Yeo Jiawei sentenced to 30 months' jail; mulls appeal)