This article first appeared in City & Country, The Edge Malaysia Weekly, on October 21, 2019 - October 27, 2019.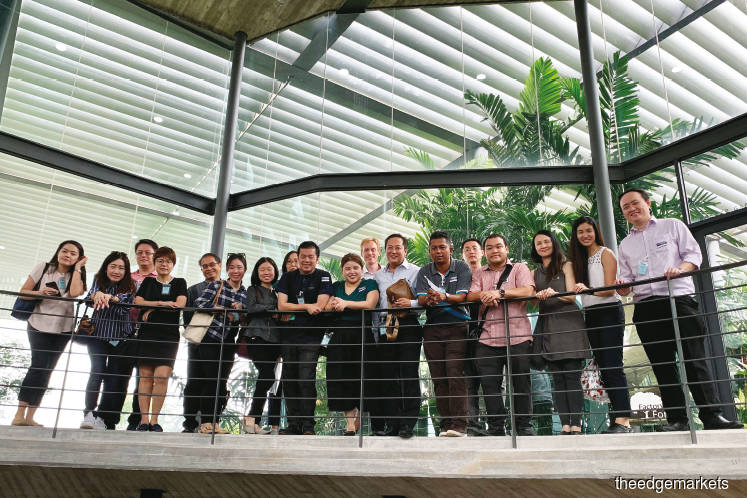 Participants of the Rehda Youth Penang study tour.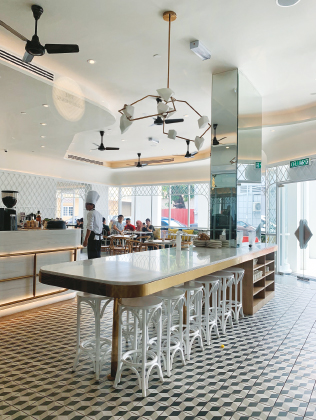 The modern interior of The Prestige Hotel.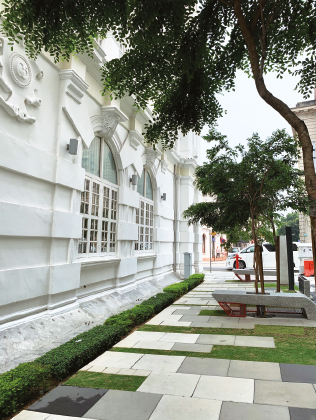 The Pocket Park is next to Bank of China.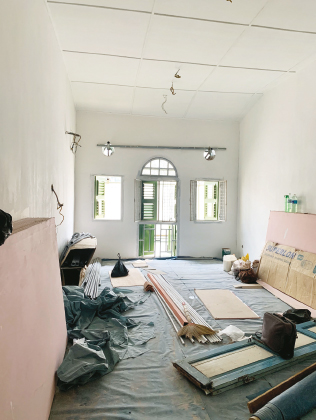 The Yeap Chor Ee micro-housing that is under construction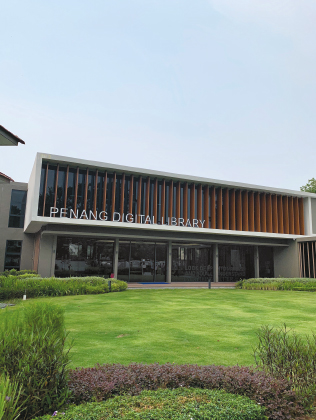 Penang Digital Library is also known as the 'library in the park'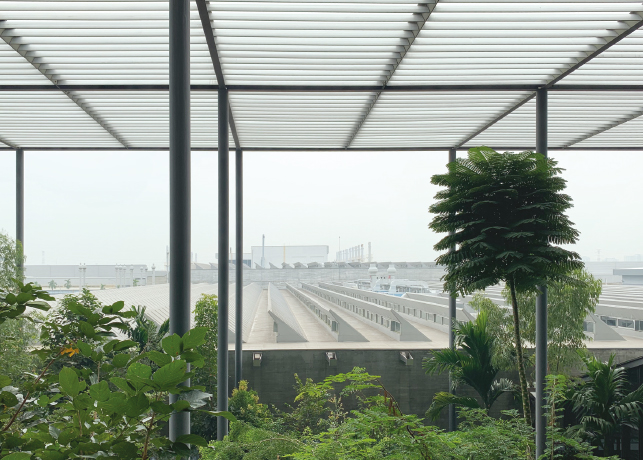 Paramit Factory's canopy louvre roof is designed to provide effective solar protection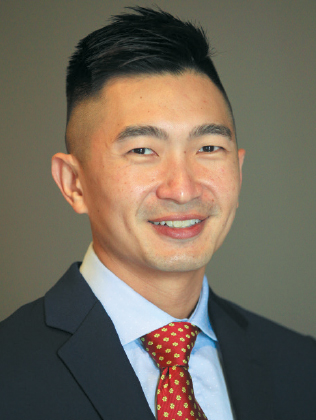 Lee: Recently, there has been an influx of foreign investments in Penang
Despite the heat and haze, there was an air of anticipation as participants of the Rehda Youth Penang study tour hopped on minibuses to check out selected projects in the state recently. About 30 members of the youth division of the Real Estate and Housing Developers' Association took part in the tour on Sept 12 and 13, visiting sites that are progressively changing the landscape of Penang.
Between sampling local food and driving through thoroughfares past pre-war shophouses and colonial buildings, participants visited a number of ongoing and upcoming developments as well as restoration projects.
Attracting foreign investments
Rehda Youth chairman Datuk Seri Dr Lee Ville opined that the Penang market is moving forward despite the soft market. "Recently, there has been an influx of foreign investments, particularly from Hong Kong — they have been coming in since the beginning of the year — but the number has increased exponentially in the last few months. They are looking at Penang as a viable option for investments and retirement under Malaysia My Second Home.
"In terms of market sentiment, there are certain properties that are moving and some that are not. Those between RM400,000 and below RM1 million are still moving. Others may face challenges [depending on their location]. Generally, finding the right buyers and buyers receiving loan approval are still the main hurdles but demand is still there," he said during the tour.
"Penang is still the leading state in terms of attracting multinational corporations and foreign direct investments (FDI). In fact, for the first half of the year, the state saw the highest level of FDI of about US$9 billion," Lee pointed out.
"From this tour, we can see that there are a lot of pioneering efforts in Penang. From the back alleys to micro-housing, eco-friendly developments and public spaces, all the projects are in line with the state government's continuous efforts to turn Penang into the most liveable city [in the country]."
We visited eight sites during the tour, namely M Summit 191 Executive Suites, Bank of China alley — Pocket Park, The Prestige Hotel, Armenian Park, Yeap Chor Ee micro-housing scheme, Penang Digital Library, Paramit Factory and Hunza Properties Bhd's sales gallery, where participants were enlightened on the Penang International Commercial City (PICC) and Smart/Digital City Realm.
Restoring old heritage sites
The study tour kicked off in George Town with a visit to Penang's first steel structure building, M Summit 191. Developed by Penang-based M Summit Group, the business hotel offers 96 executive suites with six different layouts and built-ups of 485 to 612 sq ft each. The unique features of the rooms include large-screen projectors and tables suited for business meetings.
While giving us a private tour of the suites, M Summit Group group managing director Datuk Albert Moh said one of the uniqueness of M Summit 191 was its business-oriented facilities. Other facilities include a sky lounge, automated tower car park, business centre and gym.
Located in Jalan Magazine, the 23-storey tower also offers an event space that overlooks the skyline and iconic landmarks of Penang such as the Komtar tower. Adorned with artificial ivory flowers and a glasshouse, the event space is a popular choice for weddings and fashion shows, and can accommodate up to 700 guests, according to the hotel staff.
Our next stop was the Pocket Park, formerly an abandoned side lane next to Bank of China in Beach Street. The RM650,000 makeover, designed by CKHO Architect, saw the upgrading of the park's drainage, utility system and landscaping.
"The response to the Pocket Park has been very encouraging. Since its opening, we have seen the public using the space to hang out or to have events," said CKHO Architect principal director Ho Chin Keng.
Completed and launched early this year, the Pocket Park is the only pedestrian lane that connects Beach Street with Weld Quay. The once-dingy side lane is now brightly lit in the evenings and has artworks and some columns decorated with motifs.
Thereafter, we were taken to The Prestige Hotel, located in the Unesco World Heritage Site of George Town. Soft-launched in June, the 162-room hotel maintains its 19th-century, colonial façade and is designed by local firm Ministry of Design. Inside, the accommodation has a modern, art-deco theme, with rooms decked in champagne-bronze metal screens, mirrors and dusty pink velvety textiles.
"Our interior is a magical quasi-colonial style, inspired by the movie The Prestige by Christopher Nolan," quips reception manager Zainal Abidin. Its facilities include a retail arcade, San Francisco Coffee outlet, restaurant, pharmacy and florist.
After lunch at The Glasshouse at The Prestige, we proceeded to Armenian Park. "We partnered Chief Minister Incorporated, Aga Khan Trust for Culture, Majlis Bandaraya Pulau Pinang and George Town World Heritage Inc (GTWHI) to upgrade the park," said Think City Sdn Bhd programme manager Ooi Shi Ying.
Completed in 2017 and with 1,600 sq m of softscape, Armenian Park was rehabilitated by Think City, a wholly-owned subsidiary of Khazanah Nasional Bhd. Accessible via Armenian Street and Acheen Street, the park now has lighting and spaces for people to relax under the trees. Its old basketball court has been retained but reoriented to a multipurpose event space. The park serves the 2,622 residents, 660 households and 796 businesses nearby.
The future of Penang
After a short walk from Armenian Park, we arrived at the iconic Yeap Chor Ee micro-housing scheme, comprising a row of old heritage shophouses that are being converted into modern homes and offices. The 19th-century shophouses belonged to the late Yeap Chor Ee, who was once the richest man in Penang.
Located in Acheh Street, the nine shophouses are currently being renovated. When completed, there will be 17 studio rooms, each with its own bathroom and kitchenette.
"For the Yeap Chor Ee micro-housing, we are targeting occupants who work in the George Town World Heritage Site and fringe areas such as Komtar staff, Beach Street lawyers, bankers, staff of cafés and hotels as well as retirees and expats," said Tan Chiew Hoon, senior director at architect firm BYG Group Sdn Bhd. It will have modern interiors, with the original façade maintained, she added.
Our final stop on Day 1 was the luminous Penang Digital Library, also known as the "library in the park". Completed last December, Phase 2 involved the expansion of the existing library, located in the compound of Penang Free School in Jalan Masjid Negeri.
Occupying a one-acre parcel and with a gross floor area of 16,000 sq ft, the project was designed by BETA Architects Plt and was named a Gold Award winner at the PAM Awards 2019.
"We decided to amalgamate the new design with the natural landscape around the building, creating silhouettes cast by mature trees on site, hence its nickname 'library in the park'," said BETA Architects principal architect Bee Eu Tan. With its cascading roof line and clever play of natural light, the library was unsurprisingly packed with visitors when we were there.
On Day 2, we visited Paramit Factory at Penang Science Park in Batu Kawan. Also known as the "factory in the forest", it is the new facilities of Paramit Malaysia, which provides engineering, manufacturing and post-manufacturing services to medical device and instrument companies. The site has an 11,600 sq m factory and warehouse as well as a 1,450 sq m office block.
"For this project, our design considerations were based on energy efficiency, water efficiency, daylighting and biophilia. It sees energy savings of 45% compared with the old factory," said IEN Consultants Sdn Bhd managing director Gregers Reimann.
One of the many striking features of Paramit Factory is its canopy louvre roof — designed to provide effective solar protection. The factory also has daylight responsive LED lighting and individual task lighting.
Our final destination was Hunza Properties' sales gallery where information on PICC and Smart/Digital City Realm was shared. We were given a tour of the show units of Muze, the first development launched in PICC — a 43-acre master plan comprising condominiums, a lifestyle mall, serviced apartments, a medical centre, retail and F&B units and offices.
PICC is due for completion in 10 years and is expected to create 15,000 jobs. Muze comprises two towers of serviced apartments, with a total of 846 units and built-ups of 1,078 to 3,445 sq ft per unit.
During the Smart/Digital City Realm sharing session, Brice Richard, leader at consultancy firm Arup, explained the intricacies of creating a master plan of a digital city.
"We have placed many strategies in PICC. Some of our goals are to move visitors with minimal congestion, to enable alternative transports and to increase mobility. It is crucial to place these elements and to handle them with care as this will be the future of developments and the way we live," he said.