This article first appeared in The Edge Malaysia Weekly, on February 18, 2019 - February 24, 2019.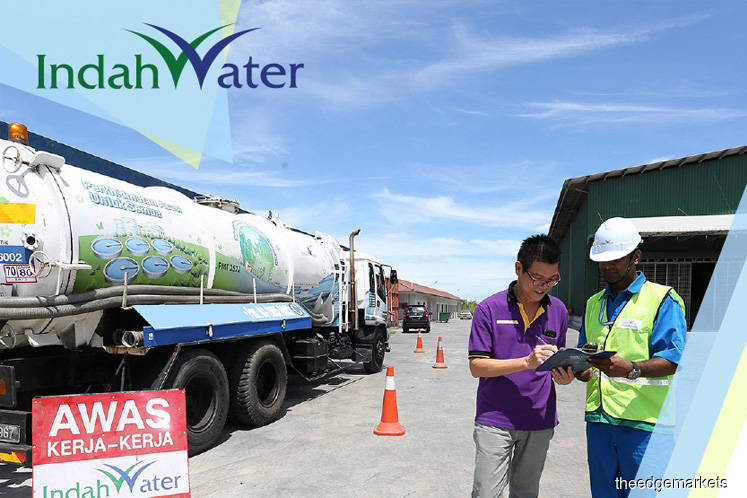 NATIONAL sewerage company Indah Water Konsortium Sdn Bhd (IWK) is now adopting a circular economy approach and exploring potential applications for its wastewater treatment by-products.
CEO Faizal Othman says that if successful, the reuse of the by-products could, to some extent, mitigate some of the cost pressures that IWK is dealing with.
The three by-products are clean water (effluent), biosolids (sludge) and methane that is released by the wastewater treatment process.
The volume of the by-products produced annually is significant. For example, IWK's entire operation produces between 5,000 and 6,000 million litres per day (mld) of clean water, roughly the same volume of water consumed in Selangor and Kuala Lumpur.
"The water is clean, and if I may say so, cleaner than the river that we discharge the water into," says Faizal, adding that monetising the available water is on IWK's agenda.
However, regulations prohibit the channelling of effluent directly back into the water supply system. That means IWK is now looking at potential industrial uses for the water, he adds, which would entail a separate water delivery system.
The push ties into the UN's Sustainable Development Goals (SDGs) released in 2015, which among others, call for higher water-reuse efficiency and reduced proportions of untreated wastewater.
For IWK, Malaysia's commitment to the SDGs mean it is looking to bump up the reuse of the effluent by one-third by the year 2030 — approximately up to 2,000 mld of its current effluent production.
The company has started small pilot-scale projects to this effect in Kuala Lumpur and Shah Alam. Faizal says the findings so far show that the technology is viable.
"Now, we have to look at how to distribute the water, meaning the pipes, and what is the investment (needed). So now it really boils down to what is the commercial aspects of it," says Faizal, adding that getting the regulatory go-ahead is necessary.
He adds that the company is open to potential public-private partnerships (PPP), including with water companies and property developers building industrial developments.
"What the PPP model can benefit from is that the raw material, the clean water, is already at a very high standard. The partner may only have to put up the pipe and, if at all, perform minor treatment (of the water)," he adds.
As for the sludge — of which some 120,000 tonnes are produced by IWK's treatment plants nationwide annually — the potential commercial application is further away from fruition.
Faizal says that IWK is currently collaborating with the Forest Research Institute Malaysia (FRIM) to explore the potential use of the sludge in improving poor soil condition for reforestation.
It is worth noting that in Malaysia, sludge from wastewater treatment is prohibited from being used as fertiliser for growing food crops.
"On a lab scale, we found that the trees, when we apply our treated sludge, grows at almost double the normal rate," muses Faizal.
He adds that once the effect can be proven, both parties will likely then explore its potential commercial applications.
The third by-product, methane, has a more straightforward use for IWK. It can, theoretically, be used as combustible gas to generate electricity that will help reduce IWK's electricity bills.
Faizal says, IWK could generate up to 2,400 MWh if it could harness all the methane from its 6,745 plants nationwide. However, this is not possible as some plants are too small and too far away for such a plan to be viable.
"So if it [a plant] is too small and far away, we have no choice but to just release it [the methane] back into the environment after ensuring that it is in compliance. To transport the gas and centralise it in one place may not be practical for all plants," he says.
At present, IWK has two treatment plants with biogas engines installed. One is the Pantai 2 regional wastewater treatment plant, Malaysia's first underground sewage treatment plant as well the biggest in Asia Pacific.
The Pantai 2 plant houses two biogas engines that can each produce up to 330 kWe. "Our total electricity consumption there is about four megawatts per hour, so if both biogas engines run fully, they could offset what (electricity) we buy," says Faizal.
At the moment, about 200 of IWK's 6,745 plants are large scale, serving at least 100,000 population equivalent (PE) each. Moving forward, IWK aims to consolidate smaller plants into larger regional plants, partly to facilitate its circular economy initiatives.
"The idea as we go forward is to reduce the number of smaller plants. But we are still working on the final number (of plants) because we have to come up with a long-term investment plan," says Faizal.
Save by subscribing to us for your print and/or digital copy.
P/S: The Edge is also available on Apple's AppStore and Androids' Google Play.