This article first appeared in The Edge Malaysia Weekly, on December 25, 2017 - December 31, 2017.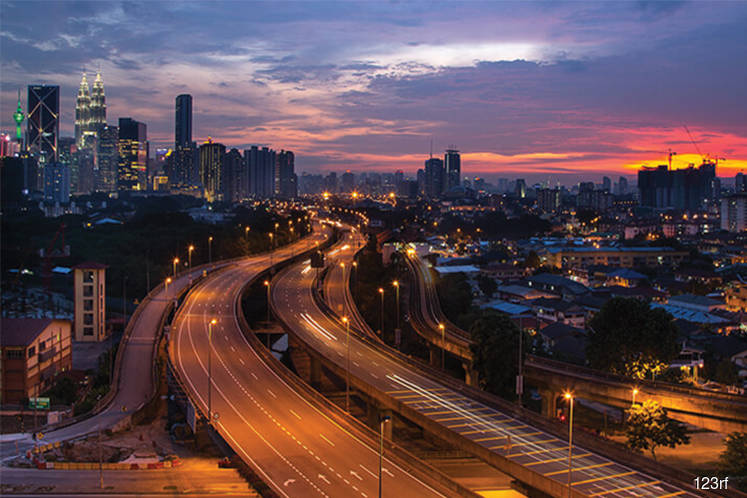 DESPITE the general slowdown in the property market, property agents and valuers describe 2017 as an active year — almost on par with 2015, which was touted as the most vibrant year in the history of the local property sector. Several major deals were closed this year while there were few and far in between last year.
Some properties were sold at a discount, such as Vista Tower, while the deal that bagged a handsome premium was that for Wisma Selangor Dredging. Some companies were in acquisition mode, such as Sunway Bhd, and there were some that sold their prized assets to raise funds. A slew of hospitality assets changed hands, including Hilton Kuala Lumpur, which was purchased by the owners of its neighbour, Le Meridien Kuala Lumpur.
The Edge asked six real estate agents and property valuers for their top 10 property transactions in 2017, which turned out to be predominantly in Kuala Lumpur. They were Rahim & Co's real estate agency director Robert Ang; CBRE | WTW managing director Foo Gee Jen; Savills Malaysia capital market senior vice-president Alvin Tan; Exastrata Solutions Sdn Bhd chief real estate consultant Adzman Shah Mohd Ariffin; LaurelCap Sdn Bhd executive director Stanley Toh and Zerin Properties head of mergers and acquisitions for business space Shuchita Balasingam.
 
Kuala Lumpur office buildings 
It is not surprising that Vista Tower at The Intermark in Jalan Tun Razak, Kuala Lumpur, appears on the list of all six property experts. A year ago, based on feedback, 
The Edge had listed Vista Tower as the most anticipated deal in 2017 as it was the only remaining component in BlackRock Inc's The Intermark integrated development that had yet to be sold.
BlackRock inked a deal in September to sell the Grade A building for RM455 million or RM825 psf to AmanahRaya REIT — with a little over three months left before the expiry of the life of the fund that held the asset. AmanahRaya REIT is managed and co-owned by Japanese Reit, Kenedix Inc.
"The sale marks BlackRock's exit from The Intermark and Malaysia. It has sold off the other three Intermark components (Integra Tower, DoubleTree by Hilton Hotel and Intermark Mall)," says Ang.
For Foo, whose firm brokered the deal, Vista Tower was also significant because "it was sold after a long period of marketing and at a good discount".
Adzman points out that the deal was done at a 13% discount to the market value of RM523 million. "The acquisition recognised an immediate unrealised gain of RM67.1 million by AmanahRaya REIT."
Tan concurs that it was a bargain purchase and adds that it signals the beginning of AmanahRaya REIT's strategic tie-up with Kenedix and a shift into more office investment.
The sale of 30-year-old Wisma Selangor Dredging on Jalan Ampang by Selangor Dredging Bhd (SDB) to Golden Eagle Realty Sdn Bhd for RM480 million also stood out. While it was no secret that SDB was keen to dispose of hospitality asset Hotel Maya, the sale of its headquarters came as a complete surprise to the real estate fraternity.
"SDB sold its office building and land with over 362,782 sq ft NLA (net lettable area) for RM1,323 psf or a 29% premium to its market value and a 50.9% premium to the net book value," says Adzman, who put the deal at the top of his list.
Ang agrees that the price was significantly higher than the market value.
"Although it is technically an office acquisition, the price paid appears to suggest it was an acquisition of a large prime development site with holding income in the interim period until its redevelopment. On a psf basis, the price rivals the peaks seen at TRX (Tun Razak Exchange)," Tan points out.
 
Land sales shines, Sunway glows
Several land transactions took centre stage, such HSBC's purchase of a parcel in TRX, the sale of a 7.4-acre piece on Jalan Raja Chulan and Sunway Bhd's land acquisitions.
In June, HSBC Bank Malaysia Bhd bought a 1.3-acre site in the financial district of TRX to build its headquarters, making it the first foreign bank to invest in the development. HSBC will invest US$250 million in the land, building, interior design, lifts and façade. The proposed building with 568,000 sq ft of office space is expected to be ready in late 2020 or 2021. The price of the land is understood to be about RM185 million.
"HSBC's total investment of over RM1 billion in TRX demonstrates the total confidence the bank has in our economy, political climate as well as the prime minister's vision for the real estate market in our country. This could be a catalyst for more foreign investment in Malaysia, especially within TRX, and hopefully, this will energise the local property market," says Toh, who listed the transaction as his top deal.
For Ang, it is an important deal that signals a vote of confidence in TRX by one of the world's largest banks. Tan, whose firm handled the sale, feels it is significant as it marks the entry of the largest foreign bank in Malaysia in TRX.
Another land deal that caught the attention of the property experts was the sale of a parcel on Jalan Raja Chulan near Menara Kuala Lumpur. The company that owned the land was embroiled in a long-running legal dispute before going into liquidation. Liquidator Deloitte Corporate Solutions Sdn Bhd was appointed in October 2015 and the land was finally sold this year for a reported RM500 million to Shenzhen-based property developer China Vanke Co Ltd. China Vanke plans to build about 4,000 units of serviced apartments on the site.
"The sale marks the end of a long-term effort to sell the property located in the heart of KL's Golden Triangle and underscores the fact that Chinese developers are still interested in prime Malaysian assets," Ang says.
Toh finds the deal significant as "it marks the entry of another Chinese firm into the KL market with a significant investment".
This sale made it onto Foo's list as he thinks China Vanke has managed to secure one of the last remaining large parcels of development land in the Golden Triangle and next to a challenging site, KL Tower.
Sunway Bhd's numerous land transactions did not escape the attention of the property experts. In February, Sunway entered into a joint venture to acquire Austral Meridian Property Sdn Bhd, providing the developer access to 8.45 acres in Jalan Peel, where a RM2 billion project has been planned.
In July, Sunway purchased a 4.53-acre freehold parcel in Jalan Belfield, Kampung Attap, from the Genting group for RM165 million. It plans to undertake a mixed-use development with a gross development value of RM1.1 billion.
A month later, Sunway bought four parcels of freehold industrial land measuring a total of 14.8 acres in USJ 1, Subang Jaya, from JAKS Resources Bhd for RM167.59 million.
Foo says Sunway Group's acquisitions are indicative of opportunities for boutique development within the traditional business district.
According to Tan, Sunway was the most active transacting developer during the year as it "embarked on an acquisition spree, replenishing and diversifying its land bank with some landmark purchases, including LGT Greens from Genting Group, which was initially earmarked to house Genting's new headquarters. The sale of this site appears to suggest that Genting will remain at its Jalan Sultan Ismail premises". Wisma Genting had previously been put up for sale.
Ang believes that the purchase of the Kampung Attap land "could very well be the catalyst for regeneration in this rather overlooked but extremely well-situated corner of Kuala Lumpur". He also says the Subang Jaya purchase is significant as it adds to Sunway's already massive footprint in the township.
For Toh, the Kampung Attap purchase is significant because it will be a KL address and located near KL118, as well as not far from Bandar Malaysia.
Incidentally, Toh's firm LaurelCap brokered the sale of the USJ1 land. He says, "Sunway's purchase of JAKS Resources' factory in USJ1 is a strategic move as the property will first be used as a storage facility and, thereafter, be ripe for development. It also has synergistic value as the property is located near its flagship development, Bandar Sunway."
 
Other notable transactions
Last year's momentum of transactions involving hotel assets appears to have continued into this year. Some of the noteworthy deals include Hilton Kuala Lumpur Hotel in Kuala Lumpur Sentral, Lone Pine in Penang, The Majestic Hotel Kuala Lumpur, The Four Seasons Langkawi and Hotel Geo in Petaling Street, Kuala Lumpur.
On Dec 15, the owners of Le Meridien Kuala Lumpur in KL Sentral, Daito Trust Construction Co Ltd, bought Daisho Asia Development (M) Sdn Bhd, which owns the 503-room Hilton Kuala Lumpur, for RM497 million or RM988,000 for each room — which is far below market expectations and what the owner had hoped to fetch.
At that price, Daito has got a good deal and strengthened its position in a prime location in KL Sentral, Adzman says. "Land value in KL Sentral will appreciate as it is almost fully developed. The transport-oriented development concept and blue-chip owners in KL Sentral will ensure value enhancement in the future."
"Hilton KL is a five-star hotel in a prime location in Kuala Lumpur, and not many hospitality assets of this size are on the market," says Shuchita, who put the transaction in her top 10 deals of the year.
Other property transactions that were highlighted by the respondents include that of a 19.14-acre government parcel in Jalan Duta and Kumpulan Wang Persaraan (KWAP)'s deal with E&O Bhd.
The former, registered under The Federal Land Commissioner, was won via a tender by Jakel Land Sdn Bhd, a company equally owned by Symphony Life Bhd, Permodalan Nasional Bhd and Jbiz Development Sdn Bhd. Jakel Land paid for RM646 million or RM774.90 psf, which is below the government's initial asking price of RM1,000 psf as well as its revised RM900 psf.
"This is the largest land transaction in Kuala Lumpur this year in terms of size and absolute value and marks Jakel Group's arrival as a major property player. It will be interesting to see what it will do with such a large parcel of land in this upscale neighbourhood," Ang says.
Toh points out that the purchase caught many people by surprise. "It remained off the radars of many property industry players."
In April, KWAP agreed to pay RM121.6 million for a 5.52% stake in E&O and RM766 million for a 20% stake in its Seri Tanjung Pinang (STP) Phase 2A on Penang Island.
In Adzman's view, this partnership is worth highlighting for the price and the area. The net development land of Phase 2A measures 1.445 million sq ft. Foo, in the meantime, notes that the price set a new record for the sale of development land and reclamation sites in Penang.
Another interesting sale was that of Empire Shopping Gallery by Mammoth Empire Holdings (MEH) to Pelaburan Hartanah Bhd (PHB) for RM571 million. MEH's arrangement with PHB also provided it with an option to buy back the shopping centre in five years. Ang says the RM1,630 psf price is impressive.
Toh says it is a win-win deal as both parties got what they wanted. "The (Mammoth) Empire side managed to get some cash out of it with a buy-back guarantee at a specific period in the future, thus retaining its prized possession in the end. PHB managed to get a rental guarantee for the property, which is to be sold off in the future."
Several other deals worth mentioning are the sale of Sekolah Sri KDU and The International School @ ParkCity to Alpha REIT, the sale of Menara Prudential to KL33 Properties Sdn Bhd and the acquisition of I&P Group Sdn Bhd for RM3.65 billion by S P Setia Bhd. The sale and leaseback of TRX Prudential Tower for RM500 million by IJM Corp Bhd is seen as the beginning of the company's journey to create an office portfolio. 
Save by subscribing to us for your print and/or digital copy.
P/S: The Edge is also available on Apple's AppStore and Androids' Google Play.