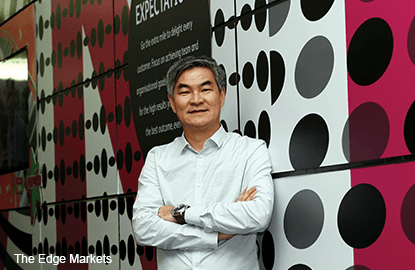 This article first appeared in The Edge Malaysia Weekly, on January 11 - 17, 2016.
MAJOR sporting years — or years with several major sports events such as the Olympics, the UEFA European football championship and the World Cup — are usually expensive for leading broadcasters like Astro Malaysia Holdings Bhd, which counts premium and internationally sourced content as one of the key parts of its value proposition.
One such major sporting year is 2016, with the UEFA Euro 2016 kicking off in June and the summer Olympics 2016 slated to open in Rio de Janeiro (Rio 2016) on Aug 5.
On top of that, capital expenditure could rise as Astro adds more services to stay ahead of the competition. 
Unlike the previous major sporting year in 2012, this year will be especially expensive for Astro, which is still in talks to finalise the fee to broadcast the three upcoming 2016/2019 seasons of the English or Barclays Premier League (BPL) that kicks off in August.
So far, Astro has managed to keep its content cost within 32% to 35% of its TV revenue. But keeping to this range will prove especially tough this year — no thanks to the weaker ringgit. Astro admits as much.
"Given that sports rights are expensive and are on the rise globally, coupled with the depreciated ringgit, we expect content cost to exceed our usual guidance of 32% to 35% of TV revenue to 37% in FY1/17. Our promise is to strive to provide quality content at the best possible rates," says Henry Tan, Astro's chief operating officer.
"2016 will be challenging and we will continue to proactively manage new business realities, making disciplined choices across our portfolio to ensure market leadership. We remain committed to delivering our dividend policy," he adds.
Due to Astro's self-imposed constraint on content costs, spending too much on BPL fees would eat into its budget for other content — which is central to any pay-tv's proposition — more so today than before even as alternative Internet-based video streaming entertainment providers look to carve a slice of the pay-tv pie and traditional free-to-air broadcasters step up their game to win greater advertising revenue. Nasdaq-listed Netflix Inc, for instance, surprisingly launched its service in 130 new countries, including Malaysia, on Jan 6 (see below).
Yet, rights owner, the Premier League, continues to successfully command strong pricing power thanks to its clout and the availability of bidders such as mainland China broadcaster and gadget-maker LeTV. According to the South China Morning Post, LeTV shocked Hong Kong fans last September with a whopping US$400 million bid for the 2016/2019 BPL broadcast rights — double what NowTV paid for the 2013/2016 rights.
According to the UK's Daily Mail, the 2013/2016 BPL rights were sold for £128 million for the three-year season for both Hong Kong and Malaysia while Singapore paid a whopping £190 million. Thailand paid £204.8 million while Indonesia only paid £51.2 million for the rights that expire in May.
Industry insiders say the Premier League is unlikely to accept a sum lower than what it had previously received and plays hard ball at the negotiation table to protect its global money pot.
Moreover, overseas rights that fetched £2.2 billion in the 2013/2016 seasons are forecasted to rise to £3.2 billion for the 2016/2019 seasons, according to the Daily Mail, which also revealed that overseas rights were sold for £1.4 billion for the 2010/2013 seasons.
If so, the weaker ringgit alone means £128 million that translated into RM627 million in November 2012 (when Astro won the 2013/2016 BPL rights) would today cost 30.6% more at RM819 million. This is given that the pound sterling has gone from 4.9 to 6.4 to the ringgit currently and a volatile Chinese renminbi and weak oil prices do not bode well for the ringgit.
Astro did not confirm or deny whether it was true that it paid between RM600 million and RM700 million for the 2013/2016 BPL rights, and costs are expected to rise to at least RM800 million to RM900 million for the 2016/2019 seasons, purely due to the ringgit's depreciation.
If the £128 million reported figure is correct, the cost of BPL rights would be about 12% to 15% of Astro's annual content costs of RM1.3 billion to RM1.7 billion for FY1/2014 to FY1/2016.
Back-of-the-envelope calculations show that Astro would need to command significantly higher TV revenue to be able to retain its margins, even if it is successful in capping its content costs at only 37% of total TV revenue for the upcoming financial year ending Jan 31, 2017 (FY1/17).
Contrary to expectations of capital expenditure tapering off after Astro swapped most of its subscribers' old set-up boxes with new ones that can be used to sell more packages to customers, costs to provide high-definition services as well as offer additional channels that require additional satellite transponder capacity adds to its operating expenditure, which is traditionally about the same size as its content costs. And some of these maintenance costs and investments are also dearer due to a weaker ringgit.
Higher costs could hit margins, and in turn, Astro's ability to continue paying generous dividends.
At the time of writing, most analysts continue to be bullish on Astro, with 14 "buys" versus nine "holds" and two "sells". Price targets ranged from RM2.70 to RM3.70, averaging at RM3.26 — some 5.5% to 44.5% above last Friday's RM2.56 close.
Time will tell if consensus is overly optimistic or if the current weakness an entry opportunity.
These analysts also expect Astro to pay 9 sen to 18 sen dividend per share, averaging at 13 sen.
At last Friday's RM2.56 close, the most bearish forecasted dividend of 9 sen per share would imply a 3.5% yield. Astro paid 11 sen dividend per share in FY1/2015 and is expected to pay 12 sen per share for FY1/2016.
CK Lee, Astro's head of sports, would not say when Astro is expected to close negotiations for the BPL rights. "Discussions on the EPL broadcast rights is still ongoing. As such, we are unable to comment," he said in an emailed reply.
SingTel, which clinched the rights to broadcast BPL matches from StarHub since the start of the 2010/2011 season, was named winner for three more BPL seasons (2016/2019) in mid-November 2015 but costs were undisclosed. Incidentally, it was in mid-November 2012 that Astro announced its win for the 2013/16 BPL rights, also without disclosing pricing.
Contrary to rumours of competing bids for the BPL rights for Malaysia, experts say anyone that hopes to outbid Astro for those rights this year and make money on them would likely need to go for a paid model. The latter could well mean working with Astro and Telekom Malaysia Bhd rather than free-to-air broadcasters that would need to rely on advertising to recoup costs.
As at end-October 2015, Astro — which has been broadcasting BPL in Malaysia since 1997 — is in 4.7 million or 66% of Malaysian households, of which 3.53 million are its premium (non-NJOI) users paying RM99.3 per month subscriptions on average.
By comparison, Telekom, which offers the internet protocol television (IPTV) service dubbed HyppTV to its UniFi high-speed broadband subscribers, had 793,000 UniFi users as at end-September 2015, paying an average of RM192 per month for broadband. Telekom also had 1.5 million Internet users on its Streamyx packages with relatively lower broadband speeds paying an average of RM87 a month.
Telekom is unlikely to bid against Astro. In fact, Telekom has a deal to air two Astro SuperSport channels on HyppTV, including selected BPL live matches for the 2013/2016 seasons at undisclosed amounts, thanks to a content-sharing rule put in place in 2012 to facilitate sharing of exclusive content on commercial terms.
Yet, indications are that content costs are set to rise sharply, especially when it comes to exclusive premium content like BPL.
"My guess is consumers will need to pay more for premium content such as BPL," a seasoned analyst says. "Football fans would complain … but prices of everything else are up, are they not? The company will need to price it high enough for it to be worthwhile but not too much that most people stay on," he adds.