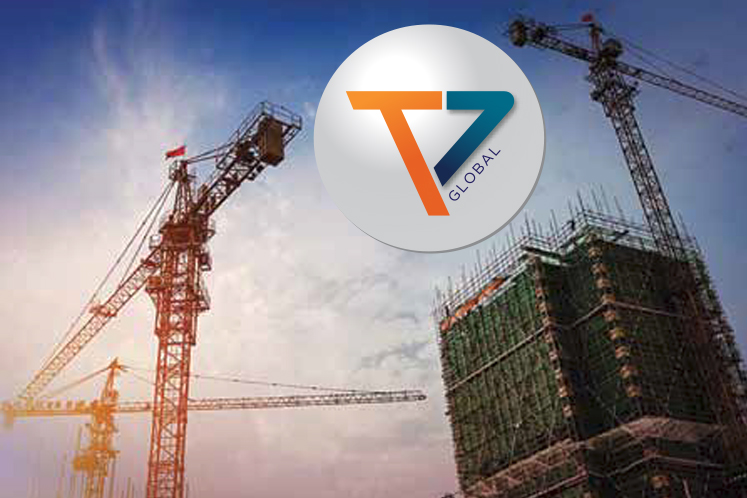 KUALA LUMPUR (April 15): Former Royal Malaysian Navy chief, Admiral (Rtd) Tan Sri Ahmad Kamarulzaman Ahmad Badaruddin, has joined T7 Global Bhd's board of directors as an independent, non-executive director.
The oil and gas services provider said in a stock exchange filing today that the 60-year-old Ahmad Kamarulzaman, who retired in November last year, has strong strategic networks with Government and corporate organisations, both at the national and regional levels, after having served the country for 42 years and held numerous positions in the navy and joint services.
In particular, it said Ahmad Kamarulzaman had, during his three-year tenure as the 16th chief of the Malaysian navy, managed over 20,000 navy personnel with an annual operating and development expenditure of about RM3 billion.
The appointment today came after T7 Global's recent announcement that it had formed a joint venture company to engage in the marine services and naval technology business in Malaysia.
On March 19, its wholly-owned subsidiary T7 Marine Sdn Bhd signed a Heads of Agreement with Marine Crest Technology Sdn Bhd and India-based C2C-DB Systems Pvt Ltd (C2C-DBS) for the formation of the JV company, whereby T7 Marine will own 40% shareholding in the JV Co, while C2C-DBS and Marine Crest will each hold a 30% stake.
T7 Global shares slipped two sen or 3.81% lower at 50.5 sen today after 3.49 million shares crossed. The stock has jumped 58% year-to-date and today's value of the group is RM209.31 million.