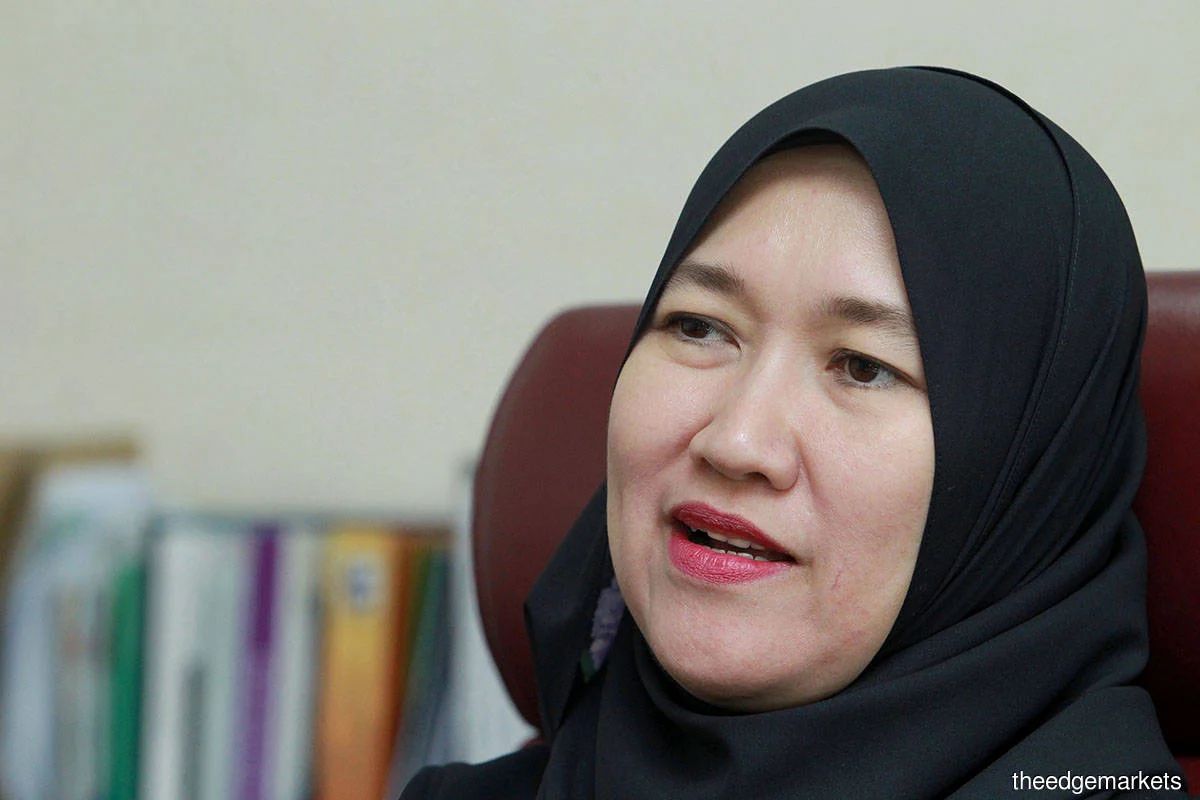 KUALA LUMPUR (Oct 23): Nik Amlizan Mohamed will take the CEO chair at the Retirement Fund Inc (KWAP) from Nov 2, assuming the position that she was considered for two years ago when she was the fund's chief investment officer (CIO), a source said.
This could not be officially confirmed with the Ministry of Finance (MOF) at the time of writing.
Having just completed her two-year tenure as CEO of the Armed Forces Fund Board (LTAT) on Sept 30, Nik Amlizan will succeed Syed Hamadah Syed Othman, whose two-year term ends Oct 31.
Nik Amlizan, who replaced Tan Sri Lodin Wok Kamaruddin at the helm of LTAT in September 2018, was KWAP's CIO from September 2014 — serving under Datuk Wan Kamaruzaman Wan Ahmad, who was KWAP CEO from May 2, 2013 to October 31, 2018 and was appointed by the MOF as an independent (public interest) director at Bursa Malaysia effective Sept 1.
In a statement dated Oct 2, LTAT chairman General (Rtd) Tan Sri Mohd Zahidi Zainuddin said Nik Amlizan has set LTAT's transformation journey in motion and built a strong foundation to ensure that LTAT is on the right track to achieve its long-term aspiration of becoming a world-class pension fund. Her successor at LTAT had not been named at the time of writing.
Joining KWAP in 2007 as Head of Equity, Nik Amlizan was promoted to Senior Director (Equity) in February 2014 before assuming the post of KWAP CIO, replacing the late Ahmad Norhisham Hassan who passed away after collapsing in his office, according to a statement on KWAP's website.
With over 25 years' experience in the fund management industry, Nik Amlizan was Head of Equity (Ethical/Syariah) at RHB Asset Management Sdn Bhd and Head of Investment Research at Mayban Investment Sdn Bhd (now known as Maybank Asset Management Sdn Bhd) before joining KWAP. She has a Bachelor's Degree in Economics from Claremont McKenna College, US.
Incorporated in 2007, KWAP — which was set up to ease and eventually take over the government's burgeoning public pension liability — had RM136.51 billion fund-size as at end-2018, down from RM140.8 billion in 2017, according to its 2018 annual report. Its 2019 annual report had not been released at the time of writing.