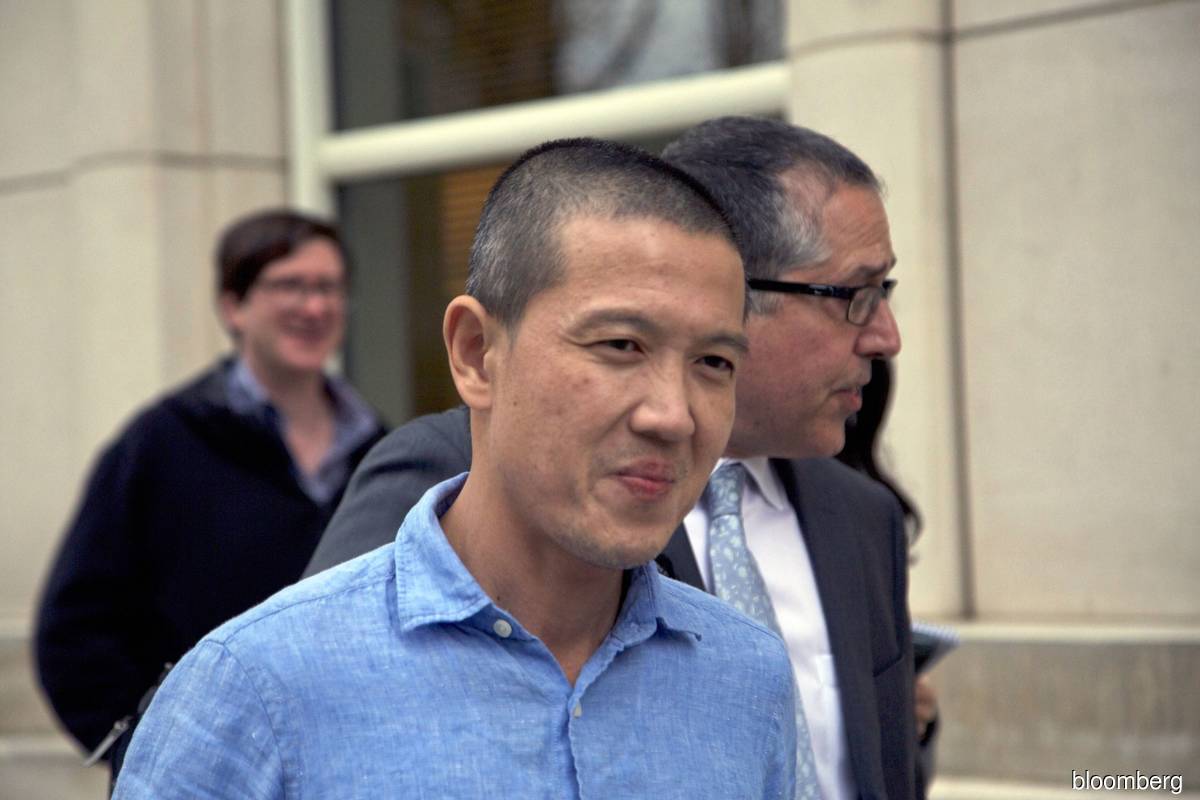 KUALA LUMPUR (April 1): There is no proof to show that money in Goldman Sachs' ex-banker Roger Ng and his wife's bank accounts is proceeds of illegal activities linked to 1Malaysia Development Bhd (1MDB), Ng's lawyer told the High Court here today.
Ng's lawyer Datuk Tan Hock Chuan told Justice Mohamed Zaini Mazlan that the prosecution in the case failed to prove on a balance of probabilities that the money in Ng's and his wife Lim Hwee Bin's bank accounts had anything to do with 1MDB, hence the money should not be forfeited by the government.
Tan argued that the prosecution's allegations are based on the affidavits provided by Assistant Commissioner R Rajagopal and Superintendent Foo Wei Min.
Rajagopal and Foo were involved in the investigation of Ng's case.
Tan said, "Only in their affidavits does it state that Ng and Lim's money [is] from 1MDB. 
"These are bare assertions and are not backed by prima facie evidence," Tan said.
According to news reports, Ng and Lim are the 14th and 15th respondents in the 1MDB-linked asset forfeiture move by the government.
It was reported that the asset forfeiture move involves 18 respondents, including former prime minister Datuk Seri Najib Razak, his wife Datin Seri Rosmah Mansor as well as their two children Nor Ashman Razak and Nooryana Najwa, besides Najib's stepson Riza Shahriz Abdul Aziz.
In the High Court hearing today, Tan argued that other than affidavits provided by investigating officers Rajagopal and Foo, there was no other proof that Ng and his wife spent or used 1MDB-linked money.
It was reported that the prosecution claimed that there was misappropriation of funds between Aug 7, 2015 and Aug 17, 2018 in Ng and Lim's bank accounts, involving 13 transactions across seven bank accounts owned separately and jointly by the couple.
Today, Tan said the bank account transactions between Aug 7, 2015 and Aug 17, 2018 involved Malaysian Resources Corp Bhd (MRCB) dividends which Ng had received, besides a payment he made to the Inland Revenue Authority of Singapore (IRAS).
According to Tan, there were also US dollar-denominated transfers involving Ng's bank accounts.