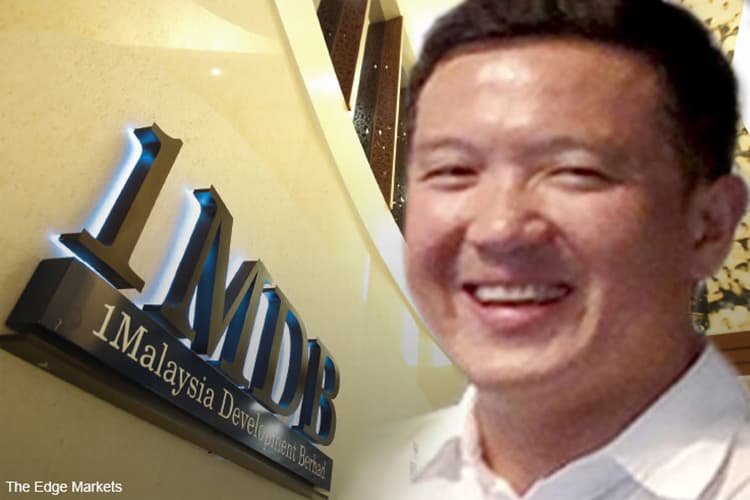 KUALA LUMPUR (Feb 15): Former Goldman Sachs banker Roger Ng Chong Hwa, who is facing charges linked to 1Malaysia Development Bhd (1MDB) in the US and Malaysia, has decided not to challenge the US Department of Justice's (DoJ) application for him to be extradited to the US.
At the Sessions Court here today, Ng's legal counsel Datuk Tan Hock Chuan was supposed to file a reply to an earlier affidavit filed by the Attorney General's Chambers (AGC) for the application of Ng's extradition.
However, Tan told the court that Ng has consented to waive his extradition proceeding here in Malaysia and be sent back to the US within 30 days. This is despite Malaysia's extradition law, which gives the government 90 days to undertake the extradition process.
Tan said Ng intends to defend himself at the Eastern District of New York, and has reached an agreement with the DoJ on bail terms.
In Malaysia, Sessions Court Judge M.M. Edwin Paramjothy said since Ng consented to the waiver of the extradition proceedings, Ng will continue to be committed to prison, pending a warrant from the Home Minister for him to be extradited.
Tan, who spoke to reporters after the case management today, said he is "not sure" about the reason for Ng's change of mind.
Tan said it is now up to the AGC to decide whether to proceed with the extradition process or the charges against Ng in Malaysia.
Tan also declined to reveal the details of bail terms Ng agreed to with the DoJ.
Ng is facing charges linked to 1MDB in the US and Malaysia. The Edge Financial Daily had reported on Jan 23 this year that in December last year, Ng claimed trial to four charges here of abetting Goldman Sachs in selling guaranteed notes and bonds worth US$6.5 billion belonging to 1MDB's subsidiaries by omitting material information and publishing untrue statements.
A month before that, the DoJ filed three criminal charges against Ng, as well as his former Goldman Sachs colleague Tim Leissner and fugitive businessman Low Taek Jho, who is also known as Jho Low, for allegedly laundering billions of dollars from 1MDB, and bribing various Malaysian and Abu Dhabi officials.