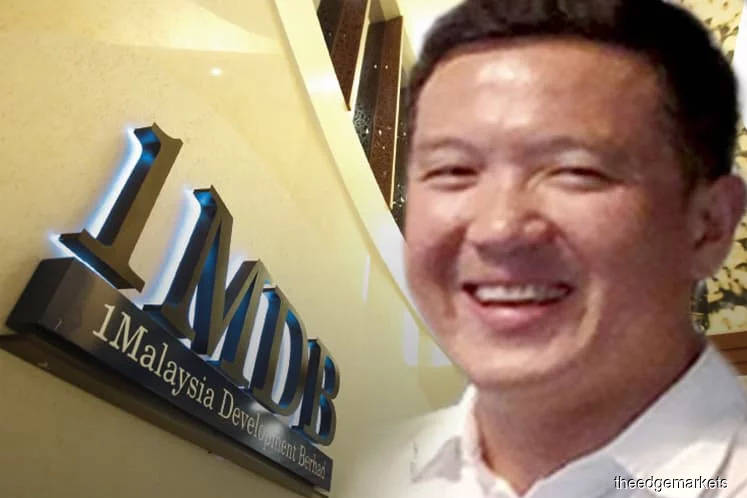 KUALA LUMPUR (March 19): Ex-Goldman Sachs banker linked to the 1Malaysia Development Bhd scandal, Roger Ng, is attempting a second bite of the cherry by appealing at the High Court for bail be granted before his extradition to the United States.
Deputy public prosecutors Suloshani Vijendran and Mahadhir Mohd Khairudin, appearing on behalf of the Attorney General's Chambers (AGC), said the matter has now been fixed for further mention on April 23, while waiting for Sessions Court Judge M.M Edwin Paramjothy to prepare his full written grounds of judgment.
Suloshani said Ng wants to continue his appeal at the High Court after the Sessions Court rejected his application for bail on Jan 7 this year, citing flight risk.
"There is no bail offered for extradition case, this is an extradition case, not the CMSA (Capital Markets and Services Act) charges at the Sessions Court," she added.
She said Ng is presently committed to prison, waiting to be extradited.
However, Ng still wants to proceed with the hearing of his appeal that he be granted bail pending the extradition.
"This is his right, if he wants to proceed, we will do so," she stressed.
According to the AGC, Ng, as the appellant in this case, had filed his appeal in January this year. The matter came out for mention before the High Court Deputy Registrar Raja Shahril Anuar Raja Baniamin this morning.
It was reported that Ng, 47, was charged at the Kuala Lumpur Sessions Court on Dec 19 last year with four counts of abetting with Goldman Sachs in the sale of 1MDB bonds totalling US$6.5 billion, by leaving out material facts and making false statements. He pleaded not guilty.
Despite bail being offered when he was charged under CMSA, Ng, however, was not released from the Sungai Buloh Prison as there was a pending extradition proceeding at the Sessions Court then.
On Feb 15, he waived his rights to challenge the extradition proceeding and the Sessions Court allowed him to be extradited within three months from that day.
Following the rejection for bail on Jan 7 and his agreement to be extradited, Ng is now continuing his appeal that he be released on bail pending his extradition.
Prior to his arrest on Nov 1 last year, he was remanded for 60 days by the magistrates court pending his extradition proceedings.
His lawyers went on to appeal before High Court judge Justice Collin Lawrence Sequerah on Dec 13 last year, seeking that he be released from remand. However, the court upheld the magistrates court's decision and ordered him to be remanded pending his extradition proceedings.
Counsel Cains Tan acted for Ng.