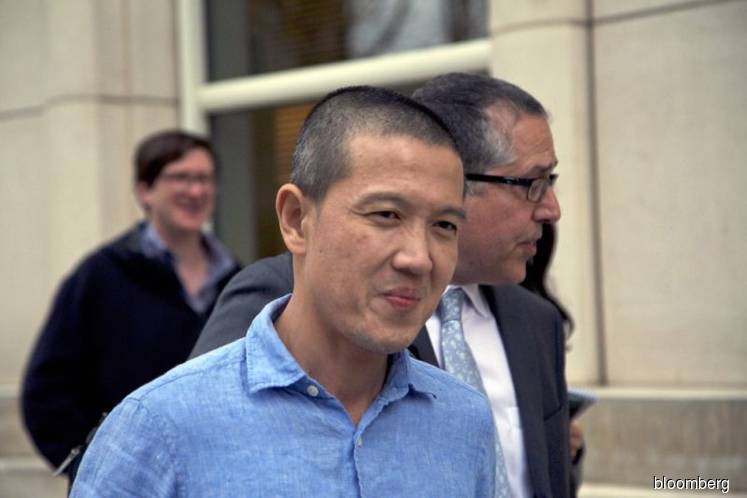 KUALA LUMPUR (May 7): Former Goldman Sachs Group Inc banker Roger Ng, who was charged last year in connection with the looting of billions of dollars from 1Malaysia Development Bhd (1MDB), pleaded not guilty in Brooklyn federal court on Monday, just hours after being flown back to the United States.
Ng had been in custody in Malaysia since he was charged with helping the country's former prime minister and others embezzle at least US$2.7 billion from the sovereign wealth fund.
Yesterday, theedgemarkets.com reported that Ng has been sent to the United States to face charges over 1MDB-related offences in a deal worked out between Malaysian investigators and the US Department of Justice (DOJ).
The US had asked for Ng, a Malaysian, to be extradited. Ng initially fought the extradition in a Malaysian court but later changed his mind and volunteered to go. However, Malaysian investigators objected, as Ng was already charged here for similar 1MDB offences.
But an agreement was finally worked out between the two authorities last week, said the report.  
The New York Times (NYT) on May 6 reported that the magistrate judge overseeing Ng's bail hearing, Peggy Kuo of the United States District Court for the Eastern District of New York, said both sides were engaged in plea talks.
Marc Agnifilo, Ng's lawyer, disputed that characterisation after the hearing, although he left open the possibility of an agreement with prosecutors, said the report.
"Roger has pleaded not guilty and will at least consider all options available to every defendant at the inception of a case," Agnifilo was quoted as saying.  
Ng, 46, is one of two former Goldman bankers federal prosecutors have charged in the case. Last August, Tim Leissner, Ng's former boss, pleaded guilty to money laundering and foreign bribery charges.
Leissner is free on bail while he waits to be sentenced. Ng was released on US$20 million bail and ordered to remain in home detention. His next court date is May 23.
The charges against both men relate to an alleged scheme by the country's former leaders to plunder 1MDB, which used Goldman's investment banking services to issue US$6 billion in bonds meant to finance infrastructure projects in the country.
NYT said the case has prompted a serious criminal investigation for Goldman, which has said it could face a substantial fine in the United States.
Malaysian officials also want Goldman to pay up to US$7.5 billion in damages.
Former Malaysian Prime Minister Datuk Seri Najib Razak is currently on trial over a slew of charges arising from the 1MDB scandal.