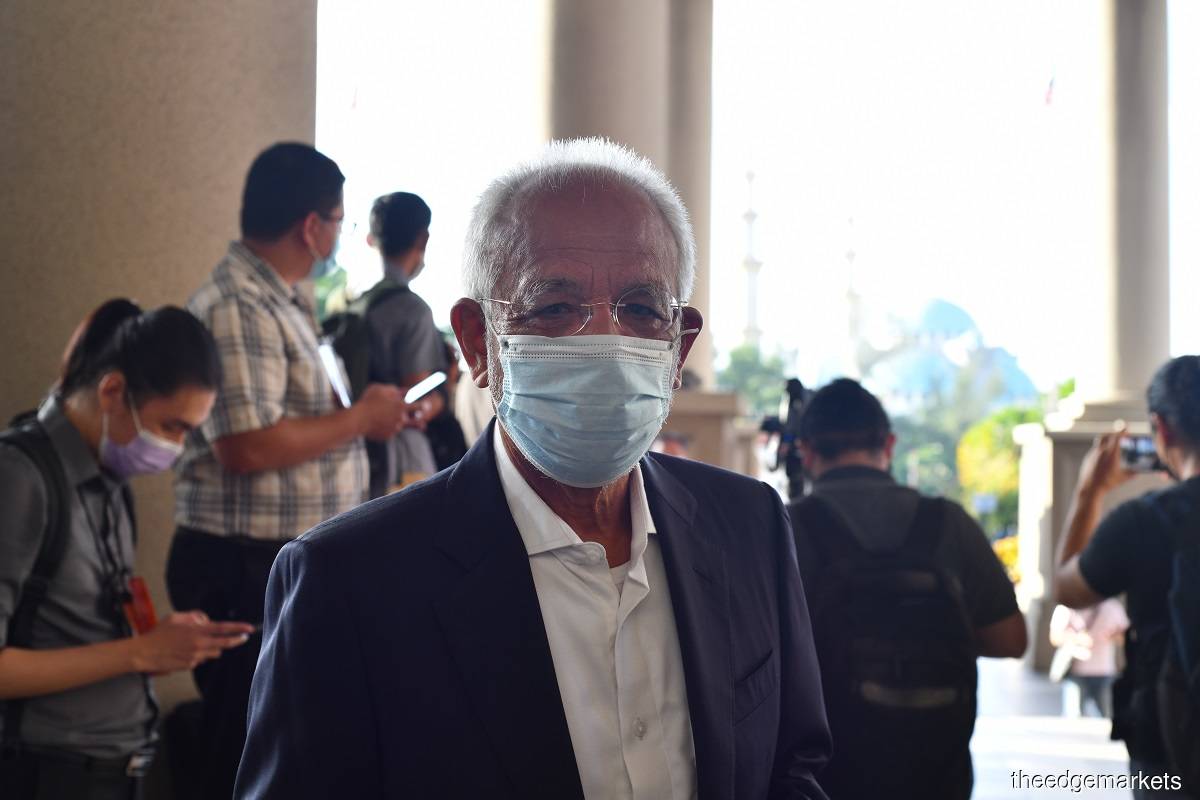 KUALA LUMPUR (Dec 21): Former Federal Land Development Authority (FELDA) chairman Tan Sri Shahrir Abdul Samad has applied to recuse High Court Judge Justice Mohd Nazlan Mohd Ghazali from hearing the transfer application of his money-laundering trial and possibly from presiding over the trial.
This was informed by his counsel Datuk Firoz Hussein Ahmad Jamaluddin to Justice Nazlan today.
The application was filed on Dec 17. Shahrir, also a former Johor Baru Member of Parliament (MP), in his affidavit in support pointed out that Justice Nazlan was the same judge that presided over former prime minister Datuk Seri Najib Razak's SRC International Sdn Bhd case on July 28.
"One of the allegations against me based on the cause papers is that the AmIslamic Bank cheque given by Najib to me came from his account bearing number 2112022011906, which was the subject matter in the SRC case.
"In Justice Nazlan's written judgement dated Aug 21, the court made findings of fact against Najib. Hence, I believe that there is a real possibility of bias as he presided over and decided on the SRC case, and the submissions raised by my lawyers were based on the findings of fact that he made," Shahrir added in his affidavit in support.
For these reasons, the politician applied for Justice Nazlan to recuse himself.
Meanwhile, Deputy Public Prosecutor (DPP) Mohd Afif Ali who appeared with DPP Natrah Fareha Rahmat in reply to Firoz said they may have to reply to the application and need about two weeks to do so.
Firoz, who appeared with lawyer and former Malaysian Anti-Corruption Commission (MACC) chief commissioner Tan Sri Dzulkifli Ahmad, said he would need another two weeks after that to reply to the prosecution's affidavit on the matter.
Following this, Justice Nazlan fixed Jan 8 for the prosecution to submit their reply and Jan 18 for the defence to respond, and fixed Feb 8 for hearing of the defence application to recuse him.
Shahrir, 71, claimed trial on Jan 22 to the money laundering charge, where he is accused of failing to declare to the Inland Revenue Board (IRB) a sum of RM1 million of 1Malaysia Development Bhd (1MDB) money that he allegedly received from Najib seven years ago.
Shahril, once the federal territories minister, was charged under Section 4(1) of the Anti-Money Laundering, Anti-Terrorism Financing and Proceeds of Unlawful Activities Act 2001.
He faces a fine of up to RM5 million, five years' jail or both if convicted.