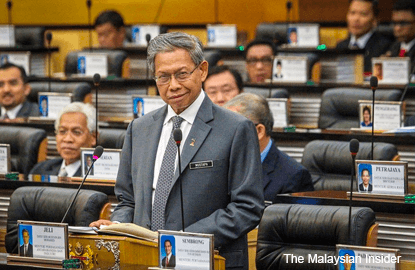 KUALA LUMPUR (Jan 26): Excise duty on various products will be abolished if Malaysia signs the Trans-Pacific Partnership (TPP) agreement, International Trade and Industry Minister Datuk Seri Mustapa Mohamed said.
Mustapa, who tabled the TPP motion in Parliament today, said the products included sport apparels and electrical items.
"The excise duty (being charged) on majority of electrical products will be abolished immediately, upon the implementation of the TPP. The TPP becomes controversial, simply because it is not only focused on tax reduction, but a comprehensive trade pact.
"Aside from lower duty on electrical products, we will also get better treatment from the US, Canada, Mexico and Peru. The TPP will also give us new market penetration that we do not have at the moment. The trade pact could also help to protect Malaysians, who invest overseas," he said.
Mustapa said the TPP could boost transparency among member countries to combat corruption.
According to him, the TPP was in line with Malaysia's policy of practicing an open economy.
"I hope all parties will work together to achieve the TPPA's goals," he said.