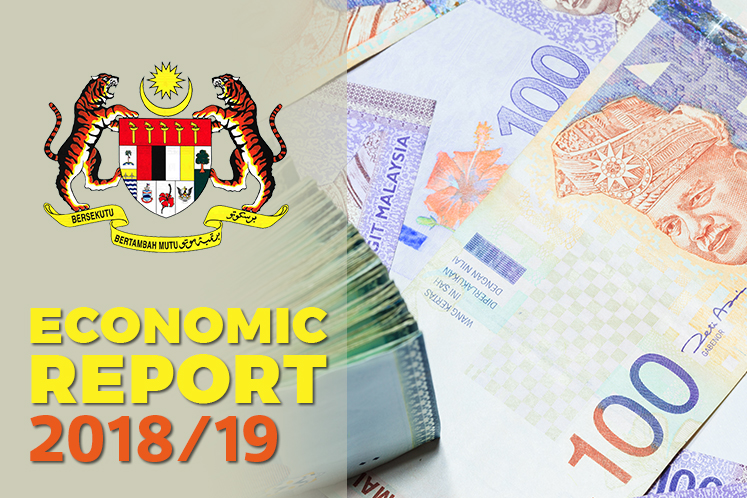 KUALA LUMPUR (Nov 2): Malaysia's inflation rate has been increasing since 2010, with the Government pointing to the weakening of the ringgit due to external factors, as the main driver behind the upwards trend.
Malaysia recorded its lowest increase in inflation in February 2015 at 0.1%, while the highest increase was in March 2017 at 4.9%. Meanwhile, the long-term average inflation rate has been hovering around 2.5% during the 2010—2018 timeframe.
The main groups with the largest weightage in the consumer price index (CPI) are the food & non-alcoholic beverage; housing, water, electricity, gas & other fuels; and transport.
According to the Economic Report 2018/2019, the ringgit depreciated throughout the 2010—2018 period mainly due to external factors such as trade war, as well as the outflow of foreign funds due to an interest rate normalisation in the advanced economies.
"The depreciation affects mainly through imported inflation, especially for food items which cost about RM25 billion per year," the report said.
A 1% variance in the exchange rate of the ringgit against the greenback will result in a 0.337% variance in the consumer price index (CPI), the largest change compared to other factors considered such as the price of crude oil (0.112%), the external debt/export ratio (0.094%) and indirect tax per capita (0.073%).
Meanwhile, crude oil prices — the second largest driver of inflation — fluctuated between 2012 and 2016 which had affected the transport group, accounting for about 15% of the CPI's weight.
"In summary, exchange rate has the highest impact on CPI followed by crude oil price, external debt/export ratio and indirect tax per capita.
"In this regard, it is crucial to implement policies to strengthen the nation's economic fundamentals, promote renewable energy, improve public transportation, facilitate high value added products and enhance the efficacy and efficiency of tax collection," said the government.
It added that the Local Currency Settlement Framework, which promotes wider use of local currencies for trade and investment could be explored further to mitigate the impact of exchange rate volatility.