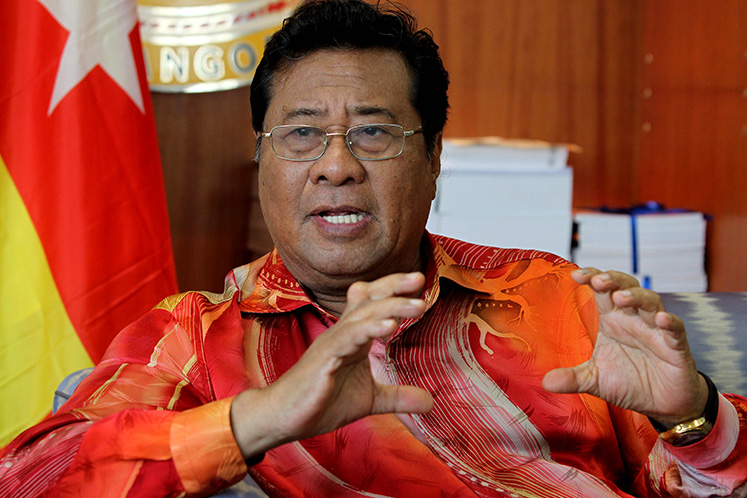 PUTRAJAYA (March 25): Two ex-aides of former Selangor Menteri Besar Tan Sri Abdul Khalid Ibrahim can appeal to the Federal Court against the appellate court's decision that ordered them to return to Selangor Menteri Besar Incorporated (MBI) the RM2.7 million paid to them as compensation.
This follows a decision by the Federal Court three-man panel today to allow the application for leave to appeal by former MBI chief executive officer Faekah Hussin and chief operating officer Rohany Talib.
Presiding on the panel were Chief Judge of Sabah and Sarawak Datuk Seri David Wong Dak Wah and Federal Court judges Datuk Alizatul Khair Osman Khairuddin and Tan Sri Idrus Harun.
The court also allowed four legal questions framed by the applicants which will be argued in the appeal proper on a date to be fixed.
Among the questions is whether MBI, which was established by the Menteri Besar Selangor (Incorporation) Enactment 1994, is in law a corporation sole or corporate aggregate?
In the proceedings today, counsel Edmund Bon Tai Soon representing Faekah and Rohany urged the court to grant leave to appeal saying that it was the first case of its kind and the court's decision would affect MBI in five States as well as the Minister of Finance and the Kuala Lumpur City Hall (DBKL).
On May 25, last year, the Court of Appeal ordered Faekah and Rohany to return the money totalling RM2,713,590.
MBI had also named six other former officers as respondents in its lawsuit but the Court of Appeal made no orders against them.
The Shah Alam High Court had ruled that the compensation paid out to the eight former MBI officers was valid.
On May 11, 2015, MBI had filed the suit reclaiming the money paid to them via a voluntary separation scheme in 2014.
They had named Faekah, Rohany, Arfa'eza Abdul Aziz, Mustapha Mohd Talib, Rahimah Kamarudin, Dr Sulaiman Masri, Abdul Halim Mohamed Yusof and Tuan Nazuri Tuan Ismail as respondents.
Counsel New Sin Yew assisted Bon while lawyer Datuk Seri Gopal Sri Ram and Edwin Lim represented MBI.