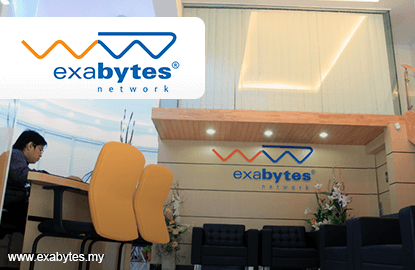 KUALA LUMPUR (March 28): Web hosting services and e-commerce solutions provider Exabytes Group has announced its GROW social venture that will grant RM20 million worth of online services and development support to young entrepreneurs across Malaysia, with the main aim of building the online brand visibility of these small businesses.
In a statement yesterday, the company's founder cum executive director Chan Kee Siak said the objective of GROW is to offer immediate and vital assistance to passionate and enthusiastic micro businesses, which want to amplify their brand visibility online.
"Apart from tackling the usual online infrastructure issues such as web hosting or e-commerce store set-up matters, having a substantial brand awareness is extremely crucial in today's increasingly digital culture.
"Every serious business entrepreneur needs to seriously think about their online marketing plan, and be able to craft a social media strategy to boost their brand to the right audience 'floating around' everywhere in the Internet," said Chan.
He said brand awareness is more important than people think, and online visibility is critical to any business' lifetime success.
"It is essential for any entrepreneur who wishes to increase conversions and sales, through ultimately long-term brand loyalty, to first increase brand awareness before any sale can be made," he said.
Chan said Exabytes' GROW campaign is open to all local micros and SMEs.
Through this campaign, he said, local enterprises that already have an existing Facebook page will be entitled to a free-for-one-year service to brand itself by developing a functional domain name, and more effective email business address to achieve maximum brand awareness.
Chan said the Exabytes' GROW package up for grabs for all local entrepreneur companies and SMEs for a year comprises one shorter customised .MY domain name (eg, YourBrand.my), five personalised business email accounts with company brand (eg, [email protected]) and domain redirection to a Facebook page. (eg, http://facebook.com/YourBrand/).
He said the programme will run for one year or is valid for 120,000 applicants — whichever comes first.
Chan further explained that many small start-ups and companies make the mistake of having lengthy URL address that is hard to remember.
"Besides, their domain name is neither secured nor registered, hence brand and identity are not protected," he said.