This article first appeared in The Edge Financial Daily, on August 16, 2019.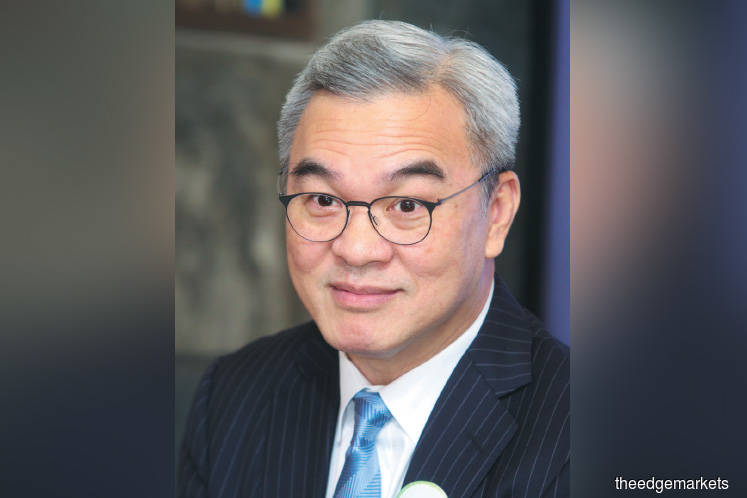 Liew says the gross development value of the new units coming on stream will depend on the land location. The Edge file photo
LONDON: Eco World International Bhd (EWI) is eyeing another 1,000 built-to-rent (BtR) units to be added to its portfolio this year, said Matthew Pullen, chief operating officer of residential investment of EWI's 70%-owned joint venture, EcoWorld London.
The gross development value of the new units coming on stream will depend on the land location and will be revealed once EWI finalises the deal, said executive vice-chairman Tan Sri Liew Kee Sin.
They were speaking to Malaysian journalists visiting EWI's office here yesterday.
EWI is targeting to have 10,000 BtR units in five years. In December last year, EcoWorld London signed a deal to let and manage over 1,000 BtR units with Investco Real Estate for £389 million.
Renting, Pullen said, is overtaking home ownership here, but supply is lagging well behind demand.
"BtR investment forecast is expected to grow from £10 billion (RM50.8 billion) to £550 billion as the BtR market matures. The only constraint now is the access to stock from developers.
"Although the segment is rapidly growing, the institutional ownership is only at 2% of total private rental stock. That is low compared to the US where it is 37% of total rental stock," he said.
Pullen observed that the push factors that drive people towards BtR in London include affordability of properties and deposit levels.
"In London right now, the average house price is over 12 times the average of incomes. Deposit levels have increased as well to £200,000 on average for first-time buyers in popular places like Camden. As a result, renting has become the only option for many. Pull factors include lifestyle and community. BtR suits the lifestyle of most under-40s in London," he noted.
"The London market is also seeing rising rental demand as its population is estimated to reach 10 million by 2025. Data also show jobs have increased 40% in London, but [there has] only been a 15% increase in homes in the last 20 years. About 60% of households are forecast to be renting by 2025 from the current 40%," he said.
Although rental demand is expected to increase, the "buy to let" rental supply has been falling, he revealed. "This declining supply is not Brexit-driven but due to personal taxation changes from 2007 onwards that deter owners from renting out their properties," he added.
Institutional investors such as pension funds also like the BtR asset class as it provides a reliable long-term income, Pullen said.
"In the UK, rents track CPI (consumer price index) while London rents are above CPI. Data show that purchase yields have been unchanged since the first quarter of 2016, as investment values are stable. Today, there are about 140,000 institutional investor-backed homes across the UK (completed and in the pipeline)," he added.
In view of the robust rental demand in London, EWI is "actively expanding its land bank for 500 to 2,500 BtR homes", Pullen said.
"Brexit uncertainty gives a window of opportunity to acquire land at scale," he said, adding that EWI could potentially acquire a piece of new land for BtR this year but declined to reveal more.
Liew said the group is looking at plots that are close to good transport connections to Central London and are suitable for a mixed-tenure community for open market sales and BtR.
On the percentage of contribution from the BtR segment towards EWI's earnings, Liew said it is still early days but believes this new segment will grow, given its potential.