This article first appeared in Forum, The Edge Malaysia Weekly, on January 14, 2019 - January 20, 2019.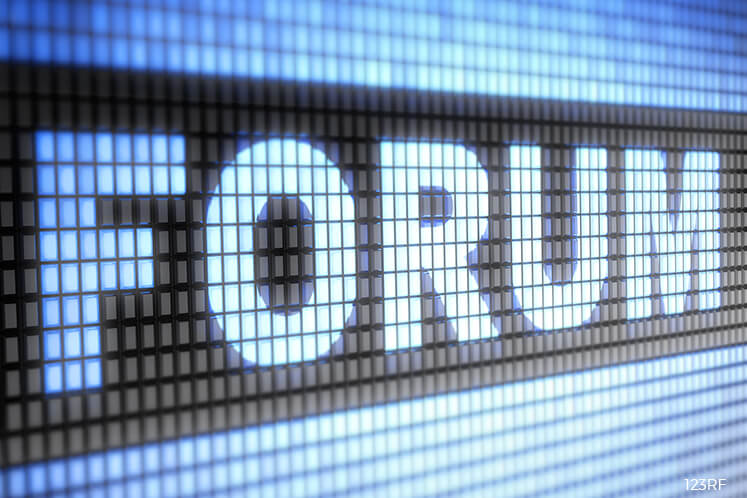 Do not live as if you have ten thousand years left. While you are still living, while you still exist on earth, strive to be a genuinely great person." — Marcus Aurelius, Roman emperor (161-180 AD)
I had just ended my gym training that evening. Sweating profusely, I remarked to no one in particular, "The gym is full today, better used than it had been over the last few months."
"Must be the New Year resolution syndrome," commented my wife beside me, wiping her perspiration (men sweat, women perspire — remember that) as we packed to leave. We laughed, and walked to the car park nearby.
You know, there is something about the start of a new year. It is a time many of us set goals and resolutions: to eat better, save more money, work harder, go to the gym often, drink less. It is Day One on the road to a "new you". But this road, as we all know, is difficult to follow. We humans are notoriously bad at resisting temptation, especially if we're busy, tired or stressed. By Jan 8, research by America's University of Scranton has confirmed, some 25% of resolutions have fallen by the wayside. And by the time the year ends, fewer than 10% have been fully kept.
Unfortunately, the problem of New Year's resolutions is, in a way, a microcosm of the problem of life itself. Our tendency to be shortsighted — to value the pleasures of the present more than the satisfactions of the future — comes at a considerable cost, both in life and in business. By falling to the lure of instant gratification, we have encouraged a culture of soft, weak and delicate people who can't keep promises, who bail out on commitments and who quit on their aspirations the moment the smallest obstacle shows up. How sad.
But I believe New Year's resolutions are worth making. Let me tell you why.
First, we all need changes, some of which we find very hard to admit to ourselves. I have heard people who say, "I have no regrets about my life. If I had it to do over, I'd do it the same way again." But that attitude is way too blind and self-serving so far as I'm concerned. There is great power in confession — to ourselves, to God, to others. Owning up to our failures is the first, painful step on the road to something better. And finding a time to resolve and commit to a new, hard goal is good. There is just this small matter of following up.
Second, when we change calendars, it is a good time for reassessment. How did last year go? What do I want to do differently this year? This time of the year always reminds me of a passage in the Christian scripture, better understood by farmers than urban folks: "Break up your unplowed ground, and do not sow among thorns" (Jeremiah 4:3). It makes sense. The more land you put into production, the more prosperous you will be. But some of us are stupid enough to try to sow seeds in land overrun by mimosa and star thistle without breaking up the soil and taking care to root out the thorns as they come up. Call it laziness. Call it stupidity.
So, this year I resolved to do different something that I have done year in, year out, without significant success — I pledged again to begin living a masterful life filled with creativity, productivity and prosperity. I also resolved to be more of a giver than a taker. Ambitious? Yes. Impossible? No! This time I shall do it with a stronger, more disciplined spirit.
Learning to be hard on ourselves is good. It teaches perseverance and constancy. Real greatness and the realisation of our inherent genius is meant to be a difficult sport. Only those devoted enough to go to the thin edges of their highest limits will expand them. A major key to happiness is knowing you've done whatever it took to earn your rewards and passionately invested the effortful audacity to become your best.
Examples are plentiful that if you exert more than your contemporaries, you will rise to greatness in your field. The trumpeter and jazz legend Chuck Mangione stretched himself ferociously, past the normal his field knew, to fully exploit his magnificent potential. His excellent Feel So Good is still my go-to tune when I need to perk up.
Sure, I will have my detractors, as you will when you announce such an audacious objective. The naysayers will be rooting for you to fall. But I have learnt that the place where your greatest discomfort lies is also the spot your largest opportunity lives. Walking into the very things that scare us is how we reclaim our powers. And how we get back the innocence and awe we lost after childhood.
I believe that adults are deteriorated children. When we were much younger, we understood how to live. Simple things like staring at the shape-forming clouds filled us with delight. Our imagination ran wild. Running in the fields among the tall grass made us feel alive. And chasing dragonflies flooded us with joy. Oh how I adore the colourful, translucent dragonflies.
Then as we grew up, we forgot these simple joys. We forgot how to be bold and enthusiastic and being wildly alive. Our precious reservoir of dreams gradually emptied. Being ordinary and conforming to norms became acceptable, nay, necessary. The torch of our creativity, our positivity and our intimacy with greatness grew dim as we began to worry more about fitting in, having more than others and being popular.
Well, this year, I say, "Let me not participate in the world of numbed-up grownups, with its scarcity, apathy and limitation. Let me resolve to rediscover the world of my youth so that I can create magic in my work and personal life." If I can, so can you.
US president Theodore Roosevelt once said, "It's not the critic who counts; not the man who points out how the strong man stumbles, or where the doer of deeds could have done them better. The credit belongs to the man who is actually in the arena, whose face is marred by dust and sweat and blood; who strives valiant, who errs, who comes up short again and again because there is not effort without shortcoming; but who does actually strive to do the deeds, who at the worst if he fails, at least fails while daring great, so that his place shall never be with those cold and timid souls who neither know victory nor defeat."
Chasing trivial pursuits and artificial amusements while neglecting living a real life is a recipe for heartbreak at old-age. Life is short and I do not know how long more I shall live. I turned 61 last month.
To find our best selves, I believe we must first lose our weak selves. And that will only happen if we resolve to relentlessly chase improvements and continuously self-excavate.
The American journalist Norman Cousin said it best: "The tragedy of life is not death, but what we let die inside of us while we live."
It's not too late. Let us resolve to be legendary in 2019.
---
Zakie Shariff is managing partner of Kuber Venture Bhd, a specialist investment company. He is also a director of Universiti Malaysia Pahang.
Save by subscribing to us for your print and/or digital copy.
P/S: The Edge is also available on Apple's AppStore and Androids' Google Play.