This article first appeared in Forum, The Edge Malaysia Weekly, on October 22, 2018 - October 28, 2018.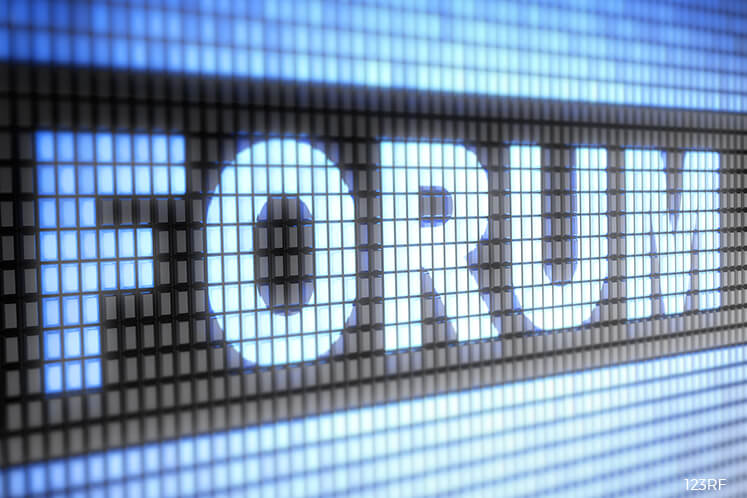 We must restore the sacredness of the family as a bedrock of humane values everywhere, in peace as well as in war. — Kofi Annan, the UN's seventh secretary general
Three weeks ago, I left an organisation that I had led for two eventful years. Time does fly when you are having fun, and I thank my colleagues for accepting me as family and allowing me to touch their collective lives. It was both a privilege and an honour.
The end was simple and sweet. There was the traditional farewell lunch and some touching speeches to sum up my time there. I worked with a resourceful group of people who did their best to follow my lead.
Did I succeed? Did I leave a lasting legacy? Did I even do something of value during the time I was their leader? My head wants to know but the jury is still out, I guess, and I shall have to wait to see if the projects we started together bear fruit. That's life and you move on.
Like any reflective person, I cannot help but wonder if I led my organisation well. My heart wants to know if I really made a difference during the time I was there, and if I did what was true to me. As a family member, I want the organisation to not just survive but thrive after me.
Mind and heart — they must be in balance. We know it to be true but too often we lose that balance and that inner wisdom. If only your head is in your work but your heart is not, why are you? Both head and heart are necessary to do something successful.
When your head and heart work together, magic happens. Your heart is able to be and feel fulfilled. And your head is able to do its job of planning, preparing, figuring things out and trying its best to keep you safe.
I learnt a few things during my two years at the organisation. I learnt stewardship at the highest level. I learnt that if you are a leader in any organisation, you are a steward of careers, capabilities, resources, the environment and organisational values — heady stuff.
But not every leader is a wise steward. Some behave like mercenaries — by mortgaging the future to inflate short-term earnings, by putting careers ahead of company, by exploiting vulnerable employees, by preying on customer ignorance or by manipulating our political system in ways that reduce competition.
The impact is dreadful. By doing so, we give birth to shortsighted policies, self-centredness, and manipulative and greedy leadership. In today's era of global uncertainties and competition, that is akin to shooting ourselves in our collective feet.
What matters most now, more than ever, is that our leaders embrace the spirit of stewardship, much as a father, mother or elder sibling would.
To my mind, stewardship implies five things:
1. Fealty — a propensity to view the talents and treasures at your command as a trust rather than as the means for personal gain;
2. Charity — a willingness to put the interest of others ahead of your own;
3. Prudence — a commitment to safeguard the future even as you take advantage of the present;
4. Accountability — a sense of responsibility for the systemic consequences of your action; and
5. Equity — a desire to ensure that rewards are distributed in a way that corresponds to contribution rather than power.
These virtues seem to have been particularly scarce in recent years, especially in business and political dealings.
For this reason, I am lobbying for folks to embrace a Values Revolution in business and politics as you would in a family. I cannot wait for executives in power to have an epiphany to begin this revolution. I am a strong believer in that old cliché that "power corrupts and absolute power corrupts absolutely".
In Malaysia, we have a young(ish) government running the country after May 9 and a slew of new appointees heading government-linked companies. They have been made responsible for the nation's fortunes and future. Thus, we need to strengthen their resolve so that they may cast temptations off their paths and give them a compass that will show them their true north.
Good old family values can be the compass that guides these people and helps them up their game. Nothing is stronger than motivation to do what is best for your nearest and dearest. Taking the family analogy another step further, imagine the following.
First, your widowed mother has invested her life savings in your company. That investment is her only worldly asset. As a responsible offspring, you will do everything you can to ensure she has a secure and happy retirement. That is why the idea of sacrificing the long term for a quick payout will never occur to you.
Second, your boss is an older sibling. You will always be respectful of him but you will not hesitate to offer frank advice when it is warranted — and you will never suck up. The Asian family pecking order is not one to trifle with.
Third, your employees are your childhood friends. You will always give them the benefit of the doubt and will do whatever you can to smooth their path. But when required, you will remind them that friendship is a reciprocal responsibility. You will never treat them as a human "resource".
Fourth, your children are the company's primary customers. You want to please and delight them. That means you will go to the mat with anyone who suggests you should deceive or take advantage of them. You will NEVER exploit this customer.
Fifth, you are independently wealthy. You work because you want to, not because you have to — so you will never sacrifice your integrity for a promotion or a glowing performance review. You will quit before you compromise.
These imaginings, if acted upon, will help nourish the seeds of stewardship in our lives, and by example, in the lives of others. Because in our very connected world, like the captain of a ship, we are responsible for our wake — and for the distant ripples created by our decisions.
So, anchors aweigh mates, and full steam ahead, HMS Malaysia.
---
Zakie Shariff is a managing partner of Kuber Venture Bhd, a specialist investment company. He is also a director of FA Securities, a boutique stockbroking firm in Kuala Lumpur.
Save by subscribing to us for your print and/or digital copy.
P/S: The Edge is also available on Apple's AppStore and Androids' Google Play.