This article first appeared in Forum, The Edge Malaysia Weekly, on December 31, 2018 - January 06, 2019.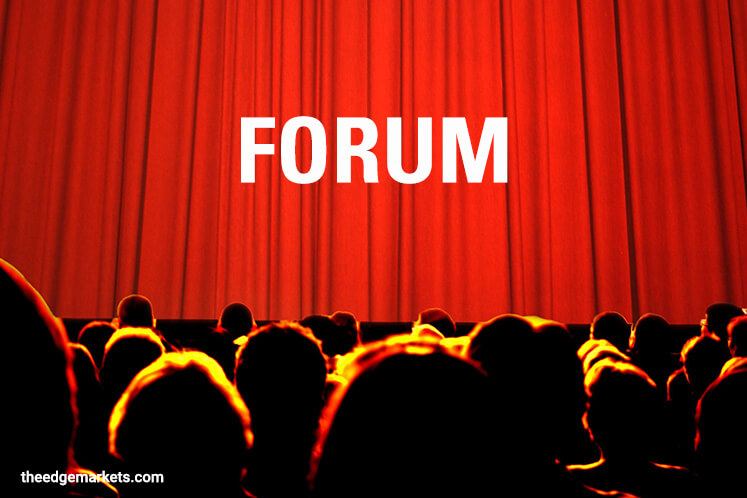 "Hope, where hope creates,
from its own wreck;
the thing it contemplates."
— Prometheus Unbound, British Poet
Percy Bysshe Shelly (1792 -1822)
I turned 61 in December. Now, that is no longer the accomplishment it was, say, 10 years ago. The progress in the health and medical fields means that more people are going to live well into their 90s and still not feel old. Tun Dr Mahathir Mohamad and Tun Dr Siti Hasmah Mohd Ali put most of us young ones to shame by their busyness and accomplishments.
Six decades sounds like a long time until they are behind you. But life has taught me that it is not really how fast time goes that matters but how wisely we use the precious time that God has given us.
I have dabbled in various professions throughout my life, from business analyst to fund management and now, private equity specialist. But the one field that I identify myself with the most is education. It gives me such pleasure that I still sit on the board of one of Malaysia's better small universities. That role has provided me with immense pride and fulfilment.
At a recent graduation reception, a young lady asked me pointedly: "What's the most important thing a young person like me should know?" I pondered for a while and replied, "You need to develop a philosophy of 'You can do it'. Whatever you want to do, you can do it." She seemed surprised. Maybe no one had ever told her this before, but I was grateful for the opportunity to try to have a positive influence on her.
"You can do it" has been a defining phrase in my life. As a young person growing up in rural Kulim, I was fortunate that my father used to encourage me with that phrase.
My late father was a very positive person. He believed in the power of positive thinking. And he preached it to his children even though his own life was not as successful as he would have hoped. Yet he never turned negative. He would always tell my siblings and me: "You're all going to do great things. You're going to do better than I've ever done. You're going to see things I've never seen."
To this day I am grateful for his encouragement and hard work, because I earned the privilege of attending a school that reinforced the lessons of faith, optimism and hard work that I had learnt at home. That school was also where a wise teacher wrote in my yearbook: "He will go places in life with that talent for leadership." I was only a yearbook editor, but that statement affirmed the "You can do it" spirit for a young fifth-former.
I lived through the student unrest period of the 1970s, to the stirring 1980s when Malaysia found her Mojo right until the confident 1990s when we showed the world that we stood shoulder-to-shoulder with the best. We can, and did it!
"Malaysia Boleh" became the catch phrase of the 1990s. It became a point of pride. Malaysia was Bolehland!
Our leaders recognised then that if you reward your "Can do" people properly, they will feel appreciated and achieve more, which then helps to take care of the "Can't do" people by providing jobs and opportunities for them.
Our strong economic growth was unfortunately derailed by the financial crisis of 1998, and despite our best efforts, we did not fully recover. South Korea, which was our economic equal in the 1980s and 1990s, strengthened its efforts and began pulling away from us, becoming a global economic force in the noughties.
Looking at the present state of affairs, I think we need that "You can do it" spirit all over again. We need that shot of confidence that once flowed through our nation's veins. We need to pick up our economy by the scruff of its neck, look to the past and say, "Never again", and move quickly towards the future.
I strongly believe that the government needs to re-examine our present efforts at growing the economy. We need to encourage and support the people with ambition who are willing to take risks and work hard to begin businesses that will create so many of our opportunities today.
Life over six decades can show you many things. I learnt that we will never discover how far we can go if we don't start "Doing it". Unless we do, we will always limit our whole life and will always have regrets, thinking, "I wish I'd tried that".
For even if we did it and failed, we would have the strength and the courage to know how far we did get, so that we can try again and do it differently next time, with greater confidence.
Too many people never try to do anything because they're afraid — afraid of failure, or that someone might criticise them or laugh at them, that they don't have enough training or expertise. To them I say, "Set a goal and go for it; you can do it".
It is amazing what a little encouragement can do. Happy New Year, all!
---
Zakie Shariff is a member of the board of directors at Universiti Malaysia Pahang. He is also a director of FA Securities, a boutique stockbroking firm in Kuala Lumpur.
Save by subscribing to us for your print and/or digital copy.
P/S: The Edge is also available on Apple's AppStore and Androids' Google Play.