This article first appeared in Forum, The Edge Malaysia Weekly, on January 25, 2021 - January 31, 2021.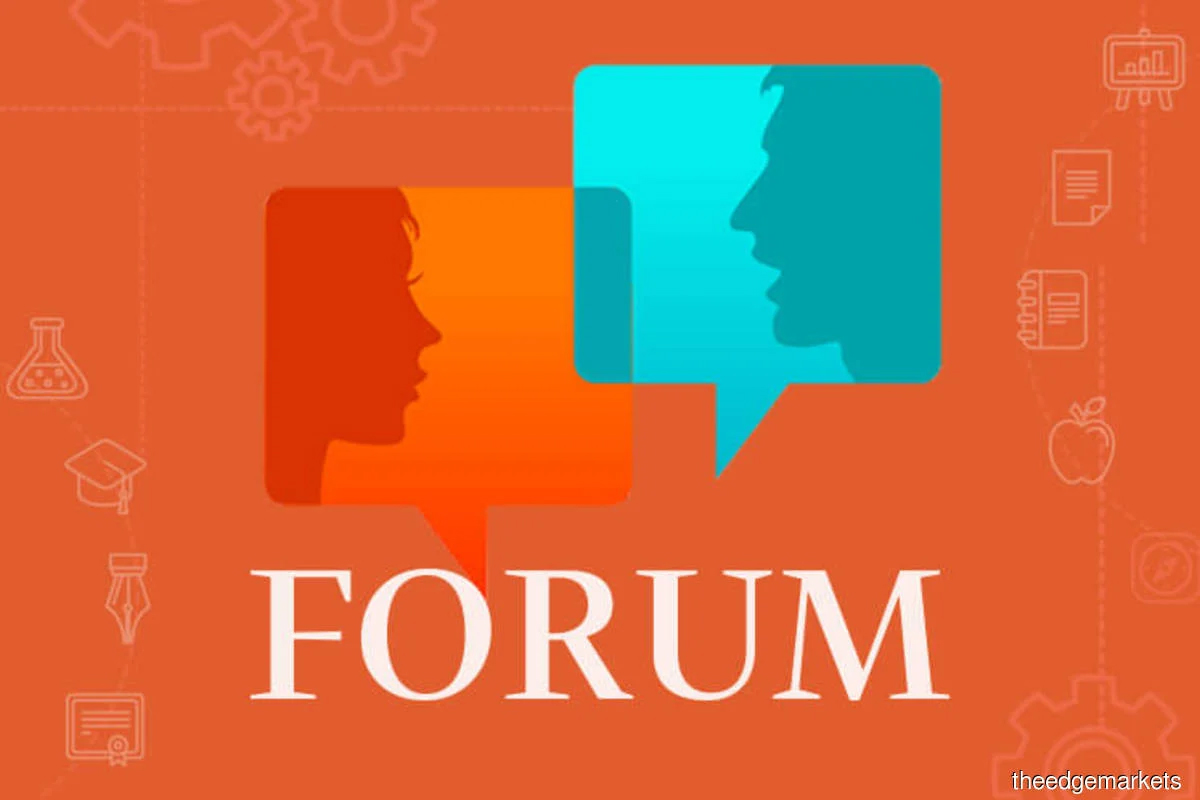 "The secret of change is to focus all of your energy, not on fighting the old, but on building the new." — Socrates (470 – 399 BC), prominent Greek philosopher from Athens
A global pandemic was not on my radar screen — or anyone else's — one year ago. Optimistic economists were projecting full employment in the US and the world fully expected Brexit to dominate headlines from Europe. And in July, Japan was going to stage the Olympics to top all previous Olympics. At home, we were consumed by a very strong bourse, and our politicians were playing the game they knew well, of betrayal and leapfrogging!
Unfortunately, Covid-19 proved, tragically, to be the defining event of 2020, and I believe, it will dominate the rest of 2021 too. 
The coronavirus — first described in January as a mysterious, flu-like ailment making the rounds in China — erupted world-wide and brought the global economy to a standstill. And amid one of the most tumultuous health-afflicted social upheavals in history, millions throughout the world lost their jobs, and over 1.8 million people lost their lives. Many of us went home, and stayed there.
In retrospect, 2020 was a year of destruction — of jobs, of the global economy and the social status quo. Trust in institutions, like governments in certain countries, dissipated. People no longer trust their government to be able to do right by them.
In Malaysia, when the deadly disease first appeared, we witnessed acts of selflessness, courage and compassion from our frontliners as they led the battle to contain it. Unfortunately, we also saw selfishness, greed and meanness rear their ugly divisive heads a short while later. 
We discovered our resilience as a nation and found our ability to face something unprecedented with temerity and collective strength. While the rest of the world stood panic-stricken, we pulled ourselves together quickly and worked a plan to reduce much of the pandemic's impact. We almost succeeded too, if not for some politicians' inability to restrain their hunger for more power. They took the slippery slope and our people paid the price.
In a sane society, common pain should lead to common purpose. And common purpose should lead to a unity of actions. Politicians of all colours and ranks should now stop playing the current "us versus them" game.
Across our nation, our accents and languages and skin colours may differ, but the problems we see now are common to all: soaring Covid-19 numbers, rising unemployment and a plodding economy requiring repair.
At the risk of sounding prescriptive, I warrant that we need to rise above partisanship, and put results over rhetoric and people over politics. We need good, firm leadership in these times. We don't really need much, but we need more — more leaders on the ground, more budget allocations for our weary frontliners, more facilities to serve our brothers and sisters who are impacted by the dreaded virus. It is still a long journey before we are all safe.
In short, we need government actions that will encourage ordinary people to discover alliances that can solve the deadly serious problems that land on our doorsteps. That kind of solidarity emerges when good people help one another not just as neighbours, but as brothers, as Malaysians, as humans. 
We need to change our mindsets too. We cannot continue to believe that the government knows best, and that a kind father figure will lead us and help solve our problems. We, the citizens need to "man up" too. Common pain should lead to common purpose. We need to pay less attention to the politics at the top and more to the pain at the bottom. In the words of a dear friend, we need to Take Charge!
The pandemic has spread a feeling of vulnerability across the planet. It has changed our daily lives with a speed and intensity that can only serve to remind us of the fragility of what we thought strong and the malleability of what we thought immutable. 2021 is like a fork in the road, a critical juncture, a time of risks, but also of opportunities that may or may not be seized. 
When we sit down and reflect 10 years from now, tracing the origin of the dynamics that have changed interpersonal relations and international relations, it is likely that we will look for their origins in the crisis of 2020 and the decisions taken in 2021.
A potent mix of hope and fear accompanies the start of 2021 in most of the world. Scientists have created several vaccines for a disease that did not even have a name this time last year, giving us hope that things can return to normal. But, what is "normal" now? 
Friends, the shadow of Covid-19 will not begin to lift, even in richer countries, for months. The rebuilding of economies shattered by Covid-19 everywhere will be slow; even countries that managed to contain it have taken a hit, from Vietnam to New Zealand.
We are now much more aware of the immediacy and forcefulness with which unexpected changes can take hold. The pandemic has been a powerful reminder of the weaknesses of our warning systems and our lack of preparedness for handling future crises. Such a minute enemy, but what an impact it has on humanity as a whole.
The pandemic's intensity and a lack of recent precedents of similar magnitude resulted in confusion, doubt and poor problem-solving capacity. We need to pause, think and reset our view of our world. If Covid-19 has been a kind of examination, collectively, we need a resit.
---
Zakie Shariff is a director of Universiti Malaysia Pahang