This article first appeared in Forum, The Edge Malaysia Weekly, on June 22, 2020 - June 28, 2020.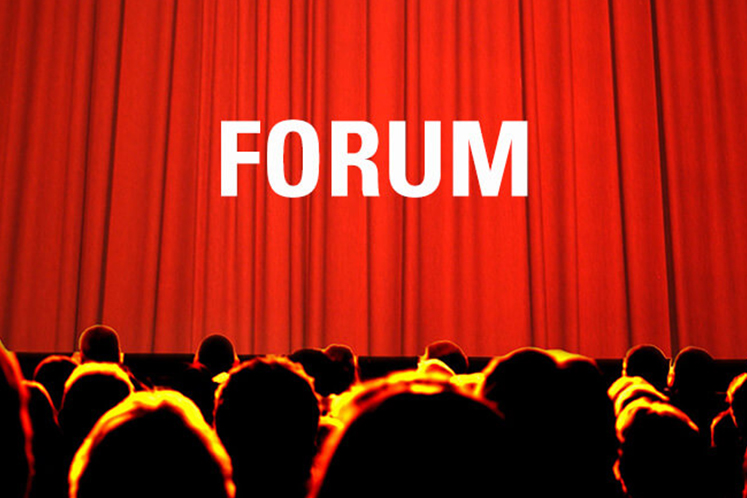 There are a few situations that matter where leaders have to make absolutely good decisions. A crisis is one of them. And the present pandemic is as good a social and economic crisis as any. With millions of lives at stake, we look to leaders who are able to make decisions on the fly and, in some cases, to make the hard decisions, the ones they know are not going to win them any points.
Leaders who take action, who are decisive and who are open to adapting their decisions to suit the needs of a situation are going to have more success weathering a crisis than those who choose to wait and wait and not take action. Leadership is not defined when the going is easy; where the path is straight and well worn. Leaders are created in the furnace of chaos and in the uncertainty of a crisis.
A tough crisis can really separate the wheat from the chaff. While a few, like Prime Minister Jacinda Ardern of New Zealand, have shown a steady pair of hands, guiding her nation through this social and economic turmoil, many have failed miserably, baring their inability for the world to see.
If, as a leader, you can confront the facts of your current situation with the right mindset, you are on the path to leading through the chaos. You must know where you are if you are to take any step forward.
The late Commander James Stockdale was the highest-ranking American prisoner of war in Hanoi during the Vietnam War. When asked by famed author Jim Collins how he survived his seven years in the prisoner camp he said, "You must never confuse faith that you will prevail in the end — which you can never afford to lose — with the discipline to confront the most brutal facts of your current reality, whatever they might be."
This statement is often called the Stockdale Paradox and it describes a required duality during hardship, that is be optimistic and have faith that you will prevail, but make sure you start from where you are. You must, at all costs, understand your current environment and situation without any cognitive bias.
The whole world heaved a collective sigh of relief recently when Ardern announced that the last of New Zealand's local known Covid-19 cases had recovered, making the country arguably the first to achieve a clean bill of health since the current pandemic hit nations across the globe. This virus can be contained, and the Kiwis have shown us it can be done.
Many have heaped heady praise on the leadership shown by Ardern and her ministers in tackling this deadly health crisis and equally, many are eager to learn how they have done it. Case of "Let's not waste a good crisis"? You betcha!
The bad news is, there is no handy manual out there that can guide leaders through a crisis. While there can be certain protocols in place that prevent a crisis from happening, each crisis is unique in its own way, with its own set of problems and will usually require a different approach from the one used before.
So, how did the Ardern government do it? I have dissected its actions, compared it with others around the world and unearthed some interesting findings.
While there have been condemnations of inaction or delays in action by many governments in the same situation, the New Zealand leadership acted swiftly — the leaders lost no time in confronting the looming crisis. They started from where they were. They acknowledged the danger and their unpreparedness, and set out to correct it. The Stockdale Paradox in action. Failure to them was never an option.
Ardern got her team together, discussed the crisis as honestly as they could, and then held a pre-mortem. A pre-mortem focuses on working out all the possible things that could go wrong based on the current situation. In engineering, this step is called a Failure Mode and Effects Analysis (FMEA) and is used to build a case for safety and chart the risks. They analysed what failures could there be, and what the effects of those failures are.
They then went through these scenarios to identify potential mitigation methods — actions that can stop these scenarios from eventuating, or getting to their worst. They then consulted the World Health Organization playbook. The goal was to find high-value, low-cost mitigations.
Once done, they crafted an action plan to get the country out of the crisis. In normal times, it is easy for a leader to determine the best ways to ensure success. This is not the case during a crisis. The leader must find the means without rancour, to get the country to acknowledge that it is now sadly on its back, before considering establishing an appropriate recovery strategy.
The final ingredient was to communicate the situation without overstating or understating it. In times of crisis, the hardest job of a leader is getting your communication right. You cannot be too positive, and you cannot be too pessimistic. You need to find credible aspiration and drive your communication to that. It is time for credibility — to be honest, trustworthy and only slightly aspirational.
Most importantly, eliminate the "say-do" gap. What is the "say-do" gap, you ask? Stanley McChrystal, a former US general, called the gap between words and actions the "say-do" gap. This is the most important part of being heard. If you had announced that you were laying off 20% of your workforce but then you immediately hire three new managers, you have a "say-do" gap. Eliminate your "say-do" gap, and you increase your credibility. It does not matter what you say if you cannot be seen doing it yourself.
While we are encouraged that we may finally have a handle on the virus, it is nigh impossible to be prepared for a crisis. And neither can the next one be avoided. The most important thing to remember is that all crises do pass. Like you, I cannot wait for this one to pass too.
---
Zakie Shariff is managing partner of Kuber Venture Bhd, a specialist investment company. He is also a director of Universiti Malaysia Pahang.