This article first appeared in Forum, The Edge Malaysia Weekly, on May 13, 2019 - May 19, 2019.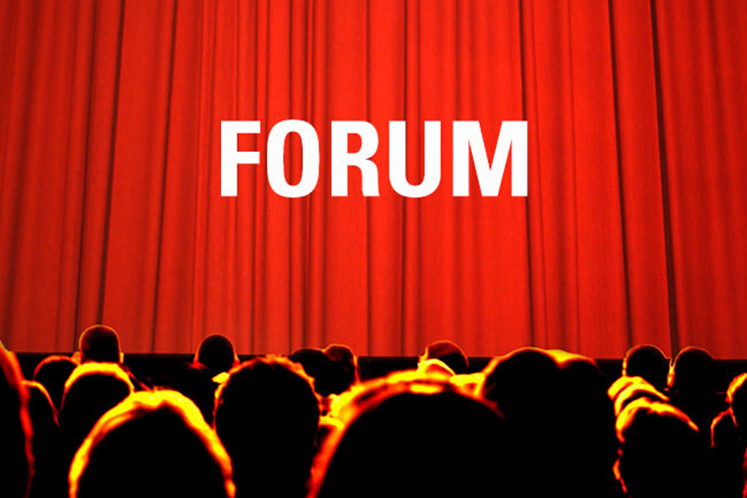 "A leader … is like a shepherd. He stays behind the flock, letting the most nimble go out ahead, whereupon the others follow, not realising that all along, they are being directed from behind."
— Nelson Mandela, "Long Walk to Freedom."
Boss. I have always been uncomfortable with that term. It denotes an air of unsolicited authority over someone. It portends a sense of hierarchical leadership that is quite out of place in 21st century leadership and management cultures.
I recently had someone on my team introduce me to his family as his "boss". I squirmed in my dinner seat and quickly redirected the term "boss" to "we partner together in our work". It sounded better and correctly described the work relationship we had. Something about the word "boss" bothers me.
"Boss" is the term most often used in our culture to represent the positional leadership above us and probably means a person who exercises control or authority, directing and supervising us at work. Sometimes, we do need a "boss" when the responsibility of leadership requires direct authority. But, more often, what we really need is a good shepherd.
It has been a year since Malaysia elected a new government and various surveys have reported on the performance of the new Cabinet. There have been mixed reviews, based on the policies and issues the newly appointed ministers have engaged with. While these issues did not evoke scenes of social or economic Armageddon, they were uncomplimentary, to say the least. Even the prime minister weighed in on the subject. Tun Dr Mahathir Mohamad gave a "conservative" score of 5 out of 10 for the performance of his Cabinet ministers — a score that did not go unnoticed by the public. Their expectations were a lot higher.
"I know how the government functions, but these people are new, (so) they don't know how the government functions. On top of it, they are afraid of being accused of wrongdoing and all these things make decision-making by them more difficult," he said in an interview.
"Aha", I thought as I read the exchange, "maybe it is time for the good doctor to shepherd his ministers." You see, a shepherd leader leads from behind and protects his team from anything that harms or causes them to wander off course. And if local news portals are to be believed, these newly-minted ministers have been meandering off-course once too often.
In this age, where leadership concepts are coined almost instantaneously by self-styled leadership gurus, this term shepherd leadership is most often used in reference to someone who herds, tends and guards his or her people and organisation. We can argue that shepherding and servant leadership are synonymous with, and interdependent on, each other. But we must understand that effective shepherding begins with a heart for service and a will to hold leadership over others.
Personally, I think there are at least three reasons why our ministers need closer shepherding by their "boss" after comments about their perceived ineffectiveness and lack of experience are reported.
First, I am of the opinion that the present Cabinet is counting on an experienced leader to back them, to lead them well from behind and to be on the watch for anything that would harm them or the work of their ministries. This could be an idea that would deviate from their election manifesto. The ministerial team needs a leader to provide clarity, with fences or guardrails to protect them even from the good things that can deviate from their strategic focus.
Secondly, I believe our present ministers need a leader to actively guide their collective mission. They need someone to be looking from a watchtower for the best path for the future and for him to gently lead them there. If changes need to be made for the good of the team, they need him to guide them through the changes. Hand-holding, you say? Keeping focus is what I say.
And finally, these new ministers need to know that the prime minister cares about them. Touchy feely, I know, but he must show that he cares about the results of their work and about them even more — individually and collectively. Their shepherd must show that he cares that they are growing, using their gifts, and that they have joy in their work.
The difference between a good shepherd and a bad one is rooted in the motivation of the leader. A bad shepherd will be more concerned with his or her own well-being. Shepherd leadership is a matter of selfless service to subordinates. Shepherd leadership will require, at times, gently leading from behind those in their charge, mentoring and sometimes teaching them along the way
The nation needs to look towards the future with a belief that steady hands are manning the till. We, the people, deserve it — a higher standard of living and a better quality of life. If the recent comments are anything to go by, the new government has not delivered on those satisfactorily. Malaysia's neighbours are moving forward, and we need to as well.
There is no rest for the shepherd.
---
Zakie Shariff is managing partner of Kuber Venture Bhd, a specialist investment company. He is also a director of Universiti Malaysia Pahang.