This article first appeared in Forum, The Edge Malaysia Weekly, on October 18, 2021 - October 24, 2021.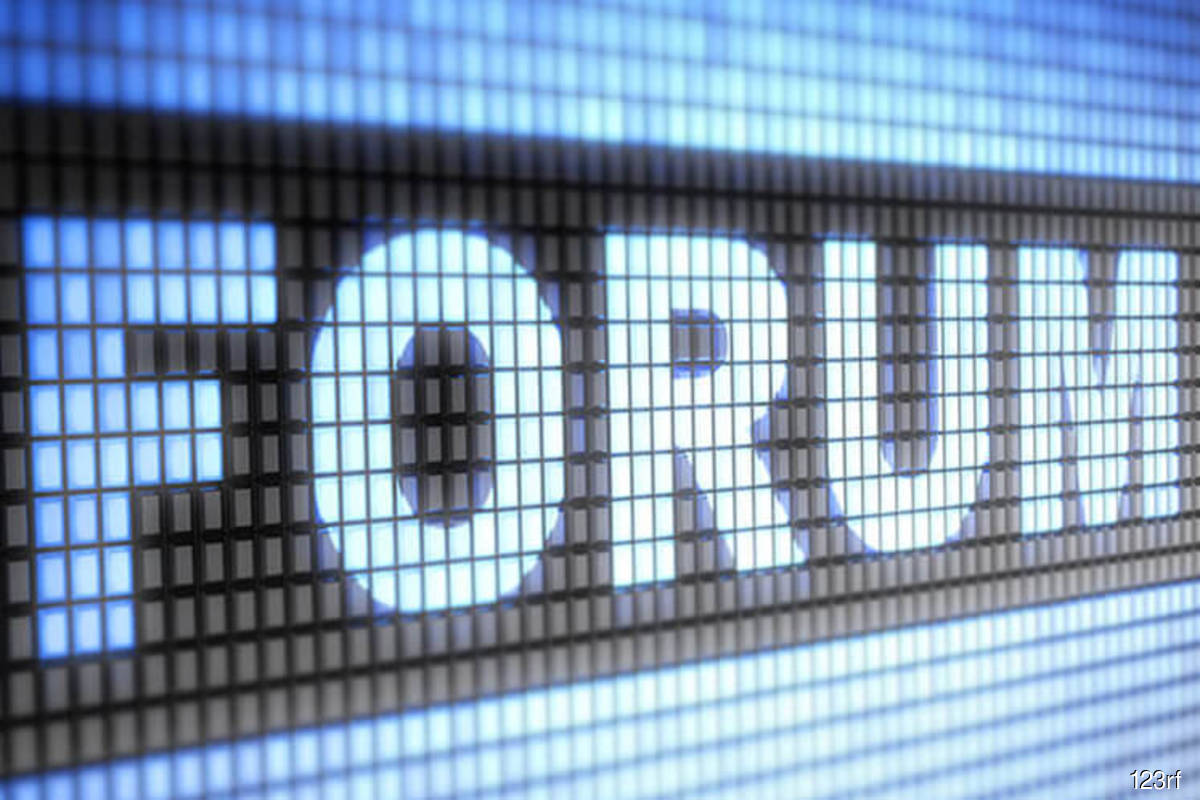 "Happiness is not the absence of problems, it's the ability to deal with them." — Steve Maraboli, American behavioural scientist (1975-present)
Hey you! Yes, you out there.
Are you feeling good? Are you happy and contented where you are right now? Is everything alright with your world?
I ask this because I recently heard someone talking about the average Malaysian being swept up in the throes of feel-good emotions in spite of the current pandemic we find ourselves in. Incredible!
I just wanted to make sure that I was not the only who has missed the "feel-good factor" train and has been left on the Station of Ongoing Daily Strife and Hopelessness. You see, I hate being left out.
With the unfolding coronavirus pandemic still a very real danger, I cannot fathom how a national leader can use the words "feel-good factor" in a sentence with a straight face while discussing the challenges we continue to face. It smacks of being detached from reality — and that is not good.
With folks still confined to their homes, international borders mostly shut and economic instability still apparent, it is hard not to feel overwhelmed by the state of the world at the moment.
To attempt to uplift the nation's emotional baggage is admirable, and a good leader should always have that as an immediate goal. But that goal must then always be rooted in reality. Otherwise, we, the audience, will have to wonder from which fountain this leader has been imbibing.
I get it: not all leaders are born with charisma, a quick wit and pleasant repartee. But that is no excuse to stretch the truth. We, the audience, know our current state of affairs. No need to sugarcoat the pill. Maybe the leader in question meant well, but his delivery of the said remark needed some work to be credible.
I think you know where this is going: Delivery matters for public speeches — or at least it should. For it to be credible, it must be anchored in reality.
What a leader says and the environment that surrounds his audience when he delivers his message must resonate with each other. Communications expert J Robert Parkinson argues that audiences will connect with a leader who is purposeful in his or her delivery. Let me explain: Good communication skills help a leader develop better understanding and beliefs among his people, and inspire them to follow the principles and values which he wants to imprint on them. But he must first inculcate it in himself and the people who work with him. Keluarga Malaysia, anyone?
So, how does a leader do this?
By getting down to brass tacks, really! For instance, he might take a leaf out of his predecessor's book and speak to the people as a father would. (It really is worth a try!)
You see, it is easy to run over and over the topic that has been stressing us out, whether it is the new coronavirus strain, the state of our now unpredictable climate or something else. So, we stop people from ruminating on recent stressful events — by offering a distraction — this can provide much-needed respite quicker than offering no distraction.
We have had a few global successes lately. Dwell on that. Our vaccination rate is one of the highest (and fastest) in the world, and our badminton team recently bested the invincible Indonesians. These are nice distractions. And they are "feel- good factors" built on facts!
How we interpret our emotions is largely down to how they are framed — in other words, the context.
While talking about his 2017 book Happy, celebrated British author Derren Brown gives the example of a tennis player going into a match thinking "I must win". If he sets an expectation that winning is everything, when he starts to lose, he feels like an abject failure.
But the player who goes into a match thinking, "I will play the best I can", will be less hurt when losing, so long as he is doing his best. Teen sensation and Flushing Meadows' reigning queen, Emma Raducanu, is a great example of this thinking. She went into this year's tournament with the notion that she was just going to enjoy every set on court and she ended her journey crowned as the latest US Open champion. So there!
It's worth thinking about how you can apply this in your daily life. Can each moment or day be about doing the best you can in a stressful situation ("I will practise proper hygiene and social distancing") rather than focusing on an outcome out of your control ("I will not and cannot get sick")? That control part is key.
Almost a century ago, Dr Alexander Fleming at St Mary's Hospital in London found a nasty mould growing on his lab bench. The bench was covered with Penicillium notatum. Fleming discovered that the Penicillium mould stopped the growth of bacteria and fought off infectious diseases.
He would later write, "When I woke up just after dawn on Sept 28, 1928, I certainly didn't plan to revolutionise all medicine by discovering the world's first antibiotic, or bacteria killer. But I guess that was exactly what I did."
Of course, this new miracle drug couldn't just stay in Fleming's lab. It needed a delivery system. Someone had to get it from the laboratory into the hands of sick people. Delivery matters.
Similarly, delivery influences our credibility. The passion a leader conveys when delivering his message matters. Writer Jeffrey Arthurs offers this memorable line from one of his articles: "If you want your listeners to catch fire, you must first catch fire yourself." "We must use words",  he writes, "and the only question is whether we will use them poorly or well. If you're willing to work at it, you can become more skilful with them than you are."
If you want your listeners to catch fire, a leader must catch fire himself first. If he does catch fire, many of us will gladly burn with him. Is that too much to ask of our current leader?
---
Zakie Shariff is executive chairman of Kiarafics Sdn Bhd, a strategy consulting group. He is also adjunct professor at the Faculty of Industrial Management, Universiti Malaysia Pahang.