This article first appeared in Forum, The Edge Malaysia Weekly, on May 11, 2020 - May 17, 2020.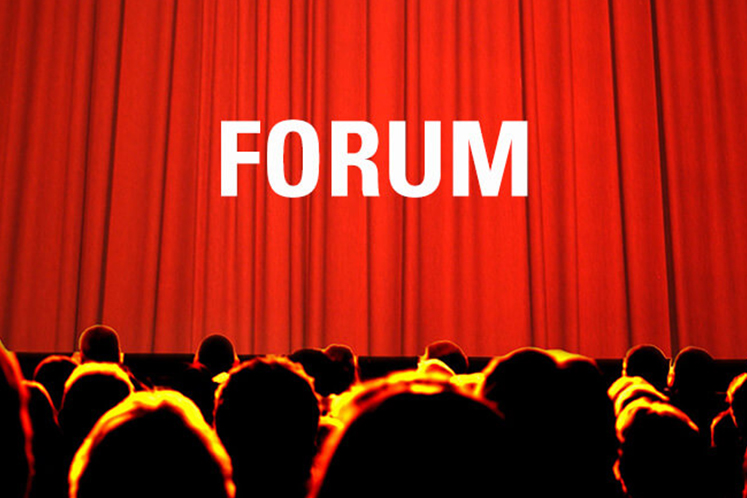 "The world as we have created it, is a process of our thinking. It cannot be changed without changing our thinking." — Albert Einstein (1879 -1955), Nobel laureate, German-born physicist
It has been almost six months since the Covid-19 pandemic began to exert its stranglehold on the world. Slowly but surely, it has impacted almost every existing country. Depending on the discipline of its people, and the available public health infrastructure there, the severity of its impact has been the only differentiating element among these nations. Many of these nations are recovering, some faster than others. But the battle has not ended. We now worry about the waves of infections after this. We do not know a lot about this mutating danger.
Be that as it may, we have learnt a lot about other things — the state of our preparedness, the quality of our leaders, and ourselves. Now that the first-wave dust has somewhat settled, one thing is certain: We will have to learn to live with the pandemic. It is not going away anytime soon. We will have to adapt and adjust the way we live, as we have done throughout history when something so life-changing appears before us. Folks call it the New Normal.
We all know from experience that life has an uncanny way of throwing us a curve ball and knocking us down. A massive earthquake, a deadly tsunami, a great famine. The question is: How do we get up and out from under the onslaught of a global pandemic? The answer is: We work as one and we don't give up!
Now is not the time to play politics and board the Blame Train heading nowhere. People in leadership positions must understand that. It makes no sense to look for the match when your house is burning!
To be human is to be often knocked down — and every single one of us has been knocked down before. In small ways and, unfortunately, in big ways too. The thing is to get up, to come back. And that's the good news: People do get back up. Slowly on their own, and faster if there are effective leaders exhorting them every step of the way.
The human spirit is more resilient than many give it credit for. It can take the blows, bend, re-form and come back. Strong, able leaders have that something that can incite and move us to do that. Unfortunately, leaders of this calibre are hard to come by these days. There seems to be a dearth of good leaders and powerful leadership in the world.
But what is the human spirit? We can't see it, yet we are certain it exists. To many, it is a "God" thing, a faith thing. Whatever it is, the human spirit can endure, imagine and overcome. But it needs hope. And hope is powerful stuff. It will make us believe. It will give us ideas. Then it will fuel our energy. It whispers to us, "It is possible. We can bounce back!" We can dispel the darkness and bring in the light — only if we are imbued with hope.
Hope is not a brand-new concept in psychology. In 1991, the eminent positive psychologist Charles R Snyder at the University of Kansas came up with the Hope Theory. According to his theory, hope consists of elements called agency and pathways. The person who has hope has the will, determination and ways for goals to be achieved. Put simply: hope involves a strong drive and the means to get there.
According to Snyder, hope implies that there is the possibility, a belief, of a better future. It shows up at the worst possible times, when things are dire and difficult, but will keep us going during those hard moments. If during the difficulty, we can see a faint glimmer of something better, then hope opens us up to the possibilities.
Why is hope important? Well, life is difficult. There are many obstacles. Having goals is not enough. One has to keep getting closer to those goals. Hope allows people to approach problems with a mindset and strategy-set suitable to success. Hope is not a passive exercise in wishing, but an active approach to life. It is an actionable belief.
That being said, in order to bounce back up and to control, if not defeat, the pandemic, we must have hope. Our leaders must communicate that often, accurately and objectively. While we think we may not be able to do much staying at home and staying safe, we must believe that their advice on social distancing can do the job of breaking the viral chain. We must believe that somewhere, they are supporting someone who is getting closer to creating a vaccine that can destroy the virus and control the pandemic.
We must also believe they are in control of the situation, and that whatever they decide must be for our optimal benefit. Though it may be tough going, we must believe that with strong and capable leaders, we will develop a plan to get us closer to where we want to go.
Then, we can show the universe that we can come back from the brink. Just as we have done in the past, time and time again. This is not an empty wish. It is a strong belief. It is hope.
---
Zakie Shariff is managing partner of Kuber Venture Bhd, a specialist investment company. He is also a director of Universiti Malaysia Pahang.