This article first appeared in Forum, The Edge Malaysia Weekly, on February 11, 2019 - February 17, 2019.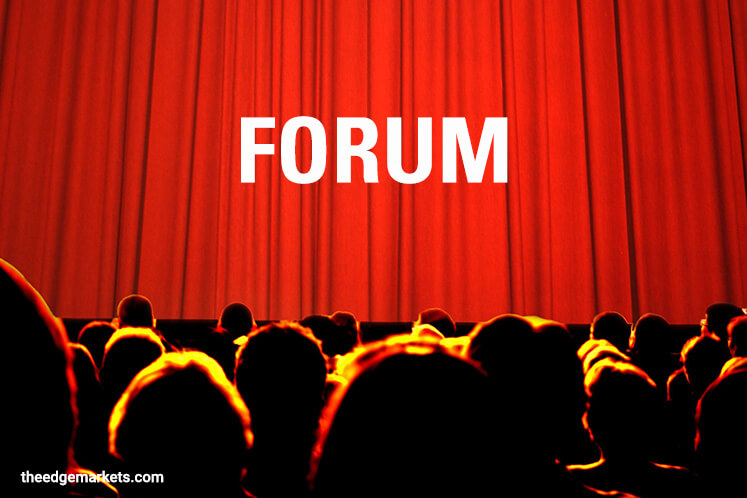 Excellence is an art won by training and habituation. We do not act rightly because we have virtue or excellence, but we rather have those because we have acted rightly. We are what we repeatedly do. Excellence, then, is not an act but a habit. – Greek philosopher Aristotle (386-322 BC)
I started my own little shop when I was 61 years old. At an age when many of my colleagues were almost into their well-deserved retirements, I decided to brave the path of entrepreneurship. After years of employment (and learning a lot in the process) I felt that I was ready to start anew. Not that I did not have doubts, but I was always confident in my ability to face the unknown.
I was advised by my mentor to do something that I would find enjoyable. "That way," he said, "you would not feel like you were working." Not really original, but those were wise words, and one for my permanent collection of great quotations.
Following that, I started an investment firm specialising in a couple of sectors, based on personal experience, that felt recession-proof and was poised to grow further within the oft-quoted Industrial Revolution 4.0 environment.
I scanned through long-term businesses and technology horizons, then, after feeling quite secure, persuaded an old college mate to buddy-up on this adventure. With our combined 50-odd-years of business and management experience, we rented an office in Petaling Jaya and hired a few good lads for added support. That was in 2018.
Building a company from scratch presented an opportunity to apply the lessons learnt during our stints with employers, big and small. We have made our mistakes (and shared in the mistakes of others), and thus we were eager to minimise the risk of building a less-than-solid business platform.
We knew that for our firm to function well from the get-go, we needed work principles that align with our employees' life principles. Therefore, we interviewed hard and selected only those who were eager to work for what we wanted to achieve. We made sure that they knew our mission and how they would be connecting with one another. We wanted to create a culture of success that is demanding, but also one that treasure harmonious relationships.
We emblazoned our principles and values to our staff from the start because we expect them to operate by it consistently. We aim for "meaningful work" and to sustain "meaningful relationships". By meaningful work, we produce employment opportunities that made people eager to explore, and by meaningful relationships, it means we genuinely care for everyone. We have long understood that purpose beats money in the incentive stakes by a mile.
The atmosphere in our office is always pleasant, but the undercurrent of urgency made it palpable. Sure, we are only a handful, but everyone knows the mission and the goals and we aim to not only to achieve but to surpass them. Sure, there is always a hum of pressure at work, but to do all that we have set out to do, we cannot slack.
Working in our company is not about plodding along at some kind of moderate standard. It is about working prodigiously to achieve a standard that is extraordinarily high, and then reaping the satisfaction that comes along with that sort of super achievement.
Our overriding objective is excellence, or more precisely, constant improvement, to create a superb and constantly improving firm in all respects. The Japanese have a word and a concept for it: "Kaizen" and "Ikigai" (passion) respectively.
Money is a byproduct of that excellence, not the main goal. To be clear, we are not established to solely make a lot of money. The natural extension of this is not that we should be happy with little amounts of money. On the contrary, we should expect to make a lot. If we operate consistently with this philosophy, we will be productive and the company should do well financially.
To be great, we cannot compromise on the "uncompromisable". Being veterans of the Asian corporate corridors, my partner and I have seen people doing it all the time — being nice needlessly — usually to avoid making others or themselves feel uncomfortable. This very Eastern trait is not just backwards, but counterproductive.
Putting comfort ahead of success produces worse results for everyone. Conflict in the pursuit of excellence is a good thing. We do not believe in an hierarchy based on seniority. We believe power should lie in the reasoning, not the position, of the individual. The best ideas win, no matter who they come from. That, we believe, is what separates the great from the good. There must never be a tolerance of substandard thinking. Within our firm, we know that our fates are intertwined. As such we should know that others in the firm can be relied upon to help when needed. As a corollary, substandard performance cannot be tolerated anywhere because it would hurt everyone.
Readers, think about some of your toughest experiences in life. I bet it is as true for you as it had been for us, that going through them with people you care about, who care about you and work as hard as you on the same mission, was incredibly rewarding. As hard as it is, we looked back at these challenging times as our finest moments. For most people, being part of a great team on a shared mission is even more rewarding than the money.
Hence our young firm's reliance on the idea of "meaningful work" and "meaningful relationships". We have read numerous studies that show while there is little or no correlation between one's happiness and the amount of money one accumulates, there is a strong correlation between one's happiness and the quality of one's relationships.
Zakie Shariff is managing partner of Kuber Venture Bhd, a specialist investment company. He is also a director of Universiti Malaysia Pahang
Save by subscribing to us for your print and/or digital copy.
P/S: The Edge is also available on Apple's AppStore and Androids' Google Play.