This article first appeared in Forum, The Edge Malaysia Weekly, on November 26, 2018 - December 02, 2018.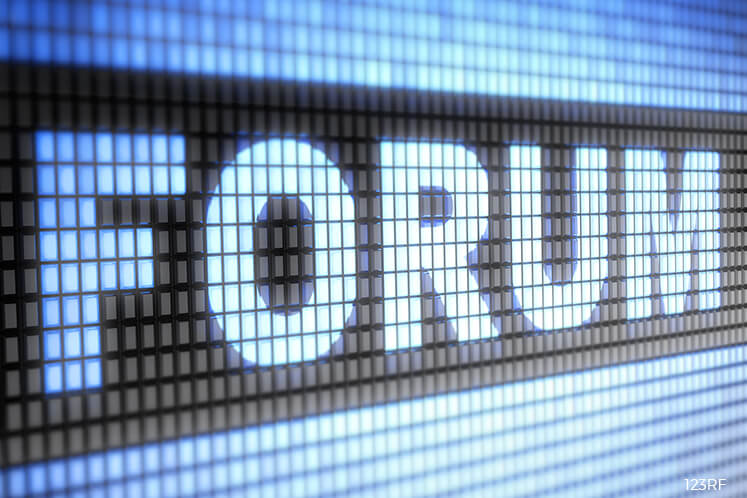 If you're starting something on your own,
you better have a passion for it,
because this is hard work.
— Sallie Krawcheck,
former Wall Streeter and co-founder of Ellevest
As I sit on stage watching a parade of newly minted graduates wind their way up to receive their scrolls from the university's chancellor, I cannot help but wonder how many of these bright, excited faces will begin their adult life like I did, working for someone else (before they find the courage to strike out on their own). It is, after all, convocation season in universities across the country.
The hopeful faces lining up in front of me, smiling for the cameras, are the latest cohort to join our burgeoning workforce. Many will be gainfully employed, but if recent media reports are to be believed, many more will find that the "world out there" is not ready for them. They are, for want of a better phrase, not primed for employment. So, what does the future hold for them? After almost 20 years in the Malaysian education system, surely we can prepare them for employment, or at least, for work?
As I listen to this year's valedictorian speak of the sacrifices her family endured to ensure she got a good education, I question the system that brought her there. You know, it has not changed since I stood on a similar platform some 40 years ago!
The education model that says go to school, get good grades, go to college, graduate well and get a good high-paying job now rings hollow. It is so 20th century, so outmoded and it does not fit the requirements of today's environment. While the best international institutions produce internet entrepreneurs and game changers who write their own rules (and break or at least bend old ones) in so many sectors, I ask: Why are we still producing order-takers and managers instead of leaders with the fire and determination to start something from the ground up? Why are we not focused on developing risk-takers and, dare I say it, entrepreneurs?
Our valedictorian ended her speech by wishing her fellow graduates good luck in seeking what is, for most of them, their first jobs. My point exactly.
I worry for these graduates because the world is going through a fundamental economic restructuring. It is global, endemic and it is permanent. Many have seen this restructuring coming and have been following its consequences closely: Productivity goes up even as real wages and expansive employment in the industrial world go down. Being able to get a well-paying job that is both satisfying and secure is no longer the norm but, rather, the exception.
To compound the issue, the world is ageing, with millions of people over 60 looking for relevance as well as income to sustain the last decades of their lives.
But not everyone is born an entrepreneur, and as I write this, I have come to the conclusion that many need to learn how to become one, and fast.
I have seen friends, family and acquaintances start businesses by the dozens. Some of them took the entrepreneurial path because they really wanted to. Others were pressed into it as a result of layoffs, forced retirement or burnout. Most limped along in their fledgling enterprises, and many failed.
None of this was due to a lack of commitment, vision or hard work. More often, it was because of a lack of good advice, poor planning and a weak support system. If only our education system had holistically embraced entrepreneurship as a major skill to be developed, our graduates would be thinking about setting up their own businesses in a more codified and structured form.
Whatever our goals, the business basics are the same. Without sound underpinnings, our goals will elude us and our work will be for naught. If you are contemplating starting any kind of business, for whatever purposes you lay out in front of you, remember that it is still a business. You are not gambling against the house, you are not hoping to win the lottery and you are not volunteering. You are starting a business and the business of business is business.
We all approach reaching our goals differently. Some drive for financial success without thinking of the greater community. Some care about the public good and neglect the business fundamentals. Some hug trees and still believe their business can support them. Well, whatever floats your boat.
If you are an employee (and not a newly minted graduate) and are still reading this, I think you have got high hopes and big plans. To be your own boss — with no one breathing down your neck, no more time-wasting, boring meetings, no more office politics. Just you, your good ideas and your internal drive determining your destiny. Owning a business — being your own boss — is the ultimate dream. There is nothing like controlling your destiny by boldly committing to your own business vision from the ground up.
Does that sound liberating? It is! Does it sound scary? It's that as well. Making the jump from employee to entrepreneur is an alluring prospect that thousands of Malaysians pursue every year, yet the odds of success are daunting. Statistics stand witness that more than half of all new businesses fail within three years — many, unfortunately, due to avoidable mistakes.
To succeed as an entrepreneur, you will need not only a viable business idea but also the right mindset and motivation for being your own boss, along with personal resources and a passionate resolve to make the necessary effort and go the distance.
It is like planting a sapling. First, you have to invest your time and money. Then, you must take care of it while expecting nothing in return. But when your start-up blossoms, it makes all the patience and hard work worthwhile.
So, to all university students graduating this year, I bid you good luck as you tend to your saplings and grow your own forests. God bless.
---
Zakie Shariff is managing partner of Kuber Venture Bhd, a specialist investment company. He is also a director of Universiti Malaysia Pahang.
Save by subscribing to us for your print and/or digital copy.
P/S: The Edge is also available on Apple's AppStore and Androids' Google Play.