This article first appeared in Forum, The Edge Malaysia Weekly, on January 20, 2020 - January 26, 2020.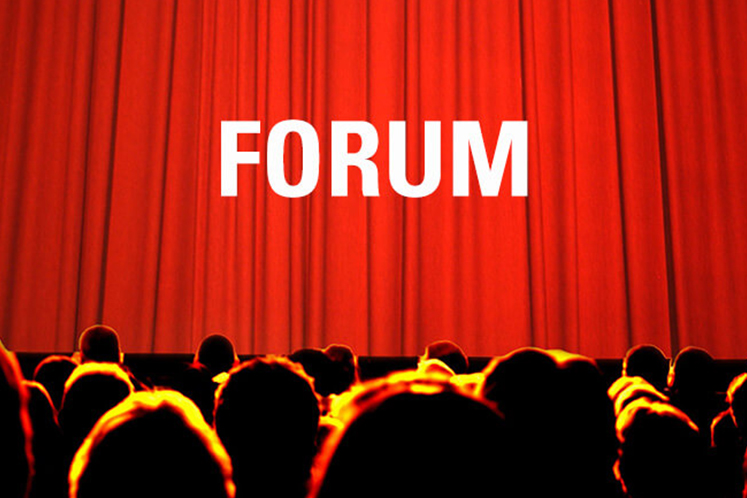 The decision is your own voice, an opinion is the echo of someone else's voice.
— Amit Kalantri, Indian author (1988-present)
Last Monday, in an attempt to demonise his opponents, US President Donald Trump tweeted a fake image of House Speaker Nancy Pelosi and Senator Chuck Schumer in Middle Eastern garb standing in front of an Iranian flag. The poorly photoshopped image showed Pelosi wearing a hijab and Schumer with a turban on his head. "Democrats 2020", the text at the bottom of the image read. This, from the man who introduced "fake news" to the English vocabulary. Many of his die-hard supporters re-tweeted the same and made it global. That, ladies and gentlemen, is the power of an authority figure and the influence he wields when he opens his mouth.
Fake news, we are told, is deliberate disinformation or a hoax spread via traditional news media or online social media. It is written and published usually with the intent to mislead, in order to damage an entity or person and/or gain financially or politically, often using sensationalist, dishonest or outright fabricated headlines to increase readership. It is the ultimate weapon of destruction.
Like the rest of the world, Malaysia is inundated with bits and pieces of suggestive anecdotes concocted to influence public opinion. Almost always, our reaction to these bits of misinformation is, "Who in their right mind will believe it?" But believe me, many do.
It is actually very surprising how little we think about the quality of our thinking and our decision-making process. Since decision-making impacts our lives and our future, I sometimes wonder why decision-making classes are absent from our educational curricula. Pity.
We face momentous decisions with important consequences throughout our lives. Many are difficult and challenging problems that we are given the sole responsibility to solve. A deluge of fake news at the wrong time simply does not help.
A decade ago, the New Scientist magazine pointed out that we make up to 10,000 decisions a day. And experts at Cornell University agree. They say we make 227 decisions just about food a day. Caffeinated or decaf? Small, medium, large or extra-large? Colombian, Ecuadorian or Brazilian? Hazelnut, vanilla or plain? Cream or milk? Well, you get the picture.
If you make the wrong choice about your morning brew, it does not matter very much. It may ruin your morning but you make a face and move on. But make the wrong choice about your finances, your health or your work, and you could end up poorer, sicker or God forbid, lose your job!
And if your decisions relate to others — your family, your company or your country — the choices you make can irreversibly impact the direction other lives will take. Not only today but in the months and years ahead.
Errors in decision-making lead young people to under-save for retirement, doctors to miss dangerous tumours, CEOs to make catastrophic investments and government to engage in needless wars or spurious investments.
Ask most people why they come to a certain decision and most of them will stumble. How we come to our own assessments, how we arrive at our predictions and choices, are seldom things we scrutinise.
For the sake of our health, our wealth and our nation's future security, we must take upon ourselves to challenge the way we make our decisions. If we do not want to be victims of a future dictated by others, we need to get better at making choices with our eyes wide open and our brain switched on. We must be better prepared for the data deluge that we face every day.
This means getting better at collecting, filtering and processing information, getting smarter at establishing who to trust and whose recommendations to take on board, getting more adept at analysing different options and weighing divergent opinions.
We must forge a clearer sense of how we come to make decisions — we need to understand how our emotions, moods and memories affect our choices. We also need to better know and understand our environment so that we can master its particular challenges well.
We live in an age in which advertisers, scammers and media outlets tweet us, text us and follow us online. An age of Facebook, Twitter and immediate news feeds, both real and fake. My well-read son Affiq told me that last week's New York Times weekly edition contained more information than the average person in the 17th century would likely have come across in his entire lifetime. I am inclined to believe him.
Considering how fast our world is changing, I believe we need to explore whether the models and mental maps we currently use are appropriate. We need to better prepare our thinking faculty so that we are able to get past the spin and evaluate the underlying substance. We need to empower ourselves so that we can challenge conventional wisdom and determine what to replace it with. We need to train ourselves so that we are not cowed by authority figures or overconfident experts, and are able to assess their opinions as we would the opinions of our nearest and dearest.
We need the ability to separate the wheat from the chaff, and we need it quickly. Our schools, our universities and our professional institutions are the best places to train ourselves and future citizens on how to think. Our curricula must contain not just problem-solving elements but also decision-making ones. In corporate training modules, how to think and make better decisions should be at the top of all Human Capital courses.
Only by prioritising smart decision-making skills can we empower ourselves to become more confident, more independent and wiser thinkers as we meet the new decade. Only then can we become people who neither blindly follow the dictates of others nor unquestioningly follow our own initial instincts or analysis. We owe it to ourselves in the Year of the Rat, this Lunar New Year, to become a people who are able to face the world with eyes wide open and make smart choices and decisions for ourselves and for those who come after us.
Xin Nian Quai Le!
---
Zakie Shariff is managing partner of Kuber Venture Bhd, a specialist investment company. He is also a director of Universiti Malaysia Pahang.