This article first appeared in Forum, The Edge Malaysia Weekly, on July 16, 2018 - July 22, 2018.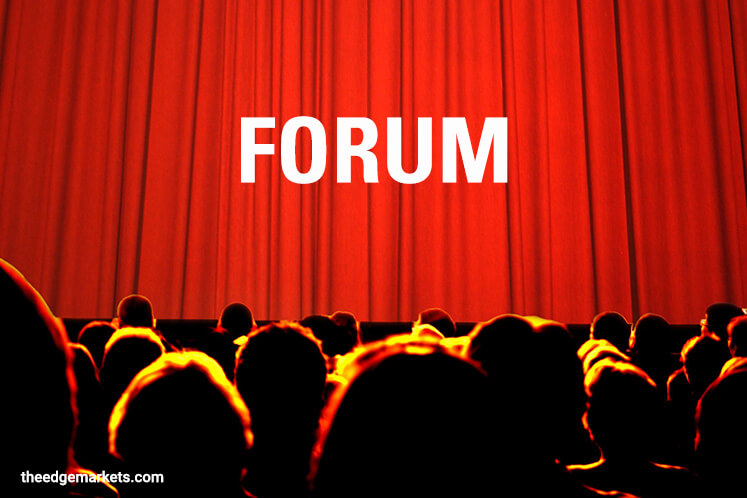 'Hope, where hope creates, from its own wreck, the things it contemplates.' —Prometheus by Percy Bysshe Shelley, English poet (1792-1822)
There is a new phrase enjoying currency about town. You hear it everywhere now. At Hari Raya open houses and in the halls of Kuala Lumpur's most elegant hotels, people are talking about the dawn of a "New Malaysia".
Really? A New Malaysia?
Even Prime Minister Tun Dr Mahathir Mohamad spoke of the New Malaysia. He said it was about his government giving rein to, and respecting the ideals of democracy, as well as respecting the rule of law and bowing to the wishes of the people. The good Tun even said it was an improvement on the 22 years that he was prime minister earlier. Talk about a new reality!
So, how did this begin, what did we do, and what did we say that prompted this sudden change in the Malaysian landscape?
Something tells me the recent election was the catalyst. It was not business as usual after that. That election was not between races or religions or genders. It was not about young versus old, rich versus poor. It was about the past versus the future.
In that election, we reaffirmed our Malaysian values and commitments, and we held them against a hard reality to see how we were measuring up to the legacy of our forebears and the promise of future generations. And we voted to retake our nation, to share in the design of its destiny.
The pervasive fundamental belief that I am my brother's keeper and I am my sister's keeper won the election for Pakatan Harapan. They convinced a doubting electorate that things can be better if we pursue the dreams of a developed nation based on the spirit of our shared citizenship. After all, do we not support the nation's motto: Bersekutu Bertambah Mutu?
We know the challenges are huge, but for the first time, we get to participate in nation-building on a scale we have never imagined. People power is a heady concoction!
I am not talking about blind optimism here — the almost wilful ignorance that thinks unemployment and the high cost of living will go away if we don't think about it, or that the 1MDB crisis will solve itself if we ignore it. That is not what I am talking about. I am talking about something that is more substantial. I am talking about hope in the face of difficulty; hope in the face of uncertainty; hope in the willing spirit of our people to work hard.
We know a new government can do better, and by our collective votes, we chose one. We also know we have to work hard to get ahead (there is no free lunch, honey, ever!). Speak to our B40s and even they will tell you that the government alone can't teach our kids to learn. Many of them know that as parents, they, too, have to teach and turn off their TV sets, computer tablets and smart phones. Only then can they raise their children's expectations.
Malaysians are pragmatic people. We have matured enough as a nation to not expect the government to solve all our problems. But we sense, deep in our bones, that with just a slight change in our priorities, we can make sure every child in Malaysia has a decent shot at life, and that the doors of opportunity remains open to all.
The genius of our founding fathers was that they adopted a system of government that can be changed — a democratic system where the voice of the people determines who will run the nation, and for how long.
Malaysians may sometimes be bitter about our leaders and the state of our politics, but beneath that, we are hopeful about what is possible in this nation. Our global neighbours did not nickname us "Bolehland" for nothing.
In the end, that is God's greatest gift to us: hope — a belief in things not seen; a belief that there are better days ahead. I believe we now have a righteous wind in our sails and that steadies our ship as we move to meet the challenges that face us.
Let us agree to disagree without being disagreeable. Let us learn that it is possible to compromise as long as we know those principles that cannot be compromised, and that so long as we are willing to listen to each other, we can assume the best in people instead of the worst.
I hold such hope for the future of this country where the dreams of its people, as long they are willing to work for it, have always been possible.
---
Zakie Shariff is a member of the board of directors at Universiti Malaysia Pahang. He is also a director of FA Securities, a boutique stockbroking firm in Kuala Lumpur.
Save by subscribing to us for your print and/or digital copy.
P/S: The Edge is also available on Apple's AppStore and Androids' Google Play.