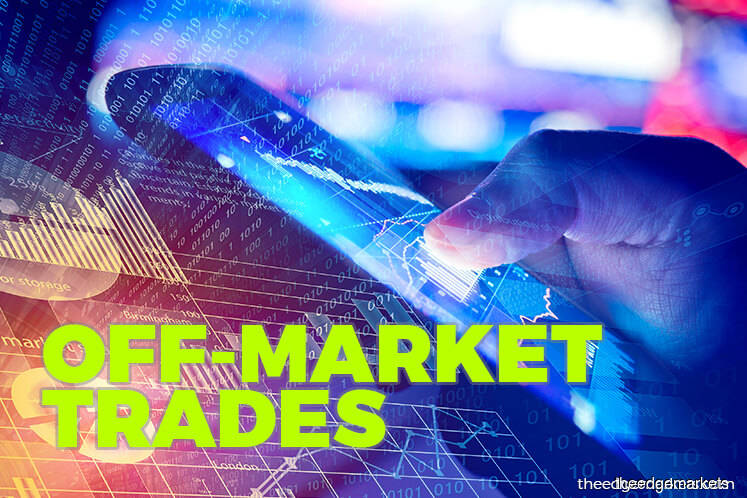 KUALA LUMPUR (March 3): Tyre-retreading materials manufacturer Eversafe Rubber Bhd saw 12 million shares crossed off-market today. This represents 4.99% of the company's total 240.59 million shares.
According to Bloomberg data tracking trades of 300,000 shares or more, the shares crossed in one block for a total of RM1.8 million or 15 sen a share. It is not immediately known as to whom the parties involved in the transaction are.
The transacted price is a 14.29% discount to the stock's last closing price of 17.5 sen yesterday (March 2). Eversafe shares were not traded on the open market today.
The ACE-listed company recently reported a net loss of RM36,000 in its fourth quarter ended Dec 31, 2019 (4QFY19), versus a net profit of RM281,000 last year, despite having a 3.75% increase in revenue to RM29.58 million from RM28.51 million.
The company attributed the loss-making quarter to losses in foreign exchange (forex) and the adoption of MFRS 16, which requires depreciation be charged on the right-of-use assets and interest expenses on lease liability, instead of lease rental expenses to be charged out in profit and loss.
Eversafe reported a forex loss of RM38.72 million for the quarter, compared with a forex gain of RM232.8 million in 4QFY18.
For the full FY19, however, the company's net profit jumped 89.85% to RM1.61 million, from RM847,000 a year ago, while revenue rose 3.88% to RM116.61 million from RM112.26 million. The higher earnings were due to improved sales and higher gross profit margin, the company said.