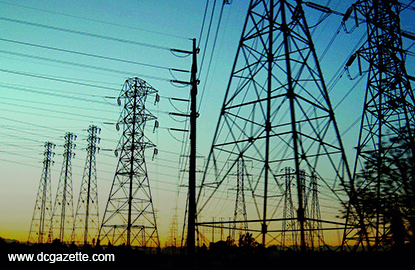 FRANKFURT (Feb 10): Europe's top utilities are planning to invest tens of billions of euros over the next three years to catch up with the green energy revolution, driving a flurry of takeovers by tech and engineering firms of niche, smart-energy innovators.
Upgrading power and gas networks used to be a hardware-based affair as long as steady baseload energy sources, such as coal and gas, accounted for most power generation.
But the rise of solar and wind power increased the need for intelligent IT systems that can balance out demand and supply swings while meeting energy and carbon emissions targets.
This has led industrial conglomerates and technology companies to seek out small targets to complement their offering to utility clients in the wake of Google's landmark purchase of smart thermostat maker Nest Labs in 2014.
"Everywhere in the supply chain of power there is disruption going on," said Bruce Jenkyn-Jones, co-head of listed equities at Impax Asset Management, which focuses on investments in environmental markets and resource efficiency.
M&A activity is well under way in storage and smart meters, which are key in securing access to customers and, more importantly, their data, to help the utilities tailor their power purchases and save costs.
Three major German meter makers — Techem, Ista and Qundis — are up for sale and deals last year, included Fortis buying meter maker ITC for US$11.3 billion.
France's Total has snapped up battery maker Saft Groupe for 950 million euros (US$1.02 billion), while Oracle took over Opower, a maker of utility software.
Other niche players under the spotlight include U.S. smart meter maker Itron, power chip maker Monolithic Power Systems and data networks provider Silver Spring Networks, investment banking and industry sources said.
Itron, which makes more than a third of sales in Europe, declined to comment, as did Silver Spring Networks. Monolithic Power was not immediately available for comment.
What's in a grid?
Consolidation has been driven by big power firms in Europe — including Italy's Enel and Germany's Innogy .
Together, major European utilities will spend at least 40 billion euros by 2020 to upgrade their networks, according to ongoing investment plans, including replacing old cables, buying new smart meters and putting new IT in place.
The spending spree follows a decade of crisis, during which rival renewable capacity pushed many of their coal- and gas-fired power plants out of the market.
They have taken tens of billions of writedowns on their conventional generation assets and are now refocusing on renewable energy and getting the most out of regulated grids.
Bernstein reckons Engie and EDF from France, Gas Natural and Iberdrola from Spain, and Enel have on average increased their annual network investments by more than a fifth to a total of 14.3 billion euros.
"Utilities will keep spending on networks and industrials and tech groups will keep making selective deals to address this," a senior banking source said.
Goldman Sachs reckons power firms will stump up a total of 62 billion euros by 2025 to digitalise their grids, attracting players from numerous sectors.
"There needs to be a consolidation so that customers will have access to a broader set of solutions," said Thomas Guennegues, senior equity analyst at Swiss boutique investment firm RobecoSAM.
In Europe, big conglomerates, including ABB and Siemens are so far seen as the leading integrated providers of smart grid technology and hardware, simply because they already cover a wide range of sectors, including IT.
"Sometimes it is hard to draw the line between IT and industrials. A company like Siemens is a bit of both," Frederic Fayolle, senior fund manager at Deutsche Asset Management, said.
General Electric in November bought Bit Stew Systems and Wise.io to expand its platform for industrial internet applications, which connects big machines such as power plants to databases and analytical software.
Utilities, however, are likely to stay out of the game.
"I doubt that a utility can compete with Siemens, GE, nor with Google and Apple," said Oskar Tijs, senior investment analyst at NN Investment Partners.
"On the grid side, the utilities will be mostly clients of technology companies."
(US$1 = 0.9357 euros)