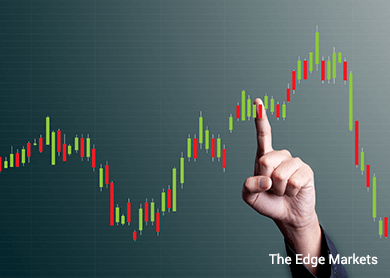 LONDON (June 2): The euro rose one percent on Tuesday after a better-than- expected inflation number pushed it through resistance at $1.10, triggering automatic orders to limit losses for those betting on further gains for the dollar.
The Australian dollar also surged after the country's central bank shied away from pointing to more cuts in interest rates, while the yen recovered some ground after weakening to more than 125 yen per dollar for the first time since 2002.
With the European Central Bank set on a sustained programme of money printing for months to come, euro zone data has had relatively little impact on the common currency in recent months.
But in the absence of other major drivers in morning trade in Europe, the acceleration in inflation to 0.3 percent was enough to push the euro around half a percent higher.
"A spike higher in the euro near the 50-day moving average, helped by the better euro-area consumer price inflation, is putting pressure on the dollar," said Keng Goh, a strategist with RBC Capital Markets in London.
By 1040 GMT, the dollar was flat at 124.77 yen, having peaked at 125.07 yen. It gained 0.9 percent to $1.1028 per euro.
All eyes are on Greece's talks with its creditors, but there was no clear sign of progress there for markets and many analysts say the issue is taking second place for the common currency behind concerns about U.S. growth.
"The impact of Greece on the euro so far has really been minimal," said Peter Kinsella, a strategist with Commerzbank in London. "If you look at shorter-dated euro dollar vols (options providing for volatility), there's no sign there that people are getting nervous."
China's slowdown and the absence of clear drivers of growth for the Australian economy in the aftermath of a mining boom have driven the country's dollar to its lowest in six years.
Australia's Reserve Bank said again on Tuesday it wanted the Aussie to weaken further. Investors still expect it to cut rates again in that cause, but the lack of a clear signal in the bank's statement was enough to spark buying of the currency.
"The market is currently pricing in one more rate cut this year, but the neutral stance suggests there is the possibility of no more cuts, which explains the bounce in Aussie," said Marshall Gittler, Head of Global FX Strategy at retail broker IronFX.
The Aussie gave back some gains but was still up 1 percent on the day at $0.7678.