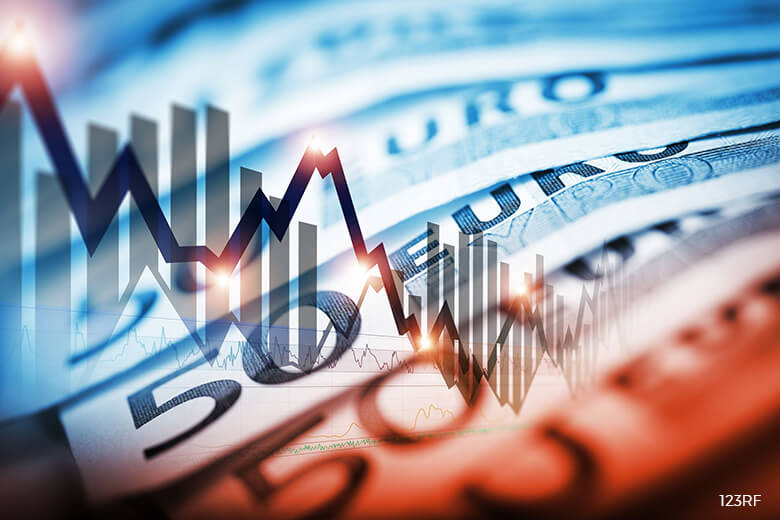 LONDON (April 10): The euro edged lower against the US dollar on Monday, pressured by nervousness over the upcoming French presidential elections as investors took stock of recent polls showing a tightening race.
The campaign is being closely followed by investors, as one contestant — the far right Marine Le Pen — has threatened to pull France out of the European Union if she wins, fuelling concerns of an unravelling of the bloc after Britain's vote to leave it last year.
The euro was 0.1% lower at US$1.0585 in morning London trade, hovering above its lowest level in a month — US$1.0570 hit overnight.
"There's a general unease I would say ... we are seeing in the (French) opinions polls that the race appears to be tightening," said Alvin Tan, currency strategist with Societe Generale in London.
Polls have for weeks shown Le Pen and centrist Emmanuel Macron on track to top the first round of voting on April 23 and go through to the May 7 runoff.
Euro/dollar implied volatility, from one week to one year, touched its highest since just after Britain's Brexit vote.
The US dollar was slightly lower in European trade after touching three-week highs against a currency basket in Asia.
Analysts said the move in Asia was a continuation of Friday when a US Federal Reserve official reinforced the central bank's commitment to keep raising interest rates.
New York Fed President William Dudley said the Fed might avoid raising interest rates at the same time that it begins shrinking its balance sheet, prompting only a "little pause" in the central bank's rate hike plans.
The dollar index, which tracks the greenback against six major currencies, was flat at 101.22 after rising as high as 101.340, its highest since March 15.
The US dollar was up 0.3% at 111.35 yen.
Geopolitical tensions in Asia were also in focus, after the US decision to move a Navy strike group toward the Korean peninsula following a provocative missile test by North Korea.
"There are still geopolitical concerns, such as the Syrian situation, in the background, and there are no fresh incentives or reasons to buy the dollar," said Kumiko Ishikawa, FX market analyst at Sony Financial Holdings in Tokyo.