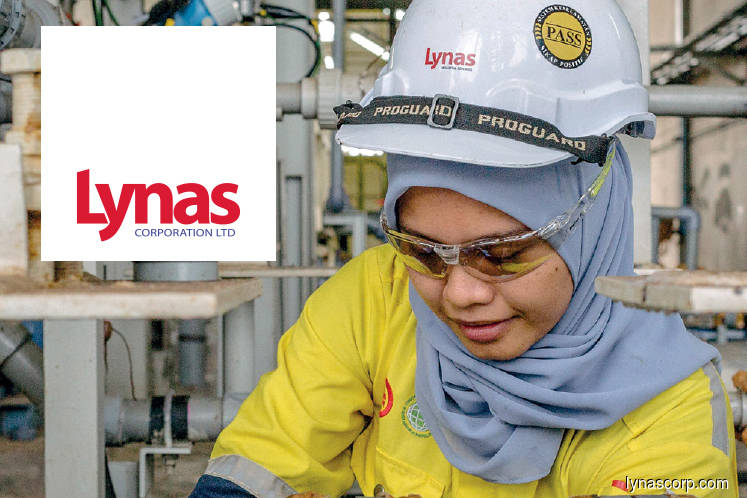 KUALA LUMPUR (Dec 14): Lynas Malaysia Sdn Bhd, the local outfit of Australian rare earths miner Lynas Corp Ltd, said today the A$14 million (RM41.96 million) estimate to export the water leach purification (WLP) residue from Malaysia as quoted in recent reports appear to be "substantially lower" than initial assessments of such costs made by the company.
"These estimates appear to be based on a misquote of the views of an analyst. The analyst's original report noted that these figures were a rough estimate only," the company said in a statement today.
"Like most commercial organisations, Lynas regularly examines the financial feasibility of different business scenarios and contingencies. These assessments are based on various assumptions and are not supported by confirmed cost estimates. Lynas is therefore not in a position to provide guidance on the potential costs associated with exporting WLP," it added.
Yesterday, Energy, Science, Technology, Environment and Climate Change Minister Yeo Bee Yin was reported as saying that Lynas would incur A$14 million to take out the WLP residue from Malaysia.
She added that based on a report by the Australian Financial Review last week, a major portion of the cost to export the residue, which is A$46 million, could be claimed via the insurance company of the rare earth mining company.
Lynas Malaysia also clarified that "only if two", not all three, licences require to carry out research and development on the safe use of the WLP residue generated fail, will Lynas be required to export the WLP residue out of Malaysia.
The Malaysia Atomic Energy Licensing Board had issued three operating licences and two full operating stage licences to Lynas Malaysia.
"As a lawful and transparent business, we believe it's important to identify misinformation and set the record straight. This is consistent with the executive review committee's recommendation for Lynas Malaysia to clearly address inaccurate facts and ensure members of the public have the most up-to-date information," Lynas Malaysia managing director Datuk Mashal Ahmad said.
He also renewed his invitation for Yeo to visit the Lynas Malaysia plant. "This would also afford her the opportunity to speak to our people directly," added Mashal.