This article first appeared in Personal Wealth, The Edge Malaysia Weekly, on December 11, 2017 - December 17, 2017.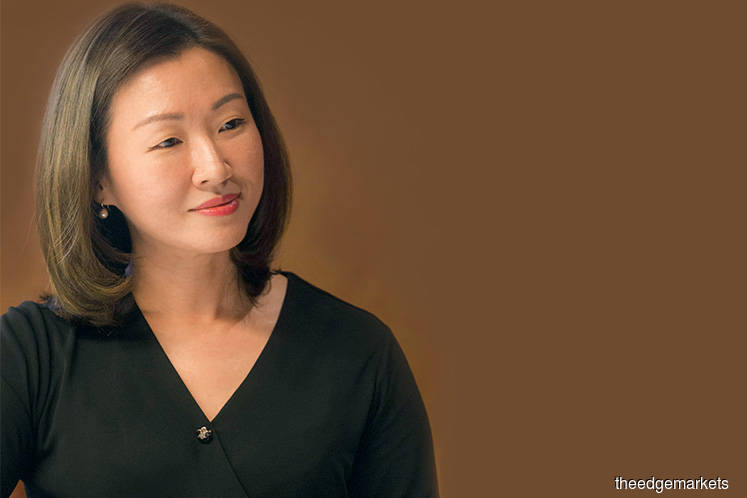 When it comes to estate planning, the needs of high-net-worth individuals (HNWIs) have become more complex with globalisation and changing lifestyles and demographics. This is especially true for young entrepreneurs and second-generation business leaders taking over the family business.
Tan Ping Ying, CEO of Affin Hwang Trustee Bhd (AHTB), says many entrepreneurs today are becoming millionaires within a short period of time. A large number of them are in their thirties and have assets in and outside the country. 
This group tends to think it is too early to plan their estate, Tan observes. "But it is never too early because these people are young and heavily invested in their businesses. They came into money very quickly, so the possibility of losing it very quickly is also very high. Thus, it is important to find ways to preserve wealth, which can be done using a trust structure," she says.
"They could set aside some assets — liquid or illiquid — and park them in a structure so they can have peace of mind as they continue to grow their businesses. In the event that something happens to them, these assets will be able to provide for their family's immediate needs."
Another complexity is due to the increase in divorce cases, especially among younger couples. When this happens, the preservation of family wealth can be at risk, says Tan.
"There is a risk that the wealth of their parents may be depleted due to a claim made by their former spouse in a divorce case, especially if there is no proper structure in place. This is important to note because your spouse can make a claim against whatever you own in the event of a divorce," she adds. 
"This applies to both Muslims and non-Muslims, regardless of whether there is a will. As long as the inheritance has been transferred to the estate's beneficiaries, it can be challenged by the ex-spouse."
Many of the older HNWIs have set up a special purpose vehicle (SPV) structure or a foundation and consider it their estate plan. But that alone is not enough, says Tan. 
"Whatever they have accumulated in business or personal wealth is placed in an SPV, with their spouse and children as shareholders. But they have forgotten to look beyond 5 or 10 years," she adds. 
"What happens if one of the adult children dies? What will happen to that share and how will it be redistributed? 
"If an HNWI only has an SPV and his adult child dies and leaves behind a spouse and children, a certain percentage of the shares will go to them. If the spouse remarries, he or she can pass on the shares in the SPV to the new family. Hence, another party will end up owning a share of the SPV."
Tan says there is way to prevent this with a trust. "For example, before the shares of the company are passed down to a son or daughter, the parent could set up a trust structure and park the shares in it to avoid unwanted claims."
PROMOTING FAMILY UNITY
Tan developed an interest in estate planning when she was a practising lawyer. During her discussions with clients, she realised that there were numerous issues surrounding estate planning. 
"Back then, I handled a fair bit of will writing and advised clients on probate matters. I saw a lot of unresolved estate matters and problems in the estate that would take many years for us to get the assets distributed to the intended beneficiaries of the deceased," says Tan. 
Later, she moved on to do corporate trustee work at a local trustee firm. The opportunity to join the private trust industry arose when she met Yap Huey Hoong, the CEO of a private trust company.
"I helped her draft legal documents for trusts. After that, I started meeting clients. I listened to their problems and recommended solutions," says Tan. 
"It was then that I realised I really loved this job. I feel a strong sense of accomplishment and satisfaction when I am able to help my clients solve their problems."
Tan joined AHTB as CEO in January last year and concentrated on building the business and processes within the group's business strategy team. The opportunity to take the helm came when Affin Hwang Asset Management Bhd managing director Teng Chee Wai and Affin Hwang Capital group managing director Datuk Maimoonah Hussain offered her the position. 
AHTB was established in 1990 with corporate trusts as its core business, but it recently underwent a restructuring exercise that was completed in April this year. With the transformation, the company has a new vision and now focuses on niche markets. 
Tan says the company provides customised services such as private trusts aimed at wealth preservation for both Muslim and non-Muslim HNWIs and ultra-
HNWIs. "AHTB complements our group's investment banking and asset management services. We specialise in wealth and estate planning services for HNWIs, including setting up trusts, writing wills, incorporating private investment companies and providing offshore trust solutions and liquidity planning," she adds.
"I have a team of young but experienced professionals. I tend to hire those who have been in legal practice because in private trustee work, there are a lot of legal aspects involved. This is unique to the industry."
AHTB defines HNWIs as those with a net worth of RM3 million and above and ultra-HNWIs as those with a net worth of RM30 million and above. The company specialises in tailor-made wealth planning services that emphasise family values, rather than off-the-shelf products, says Tan.
"Apart from wealth planning, our aim is to promote family values and unity by helping clients leave a legacy for the next generation. By doing so, we believe that HNWIs can preserve their wealth and give a portion of what they have back to society," she adds.
The team's approach to clients is trying to meet as many members of the settlor's family as possible to get to know them better. "If possible, we want to meet all of the family members who will be named beneficiaries of the trust. We do this because we believe the settlor's family will feel a sense of belonging," says Tan.
"It is very important to understand each family member and see what the particular family's vision or mission is in having that particular structure and how we can help the family bring the business to greater heights." 
A lot of importance is placed on family unity, says Tan. "Just as it is important to keep the assets together, it is also important to keep the family together. We will have a special structure for them to meet at least a few times a year. The more they meet, the closer they will be to each other. This will be documented properly," she adds.
"In the event that they choose not to attend any of the meetings without a valid reason, one of the many ways to encourage their participation is either by incentive or being excluded from some of the distributions. This is important because when the family cannot get along, it also affects the business."
AHTB has a holistic approach to estate planning, says Tan. "We do this by looking at all your assets, whether they are held in Malaysia or overseas. We also look at the tax implications of where the assets are kept and where the beneficiaries are residing." 
She adds that the team has also established a comprehensive and robust governance system. "This will give confidence to our HNWI clients who have entrusted their assets and wealth to us. We have an internal committee to deliberate on all client requests before deciding on or approving matters. This is to ensure that the client's objectives and beneficiaries' interests are protected."
CHANGING TRENDS
In the past, HNWIs — particularly those in Asia — preferred to accumulate assets that generate regular income, such as properties, as they help fund big-ticket items like their children's education. This meant placing a large portion of their wealth in assets that they would have difficulty liquidating when there is an immediate need of cash. However, this trend is changing, Tan observes.
"People are beginning to see the importance of having liquidity whether or not they have a trust structure. I have seen more people diversify their investments in various assets and geographical locations, onshore and offshore," she adds.
Among the various types of trusts, discretionary trusts have become popular. Tan says this is because they provide clients the flexibility of revising the structure's objectives if needed. 
"A discretionary trust offers some flexibility in terms of their objectives for changes in client's circumstances. For example, a client may have set up a trust many years ago for purposes of his parents, wife and young children. But 10 years later, due to changes in the family dynamics or other circumstances (for instance, the parents may have died or the young children have grown up) and also changes in the class of assets injected, the client could review the structure to see how it can be amended to fit the current situation." 
The emergence of digital currencies such as bitcoin has led to concerns about how the wealthy can protect such assets securely so that they can be transferred in the years to come. Tan says these assets have yet to gain traction among HNWIs in Malaysia.
"First, an ownership registration system of the digital assets must be established. As a prudent trustee, we will need the digital assets ascertainable and recognised by law before we can take on the assets to ensure that we can protect the beneficiaries' interests," she adds.
For other types of assets, the legal aspects and potential cost of preserving them must be evaluated, says Tan. "We have to select the most efficient vehicle or structure for such preservation, taking into account the transfer of assets to the next generation. Such valuable assets are likely to invite intellectual property issues, which must be addressed as soon as possible to ensure value protection and transferability in the long run."
She adds that other tangible investments such as paintings and watches are becoming more popular among HNWIs in the country. "The existence of services such as storage, insurance and certified valuers allow these tangible investments to thrive and create a market for them."