This article first appeared in Personal Wealth, The Edge Malaysia Weekly, on July 31, 2017 - August 06, 2017.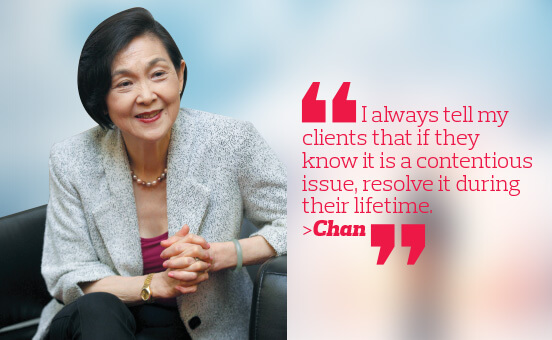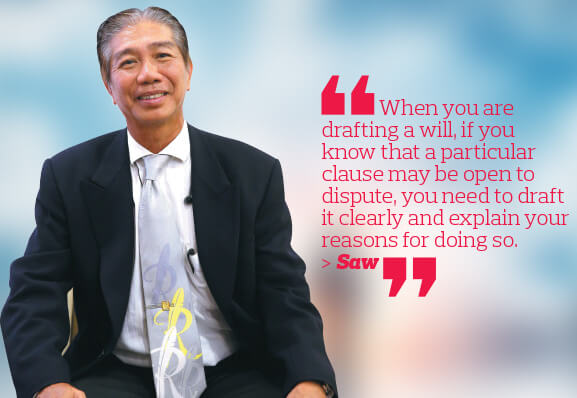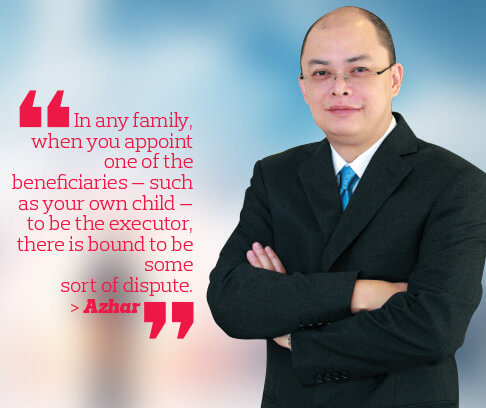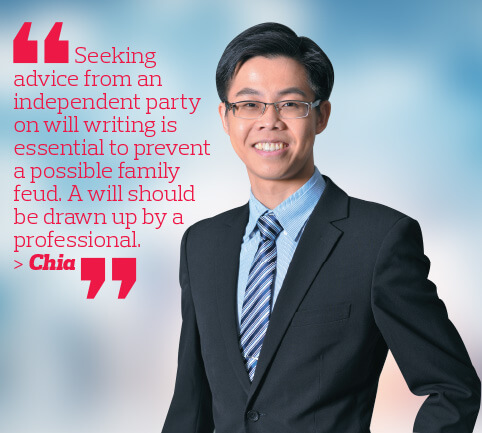 Even if you have a will, the distribution of your estate can be a challenging task if your beneficiaries do not agree on how to go about it.
Last month, this scenario played out when the younger children of Singapore's founding father, the late Lee Kuan Yew, took to social media to express their views on the fate of the family home. In particular, they accused their elder brother, Singapore Prime Minister Lee Hsien Loong, of abusing his power in the matter.
The dispute largely centres on the decision to preserve or demolish 38 Oxley Road, the former prime minister's home for about seven decades until his death in 2015. In his seventh and final will, he allegedly included a clause stating that he wished to have the house demolished should his daughter not wish to live there following his death. According to Hsien Loong, this clause was not in the fifth and sixth will.
On June 14, Lee Hsien Yang and Lee Wei Ling released a joint statement on social media, saying that Hsien Loong had taken steps to hinder their father's will, which called for the house to be demolished. They accused him of wanting to preserve the family home as a monument for his political advantage.
Hsien Loong immediately denied those allegations. On July 3, he delivered a ministerial statement in parliament to address the feud. He explained that he was aware of his late father's wish to demolish the house. But taking into account the public's and Cabinet's opposition to the matter, as well as his parents' concerns about privacy, he and wife Ho Ching proposed to have the house renovated instead. He said his father accepted the proposal, met with the architect and approved the plan to reinforce the foundations of the house and renovate it.
After two weeks of airing their views on social media, the younger siblings said on July 6 that they would settle their dispute with Hsien Loong in private.
Family feuds are not uncommon. They often serve as an important lesson on the importance of having measures in place to prevent any potential quarrels or disputes.
Borden Ladner Gervais (BLG) senior consultant and lawyer Millie Chan says it is better for testators to settle contentious issues during their lifetime to prevent disagreements among family members after they pass away. Chan, who is an expert on holistic global estate planning involving international wealth transfer, asset protection and capital preservation, says navigating through contentious matters requires a lot of hand-holding.
"In Kuan Yew's case, if he had noticed the contention between his three children about 38 Oxley Road and had known that the Preservation of Monuments Act might prevent the house from being demolished after his death, perhaps he could have done something about it while he was alive," she notes.
For many families, the distribution of wealth itself is a contentious issue as each member of the family has different expectations about the matter. Chan says even if the distribution is equal, it does not mean it is fair.
"I always tell my clients that if they know it is a contentious issue, try to resolve it during their lifetime. For example, a client has three sons and multiple businesses. The shares are registered in his sons' names but the businesses still belong to the client," she says.
"For example, his eldest son has been helping him to manage the businesses. His other sons have their own careers and know nothing about the businesses. If he gives all his sons an equal share of the businesses, the eldest son may find that unfair because he has invested his life in them while his younger brothers have had no involvement in them. But if he leaves most of the businesses to his eldest son, the other sons may think that he is biased."
The client must have the determination to settle such issues during his lifetime, says Chan. If not, he risks causing a quarrel, or even legal disputes, between his children after his passing. He is faced with two options.
"He could choose to transfer his businesses while he is alive so that there is no argument of who will own the businesses after his death. He could also have conversations with his children about his arrangements, tell them his reasons and urge them not to quarrel over the distribution of his assets," she says.
"Sometimes, if the client finds it difficult to speak about certain issues and does not want to talk about them in his lifetime, he could draw up a separate statement explaining his wishes and have his executor read it to his children. Once the children's expectations are managed, they are more likely to have fewer disputes and family harmony can be preserved."
Contentious issues do not always have to do with monetary value, though. Chan says she often tells her clients that people's possessions are so integrated with who they are that it is almost impossible to give them away without other people thinking that the gifts come with personal sentiments.
"We are not talking about monetary value here. We are talking about emotional attachments. When your children receive your bequest, they may attach a meaning to it, which may or may not be what you intended," she says.
"For example, a mother has a straw ring that is worth nothing but precious memories. She has two daughters and she leaves it to the younger daughter. What would the other daughter think of it? She may think that the mother does not love her as much as she loves her younger sister. Feelings of estrangement may start brewing from there."
The mother may assume that her eldest daughter understands why the ring was given to her sister, but that is not always the case, says Chan. If the mother explains her arrangement to her daughters, it would help to ease the situation and a dispute would not arise.
Rockwills Group managing director Saw Leong Aun says clarity of the will is very important to avoid different interpretations, which may lead to disputes. "When you are drafting a will, if you know that a particular clause may be open to dispute, you need to draft it clearly and explain your reasons for doing so."
For example, a client has been living separately from her husband for 20 years because he had cheated on her. In her will, she says she will only leave RM10 to her husband.
"If the client does not explain this further, the husband may bring this to court and request for more [money] as the will does not make sense. However, if she explains in the will that she does not want to leave anything more to him because he had cheated on her and they had been living separately, it would be difficult for the husband to question the validity of her will," says Saw.
Chan agrees. She says there has to be clarity when drafting a will and the writer of the will has to be very careful. When drafting a will, both the testator and will writer have to be sensitive to what may raise questions and provide clarity to that.
"Some wills are very objective. It may just say that I am giving you certain things. But a will is your last message to your family. It is the last time they are hearing what you have to say, so you may  add words of encouragement in it," says Chan.
"In your will, you can tell your family how much you appreciate and love them. You can also remind them that these are your final wishes and you hope that they will respect your will and not go against your wishes. If you do not want these personal messages in the will so that it does not go on the public record, make it a separate statement to the will so that it is read together by your executor."
Chia Swee Yik, partner at legal firm Chia, Lee & Associates, says people should realise that having a will may not solve some of the issues surrounding the will-making process. For instance, in the Lee family feud, the question of who drafted Kuan Yew's wills arose. This accentuates the need to engage an independent legal adviser or will writer.
"So long as we understand and treasure the saying that blood is thicker than water, any differences can be reconciled. But seeking advice from an independent party on will writing is essential to prevent a possible family feud. A will should be drawn up by a professional," says Chia.
Are there benefits to appointing an independent party to be the executor of your will? In the case of Kuan Yew, he appointed his two younger children, who are also his beneficiaries, to be the executors of his will.
Rockwills' Saw says the company often advises clients that it is better to appoint an independent party to be the executor to reduce the possibility of disputes. "Appointing an independent executor definitely has its benefits. For example, a young man who was our client passed away in an accident. His widow came to us with her in-laws, who demanded that she give up her right to the estate and give it to them. The in-laws thought that the young widow may marry another man soon so she did not deserve their son's estate. However, in the will, the young man left everything to his wife. Rockwills, as the executor, protected the widow's right to the estate," he says.
"In fact, more than 60% of our clients appoint us as the main or substitute executor. A substitute executor executes the will if the main executor is unable to do so. We are professional, independent and have no conflicts of interest. This is one of the ways to reduce possible disputes."
Rockwills deputy CEO Azhar Iskandar Hew says appointing a beneficiary as the executor of the will may open the door to more disputes. "In any family, when you appoint one of the beneficiaries — such as your own child — to be the executor, there is bound to be some sort of dispute. Sometimes, it is the spouses or in-laws of the other beneficiaries who play an influencer role, asking questions like 'Are you sure your brother is doing the right thing? Is he taking advantage of the estate?' These may lead to unnecessary suspicions and quarrels."
If the estate is to be distributed between three siblings, the other beneficiaries may think that the executor will take advantage of the distribution. In the transfer of wealth after one's death, a lot of things become muddled, such as personal feelings and expectations, and it becomes very messy.
"Therefore, it is better to appoint an independent executor who is not related to the family. In the case of a family dispute, the independent executor can act according to the will. He can execute it without being influenced by anyone or any circumstances," says Azhar.
BLG's Chan says if one changes his mind about the contents of his will, he should make sure that the changes are well communicated to his beneficiaries. In Kuan Yew's case, Hsien Loong seemed to be unaware of the demolition clause in the final will, as it was not in the fifth and sixth will.
"I think the fact that the clause was not in the fifth and sixth will indicates that Kuan Yew himself was not so sure about demolishing the house. As founding father, he probably saw the historical value of the property. It was also where he spent most of his life," says Chan.
"From what was reported, we are told that Kuan Yew had seven wills. He could have informed his children each time he made changes to his will regarding his wishes for the house so that all of them are on the same page. This applies to all of us when we are updating our wills regarding issues which we know are contentious to our children. For example, he did not need to show the contents of his will to his children, but just let them know about the demolition clause when he added it in. By doing so, he might have minimised the possibility of dispute."
Chan also gives a suggestion  that does not apply to Kuan Yew's case. She says older clients should engage a doctor if they want to change their wills as doctors can testify to their mental capacity when they were drawing up their wills. Professional will
writers or lawyers are not medically trained to examine if one is under the influence of medications.
"When a client in his advanced age wants to change his will on matters he expects some disagreement, I would advise him to consider engaging a doctor to provide a professional independent opinion on his capacity to execute the changes.  This may reduce the likelihood of a dispute over his state of mind," she says.
Rockwills' Saw agrees. He says engaging a doctor when updating a will is essential if the changes are drastic, for example, changing from an equal distribution of the estate between three siblings to distributing it to only the eldest son.
"Under such circumstances, it is normal for family disputes to arise. Beneficiaries would question when, where, how and why the new will was drafted and whether it was the true wishes of the deceased. If the testator had a severe medical condition during the drafting of the will, this could lead to a legal dispute. Therefore, a doctor's testimony would be essential in this situation," says Saw.
Rockwill's Azhar says a video footage of the session would be helpful to prove the testator's mental capacity. Although a video recording does not serve as proof of the quality of the will, it does give weight to the fact that he knows what he is doing, he understands and consents to the contents of the will, and signs off on it.
"In the 38 Oxley Road dispute, for example, if there had been video footage of the late Lee Kuan Yew explaining the addition of the demolition clause, it would have prevented a lot of speculation and cleared the air," he adds.